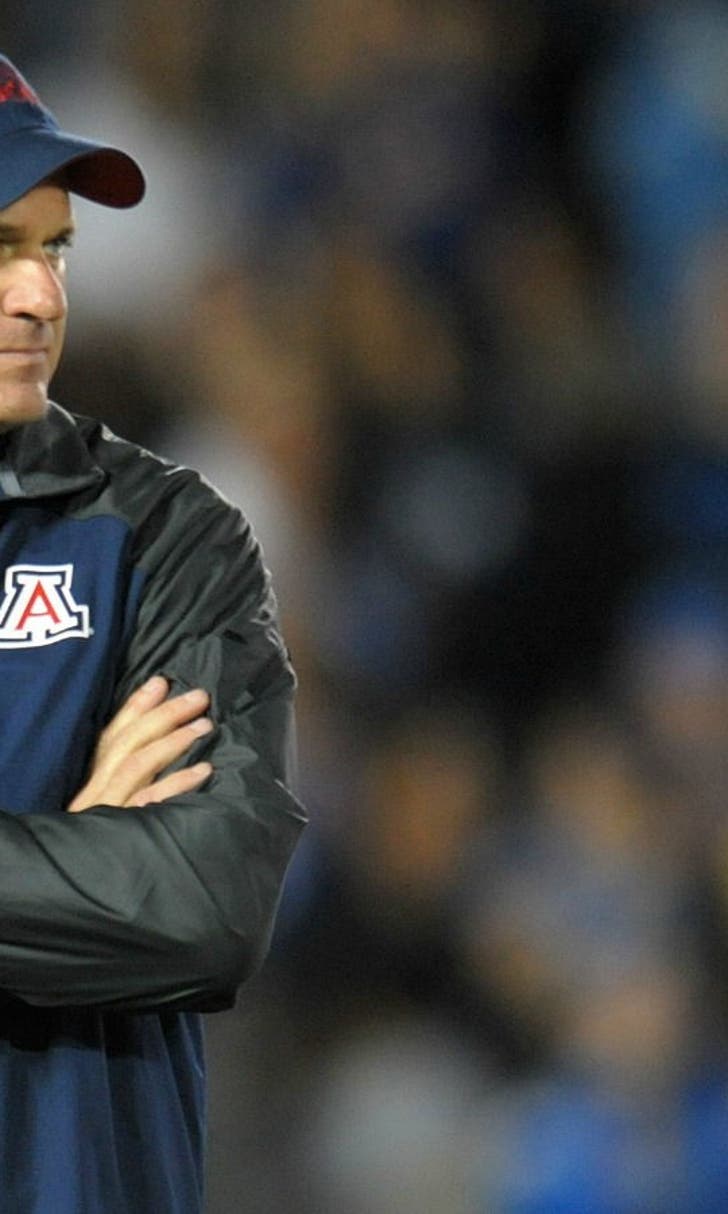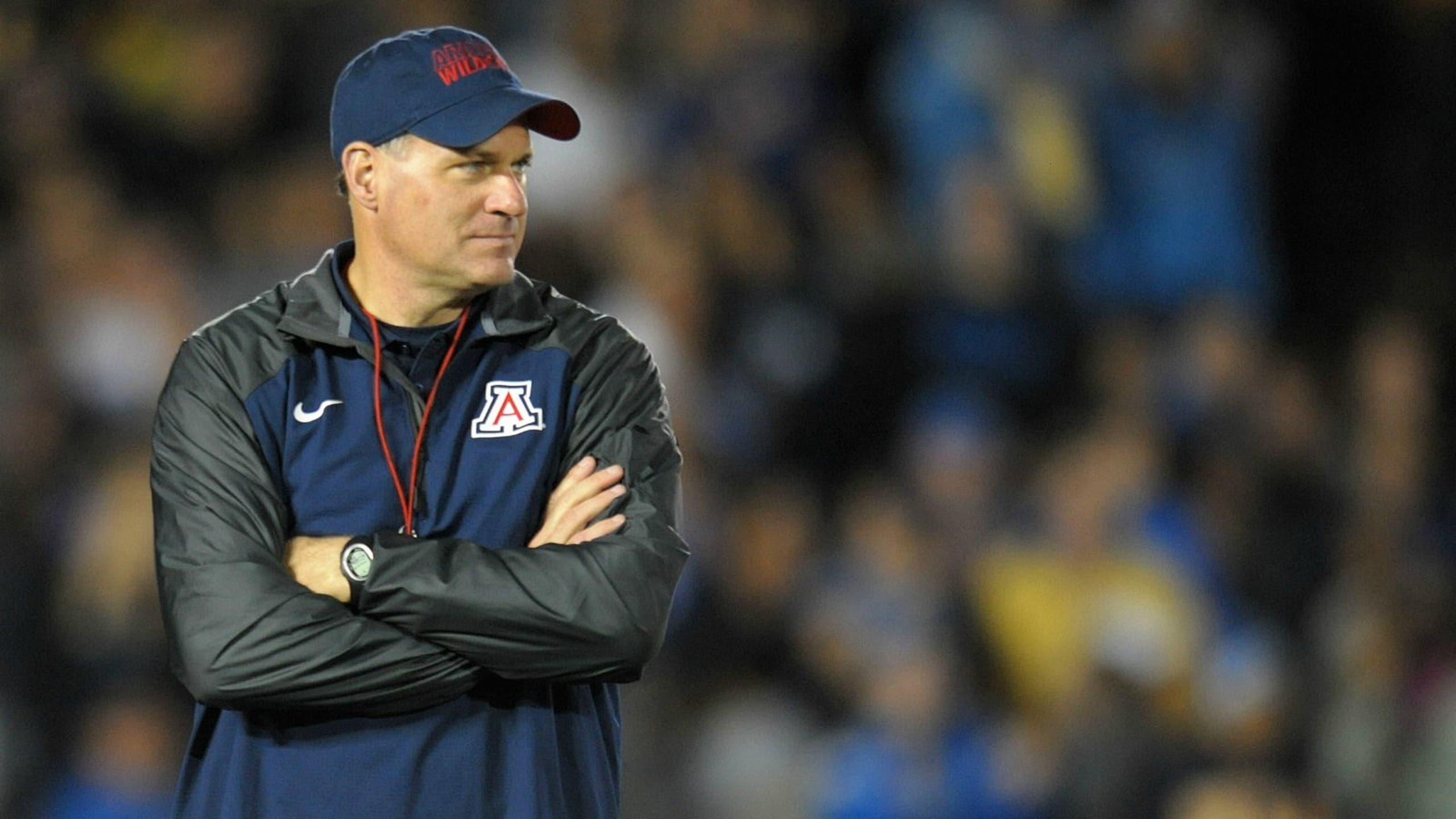 Arizona football recruiting: Previewing 2015 Signing Day
BY foxsports • February 3, 2015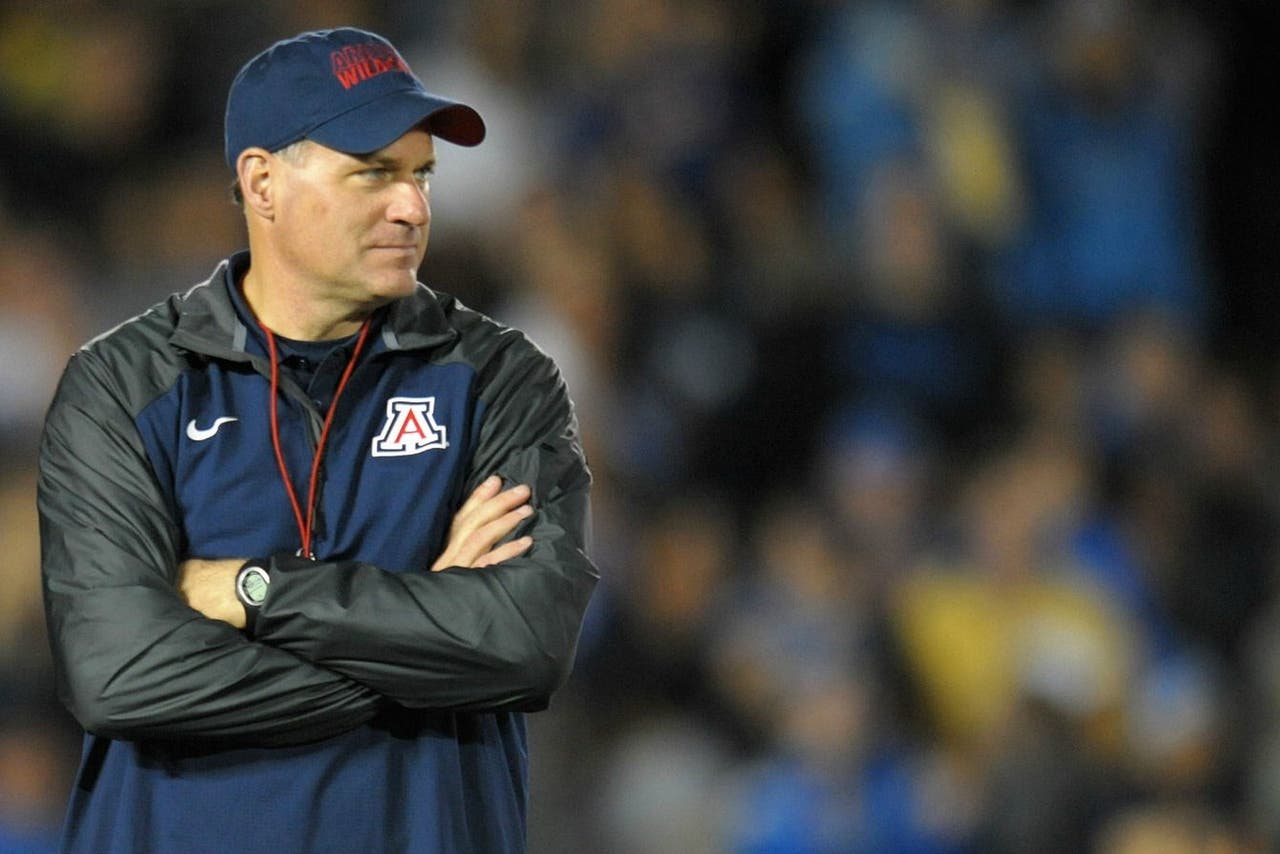 TUCSON, Ariz. -- Arizona Wildcats coach Rich Rodriguez and his staff worked early, securing about 80 percent of their recruiting class before the season started.
So, any real benefits from their big season -- the win at Oregon, beating Arizona State, the Pac-12 South title, the Fiesta Bowl appearance -- will have to show up in the 2016 class.
As of Tuesday afternoon, Arizona's recruiting class was ranked 37th nationally, and eighth in the conference, by Scout.com. That's a few ticks below where the Wildcats have ranked in the past couple of seasons.
Arizona added only five players to its recruiting class after the season began, including junior college defensive tackle Anthony Fotu, who signed in December, and junior college defensive end Timmy Hamilton, expected to sign Wednesday. Both could be critical players in shoring up a depth-deprived defensive line.
The Wildcats' class stands at 23, and, barring a Signing Day surprise, that's where it will end up. Arizona went down to the wire with linebacker Arthur McGinnis from Warren Easton Charter High in New Orleans, but he chose Oklahoma on Monday night. Arizona does expect to sign two of his teammates -- three-star receiver Darrell Clark and three-star defensive end Kendal Franklin.
The Wildcats' home bases in recruiting, as always, are California and Arizona, but the staff has ties to Florida and Louisiana, the latter of which is the territory of co-offensive coordinator Calvin Magee. Arizona has commitments from five players from Louisiana, including running back Orlando Bradford and receiver/cornerback Shun Brown from Calvary Baptist Academy in Shreveport, La.
Brown was a standout on defense at the Semper Fidelis All-American Bowl last month; Bradford last week turned down a late attempt by new Michigan coach Jim Harbaugh to flip him to the Wolverines.
"We just try to go out and find the best players that fit our system, no matter where they are," Magee said during last season about Louisiana recruits.
"The football brand is something they are starting to see because of television games and stuff like that. And you try to get them to understand this is a nice place, geographically. Louisiana kids are not going to be afraid of it being hot here. And then some of the weather elements that some of those places have, we don't have."
Scout.com director of recruiting Brandon Huffman said Arizona has, once again, done a nice job of recruiting athletes. He said a "sleeper" among that group could be three-star slot receiver/running back/defensive back Darick Holmes from Newbury Park, Calif.
Huffman said Holmes (5-9, 175) could be like Steve Slaton was at West Virginia for Rodriguez. Newbury Park's offensive coordinator -- former Arizona quarterback Keith Smith -- said during last season that Holmes could be like former Mountaineers' star Tavon Austin. Either way, pretty good.
"He's lightning in a bottle," Smith said. "I don't know how else to describe him. He's a complete football player, offensively and defensively. I have never seen a kid that size who absolutely dominates a football game. Never seen it. You can't tackle him. One guy never brings him down."
Arizona hopes this is the start of a family affair. Holmes' brother, Darnay, also a two-way athlete, is already a major recruit for the 2017 class, holding offers from Ohio State, Notre Dame, Clemson as well as the Wildcats and many others.
Arizona's top-rated high school prospect is Scottsdale Chaparral High's Keenan Walker, rated as the No. 1 offensive tackle in the West. Scout.com wrote: "Walker is one of the most athletic tackles in the country and one of the nastiest too. A knee injury will likely force a redshirt but his future is very bright."
Coach Rich Rodriguez's stated primary goal with this class was to replenish the secondary. A key man there might be junior college signee Paul Magloire, a second-team NJCAA All-American who could be a Tra'Mayne Bondurant kind of player. Another JC player, 6-foot-2 cornerback Dane Cruikshank, steps into a position of need.
Arizona, which will try to build on its on-field momentum for the 2016 class, has one committed player already -- four-star running back Trevor Speights from Memorial High in McAllen, Texas. The Wildcats, who don't have a quarterback in this class, will have to add at least one in 2016, and they were the first to offer four-star prospect Devon Modster from Mission Viejo, Calif. Another top 2016 target for Arizona is Tucson Salpointe Catholic's Justin Holt, pegged as the No. 2 defensive tackle in the state in Scout.com's early rankings. Holt is the son of former Arizona player Julius Holt.
Follow Anthony Gimino on Twitter
---