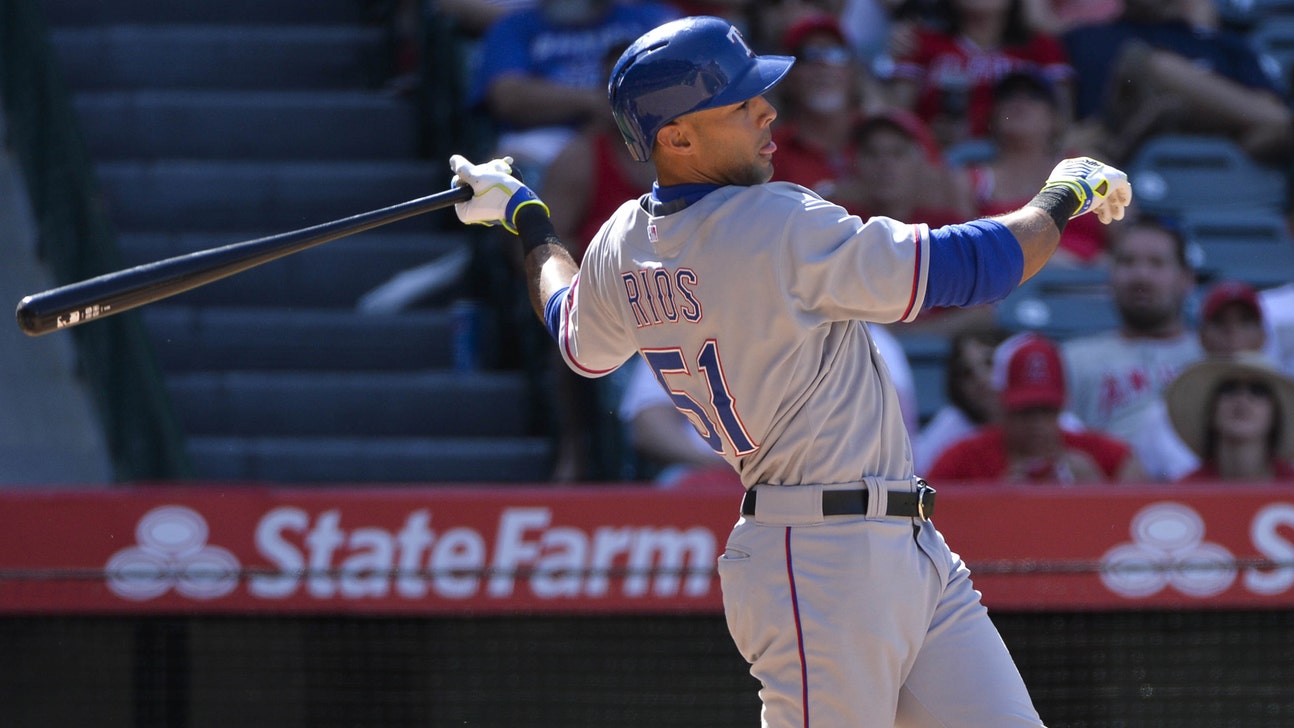 Ankle forces Rios from Rangers lineup again
Published
Aug. 11, 2014 7:17 p.m. ET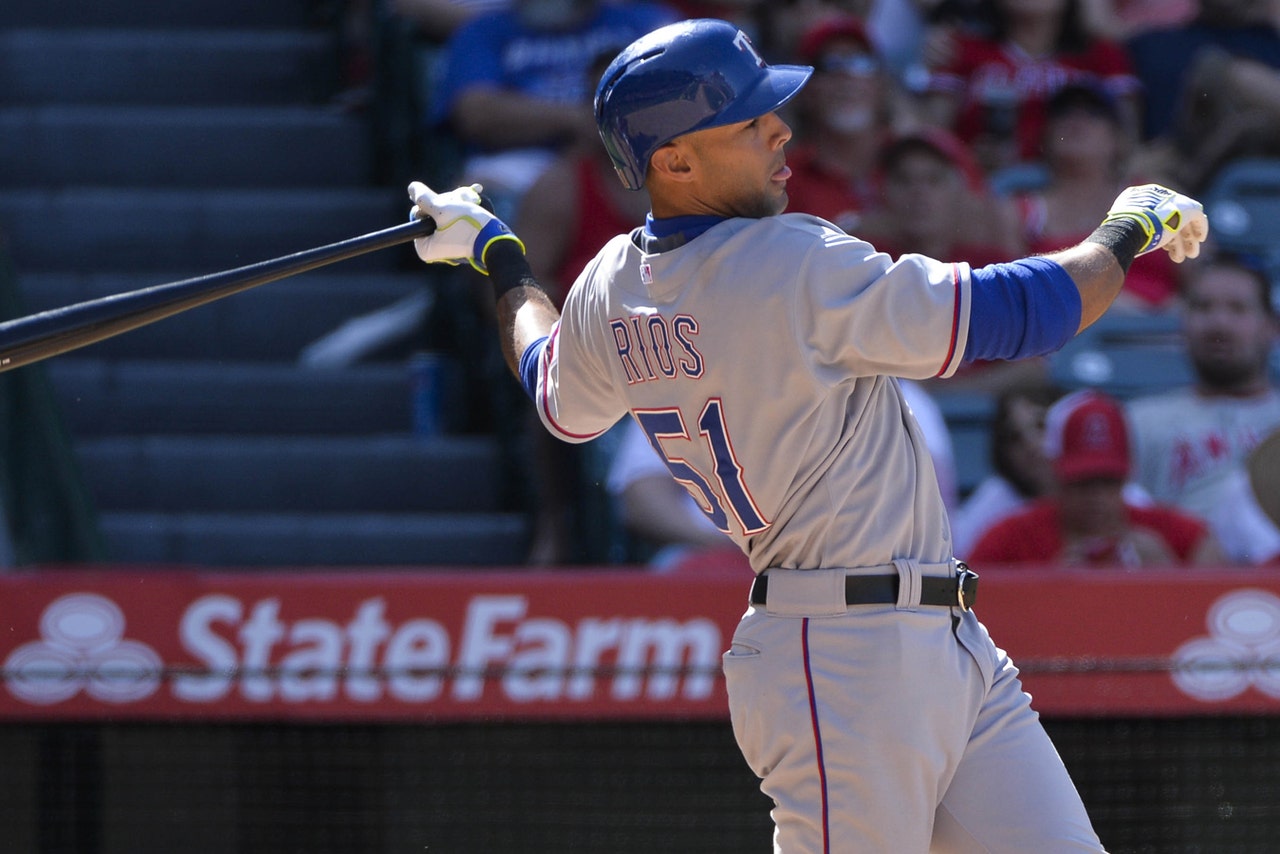 ARLINGTON, Texas - Outfielder Alex Rios wasn't in the Texas lineup one day after re-aggravating his sprained right ankle.
Rios, who missed the first two games of the series in Houston because of the ankle, doesn't think he'll miss much time because of the injury. He had an MRI Monday which came back showing only a sprain and he could be back in the lineup as early as Tuesday.
"It's still sore a little bit and hopefully I don't have to miss any more time," Rios said. "You can say it's frustrating. We've gone through too many injuries. I wouldn't call it an injury. It's pain more than anything."
This is the third time Rios has had problems with the ankle since the All-Star break. He originally hurt it July 19 in Toronto and missed some time.
Rios was in a 4 for 28 slump before Sunday's fourth-inning slide at Minute Maid Park forced him out of the game.
"I'm no doctor but I don't think I need to go on the DL," Rios said. "It was getting a little better. I was able to handle it a little better until it happened yesterday."
---