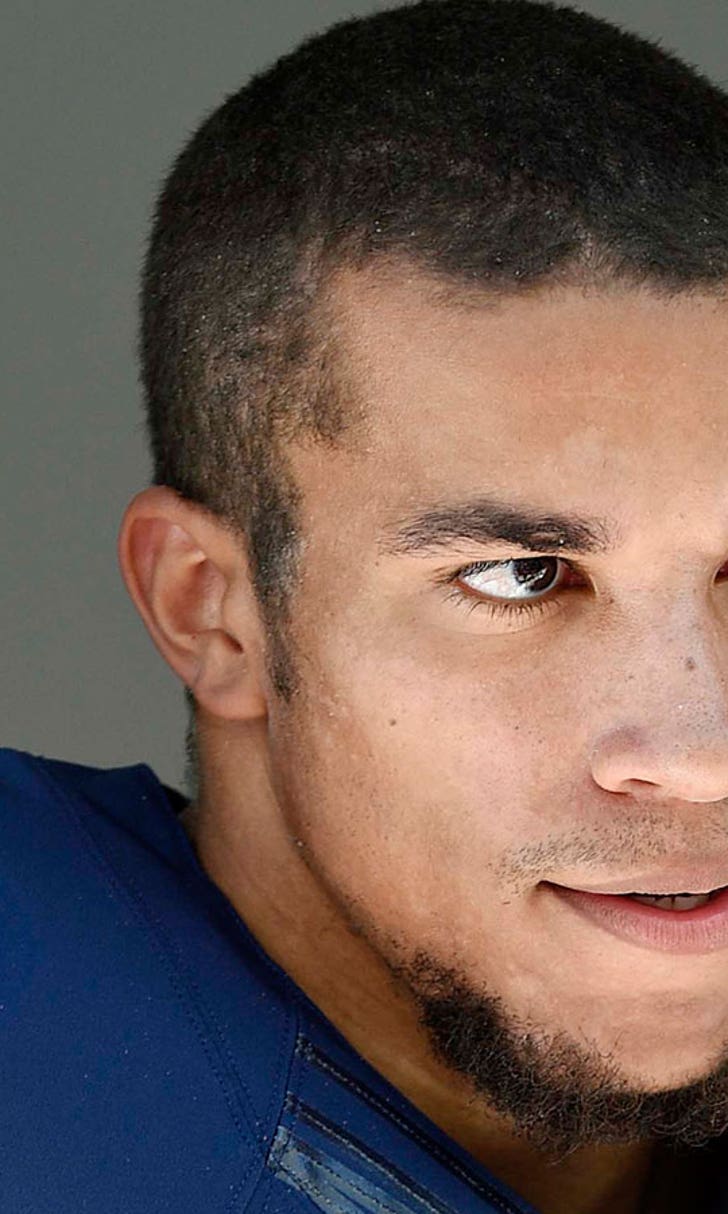 6 Arizona players with something to prove
BY foxsports • August 14, 2014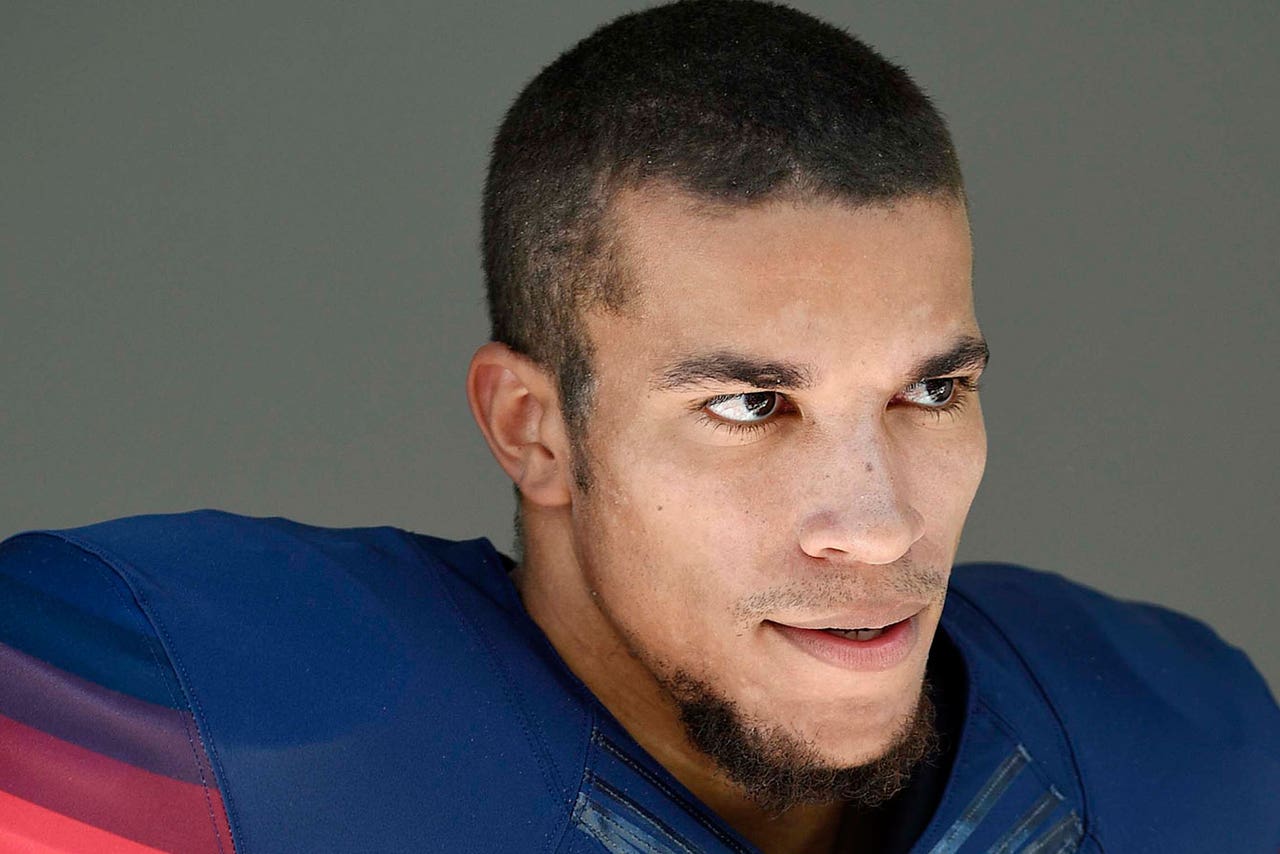 Everybody has something to prove every day. That's how Arizona football coach Rich Rodriguez thinks about it. That's how he likes it.
From a walk-on defensive back at West Virginia, to a young coach trying to insert his no-huddle, zone-read offense into major college football, to a guy who got fired at Michigan, proving something always has been part of the job for Rodriguez.
"I don't like it when somebody says, 'Well, I don't have anything to prove to anybody,' " he said the day he was hired at Arizona in November 2011. "I do. Every day, I do. And I always hope I have that. And I would expect my coaches and players to have the same attitude."
That said, there are 105 players in Arizona's camp with something to prove to RichRod and the coaching staff. We've narrowed it down to six non-quarterbacks who have a little extra to show this season.
The main thing is his knee. He's coming back from a torn ACL suffered in the spring of 2013, looking to regain his form of 2012, when he was one of 10 semifinalists for the Biletnikoff Award.
"I'm able to almost hit top speed on routes," he said last week. "Cutting has never been a problem. Just being able to go the distance ... it's not there yet, but I'm working to get there every day. Especially in a camp like this, I will get conditioned fast."
More than being the leader of a deep and talented group of receivers, Hill is Arizona's top pro prospect, so he has something to prove in that area, too. His size (6-3, 212), hands, route running and body control are all plus-skills. NFLDraftScout.com considers Hill a possible Top 100 draft pick, with straight-line speed being a question.
What does he want to show scouts as a senior?
"I want to prove I can be a physical receiver," Hill said. "I'm trying to be a physical blocker as well and make a difference in the run game, as well as the pass game."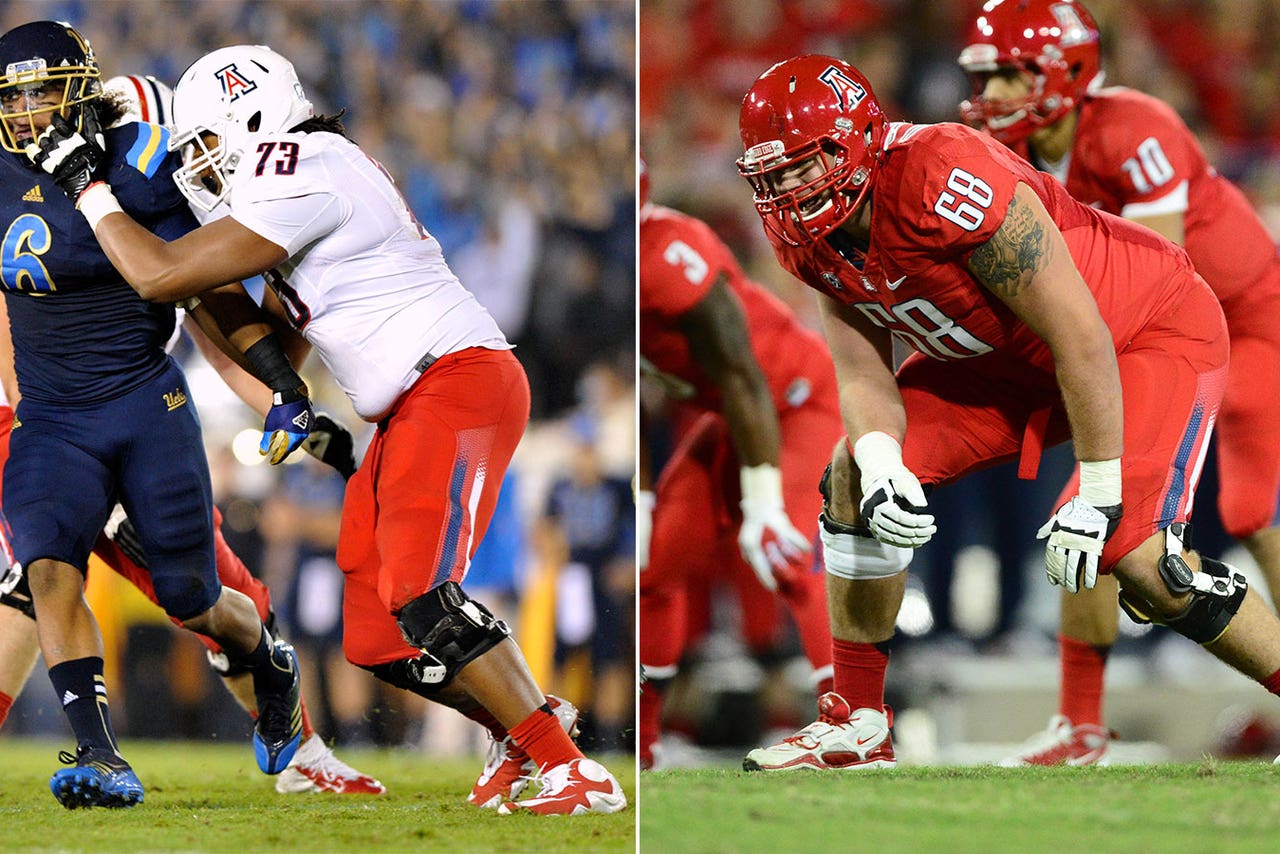 Fabbians Ebbele, left, and Mickey Baucus are seniors who have to keep the running game rolling, despite a new backfield.
At the end of their redshirt seasons in 2010, then-offensive line coach Bill Bedenbaugh said Baucus and Ebbele had a chance to become as good as any tackles he had ever coached. Baucus and Ebbele are going to be four-year starters, which is a rare and valuable trait along the offensive line, but the high expectations haven't been fulfilled.
Neither has even been honorable mention all-conference.
Perhaps this is the year. Baucus, Ebbele and senior center Steven Gurrola call this their "contract year." Do well, and there's a chance of getting paid next season.
"We want to grind it out," Ebbele said. "There is no turning back. There is nothing like, 'Oh, I messed up on that in the fall, I'll work on it in the spring.' We don't have the time. We just have to work. We have to grind."
Baucus, the left tackle, is considered the best pro prospect of the group, and an offseason of health -- something that has eluded him in the past -- has set him up for his best season, Rodriguez said.
"He's always been pretty serious about his craft, but I think this is the most serious he's taken himself in the offseason and he's healthier than he probably has ever been," Rodriguez said. "He's been solid all camp and all spring."
Arizona ranked 11th nationally with 264.9 rushing yards per game last season, but the vast majority of the credit went to All-America running back Ka'Deem Carey and B.J. Denker, who set a school quarterback rushing record with 949 yards.
The offensive line has to prove it can be the centerpiece to the run game with a new backfield.
"People can say, 'Oh, it was Ka'Deem,'" Ebbele said. "But we want everybody to say 100 percent it was the O-line and the running back -- not just the running back."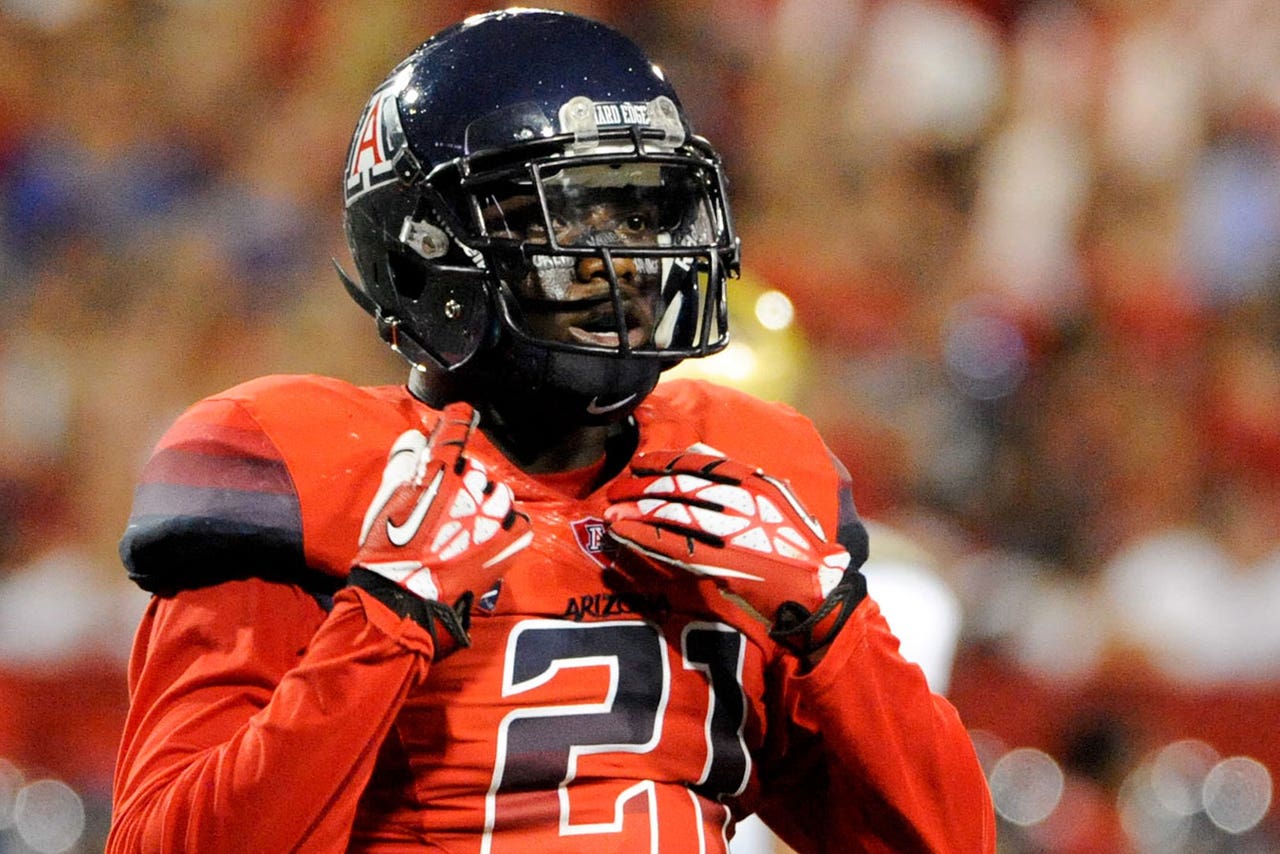 Tra'Mayne Bondurant is crawling his way out of Rich Rodriguez's doghouse.

Bondurant was the unfortunate buzz of the opening of camp, off the team -- if only for a day -- for not fulfilling undisclosed discipline for an undisclosed issue. He returned with a vow to do the work, but the 30-game starter is still working his way into Rodriguez's good graces.
"He's not getting a lot of reps with the ones or twos right now until he earns his way back," Rodriguez said Thursday. "But he's still going through drill work and all that. He's working his way back."
Bondurant is one of the defense's top playmakers -- 22 career tackles for loss and seven interceptions, two returned for touchdowns -- as a hybrid safety/linebacker. Assuming he proves to Rodriguez he's fully on board with the program, this is an important season for him to further define his niche.
Bondurant has some NFL skills and versatility, but at 5-foot-10, 216 pounds, it's not easy to say where he would get a tryout at the next level.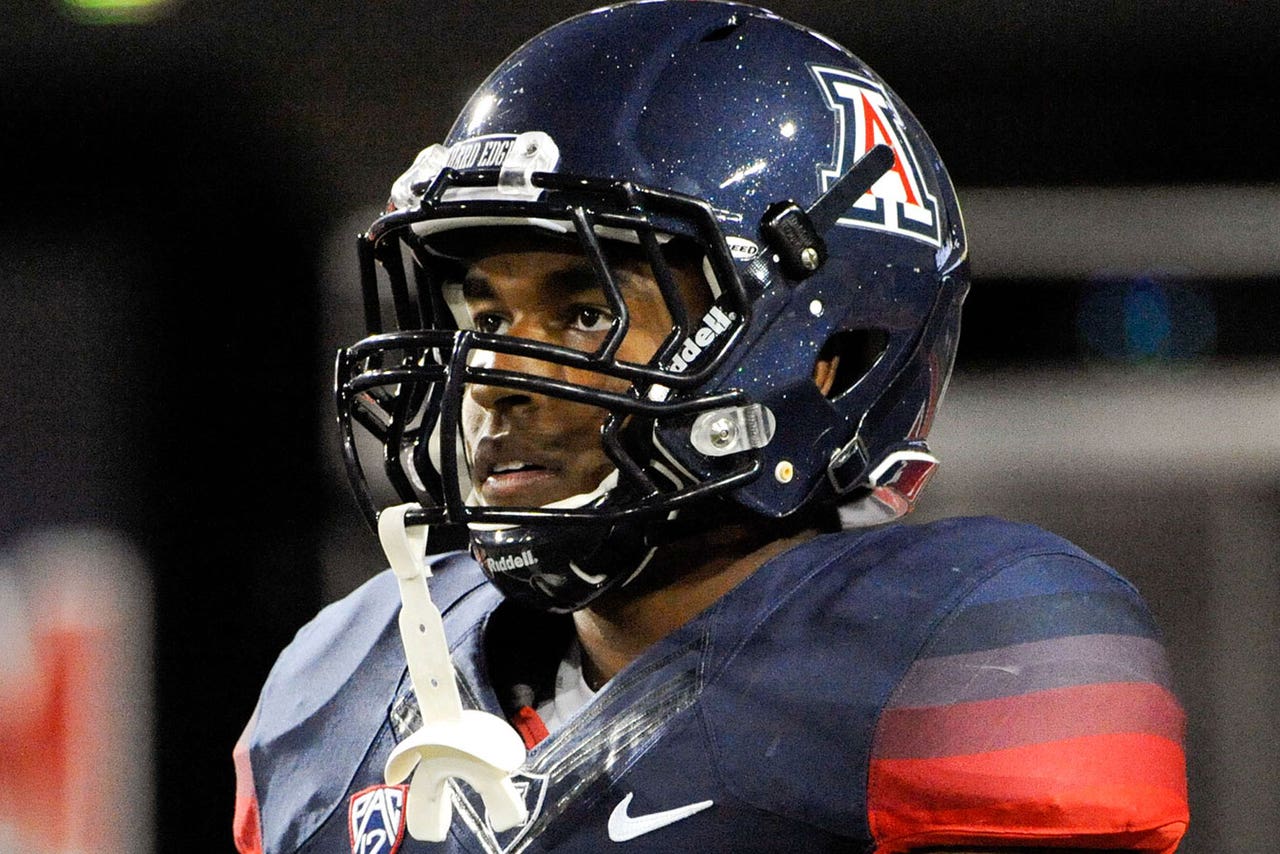 Opoortunity for playing time has finally opened, making this a critical point of running back Jared Baker's career.

His comeback from a torn ACL suffered against Arizona State late last November has been ahead of schedule, which has put him back on track to being a potential breakthrough player.
Baker, a junior, spent the past two seasons behind Carey and Daniel Jenkins, rushing for 227 yards on 47 mostly inconsequential carries.
"I've been trying to get on the field for a long time," Baker said. "But it's really not too much different in terms of coming to practice every day and giving it your all."
Baker is one of the fastest players on the team, although he's not quite all the way back in that area. He flashed a great move in Saturday's scrimmage, breaking free around the left side after giving a defender a leg fake. Scary moment at the end of the run, when he came up limping, but he was back at practice a couple of days later to continue to battle in a wide-open running back race.
"I feel like I'm getting the speed back again," he said. "I feel good."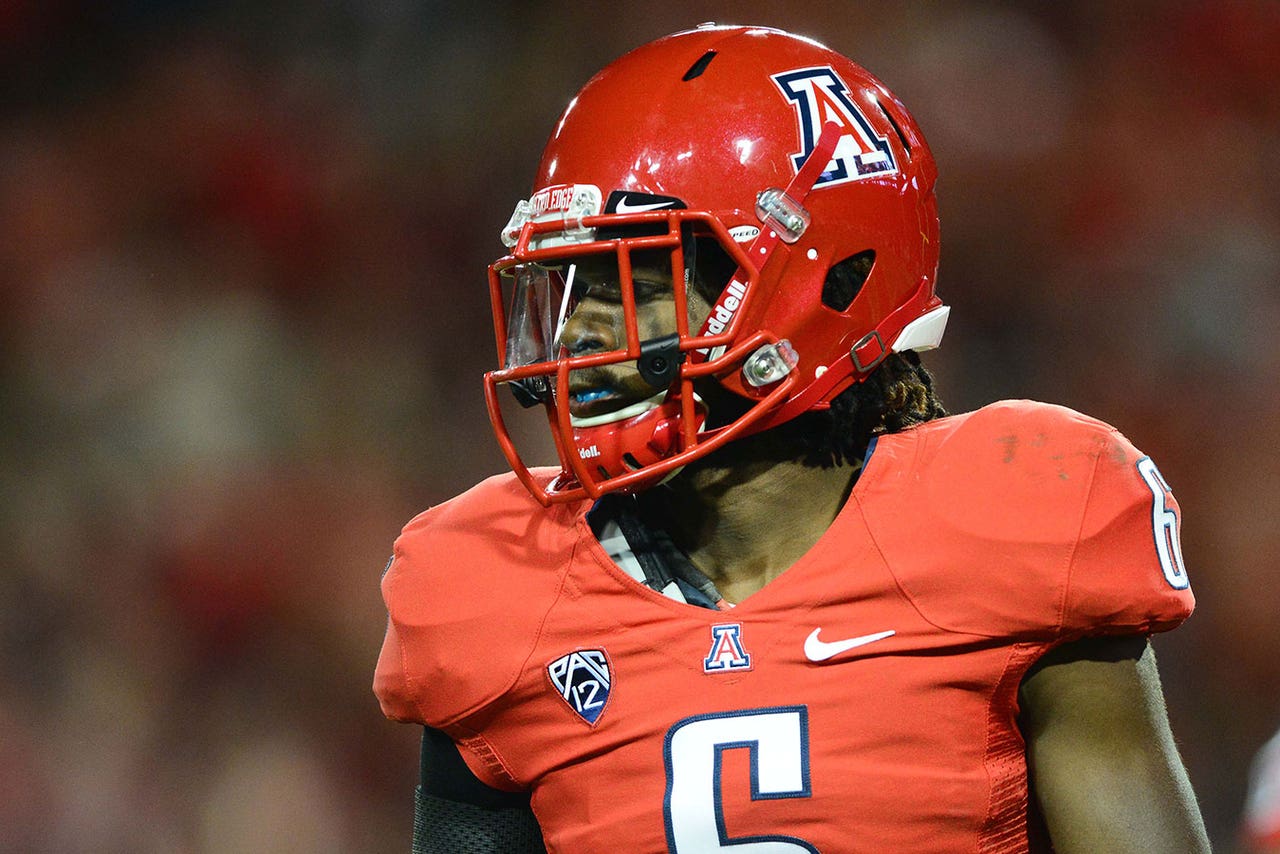 Jonathan McKnight has 22 career starts. The other Arizona cornerbacks have none.
McKnight, a senior who turned 23 in January, is the oldest player on the team and the only cornerback with appreciable experience. He absolutely has to be solid at his spot while coaches find a starter on the other side and depth behind them.
"I feel like a lot of people look up to me, and I'm trying to lead them in the right path during camp," McKnight said.
McKnight was promising while playing as a backup during his true freshman season of 2010. He was looking like the team's best corner and punt returner in fall camp 2011 before he suffered a torn ACL a week before the opener.
McKnight, who has five career interceptions, came back to start nine games in 2012, and he started every game last season, but even by his own admission he didn't seem to improve much and allowed too many big plays.
"Last year I didn't have a good season," he said. "I've been up and down, up and down."
McKnight, listed at 5-11 and 174 pounds, said he added a little weight in the offseason, which has made him feel better heading into the season.
"I'm feeling really good about the season," he said. "It's my last year, and I have to make a statement for myself."
Follow Anthony Gimino on Twitter
---