5 things: Clippers continue domination of Lakers
BY Jovan Buha • January 8, 2015
Any time the Clippers and Lakers face off, the same questions arise during the pre-game press conference. 
Is this a rivalry? Whose town is this? What is more important: the Clippers' present, or the Lakers' past? How do two teams coexist in the same city?
Most of these themes are cliched and pointless. We've been discussing it for almost four years now. Really, who cares? 
There is no clear-cut answer to any of the questions, as the perception of the "rivalry" says more about your ideals and allegiance than anything else. The outcome of four regular-season games isn't going to change that. 
Los Angeles is predominantly a Lakers town because of the franchise's storied history, and it's going to remain that way for the foreseeable future. 
That being said, the Clippers have been much, much better than the Lakers since Chris Paul arrived in 2011, and have the brighter future over the next half-decade (and possibly beyond).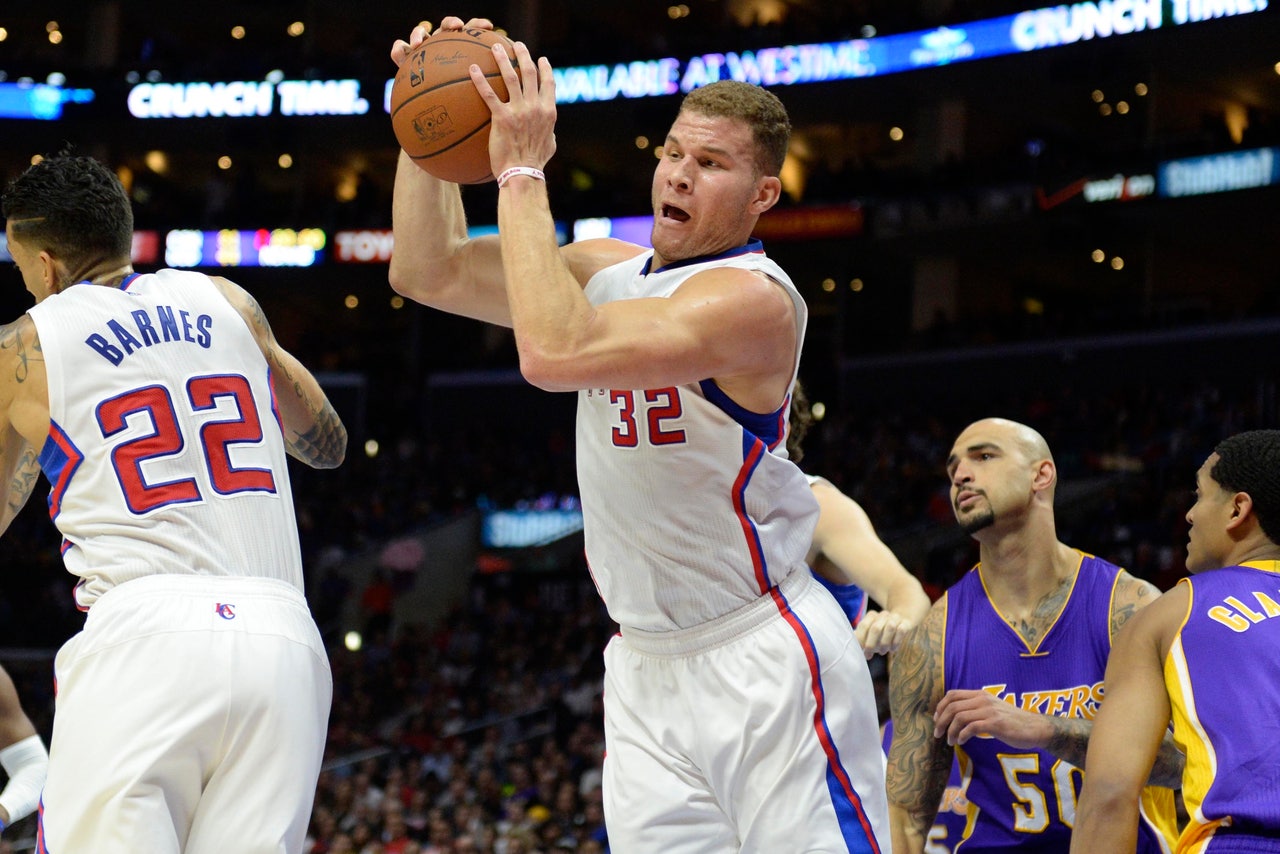 Scott calls Lakers 'soft' after blowout loss to Clippers
While the Lakers are busy flaunting their rings and retired jerseys, and dismissing the notion of a rivalry, the Clippers claim to be focusing on what they can control: the present and the future.
With a 114-89 thrashing on Wednesday night, the Clippers have now won five in a row and nine of their last 10 against their neighbors. That's the current state of these matchups, rivalry or not.
"Both teams can say that this game did not mean anything," Clippers coach Doc Rivers said after the victory. "Yes, it does not mean anything in the big scope of everything. But when you play people you know, those games are fun. You always want to beat guys that you see all of the time. You could see the energy in the building."
The Clippers raced out to a monster lead and never looked back, as Chris Paul (24 points, 11 assists and 3 steals) and Blake Griffin (27 points, 9 rebounds, 8 assists, 3 steals) and DeAndre Jordan (10 points, 13 rebounds, 3 blocks) played like the three best players on the floor.
"I think that any time - throwing their record out - [a game against the Lakers] is going to be good," Matt Barnes said. "They are going to play a little better than they normally play. We are going to play a little better than we normally play. The crowd is electric. That [a blowout victory] is just what has been happening lately."
Here are five takeaways from the game:
Pace and space
The Clippers' offense was amazing tonight -- especially in the first and third quarters. There was a unique level of pace, passing and off-ball movement that the team just hasn't been able to muster consistently. Of course, the Clippers' offense has been far from a concern, ranking third-best in the NBA. But on nights when they can get out in transition, force the defense into several rotations, and take care of the ball (just six turnovers), they can reach a special level offensively. "The ball movement was fantastic," Rivers said. "We need that every night. It was beautiful to watch."
Barnes breaks out
Matt Barnes is currently going through a very public breakup with his wife, and he has admitted to being distracted by it at various points this season. Combine that with his shooting slump to start the season, and there was a legitimate concern that the Clippers' paper-thin wing rotation would be in even worse shape. But Barnes has bounced back recently, averaging 10.5 points on 48.7 percent shooting from the floor and 39.5 percent shooting on 3s since December 3rd. He scored 19 points on 6-of-12 shooting on Wednesday and, more importantly, held Bryant to 4 points (2-of-12 shooting) on defense. "I thought Matt did a great job on him," Griffin said.
Stepping on the gas pedal
One of the most consistent criticisms of the Clippers this season has been their inability to extend and/or maintain double-digit leads against inferior opponents. For a myriad of reasons, usually the bench's performance and a lack of focus, the Clips tend to lose big leads and then grind out unnecessarily close contests. Wednesday night, the Clips extended their lead to as many as 43 points, and the bench actually did a solid job of maintaining it until the end the fourth. "It was a mindset," Griffin said. "We said at halftime that we have to keep the pedal, keep going, and come out with energy and focus. We did just that."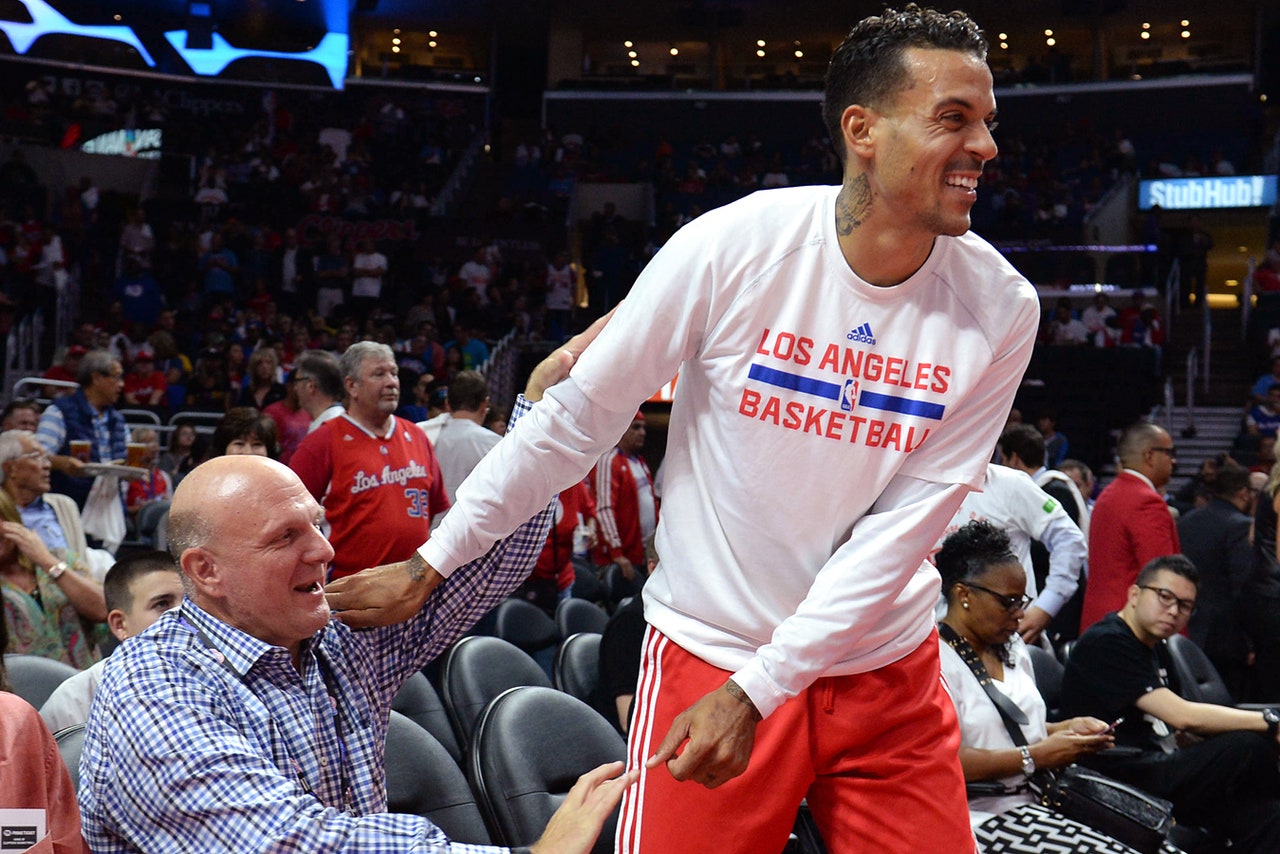 Clippers' Paul on Ballmer's dance moves: 'It's cool to see how much fun he's having'
Not to nitpick, but...
The Clippers were basically perfect Wednesday night, but there was one area in which they really struggled. When they paid too much attention to Bryant, sending either a double team or shading over with helpside defense, he was able to pick them apart, finding one of the Lakers big men inside for uncontested finishes. Virtually all of Bryant's seven assists led to easy baskets inside, and the Lakers scored 52 points in the paint -- a ridiculous amount. Holding a good Lakers offense to just 89 points is impressive, but the Clips need to tighten up their backside rotations.
C.J. Wilcox update
The Clippers' 2014 first-round draft pick was assigned to the team's D-League affiliate, the Fort Wayne Mad Ants, on Tuesday. But before Wilcox departs for Indiana, he was activated and inserted on the bench for Wednesday's game, and even made a rare appearance in garbage time, scoring 2 points on 1-of-4 shooting. "I just want [C.J.] to play, to be honest," Rivers said. "He hasn't been playing with us, and we haven't had a lot of practices. ... We will send him down, most likely, tomorrow."
Stats used in this article are from NBA.com/Stats.
---