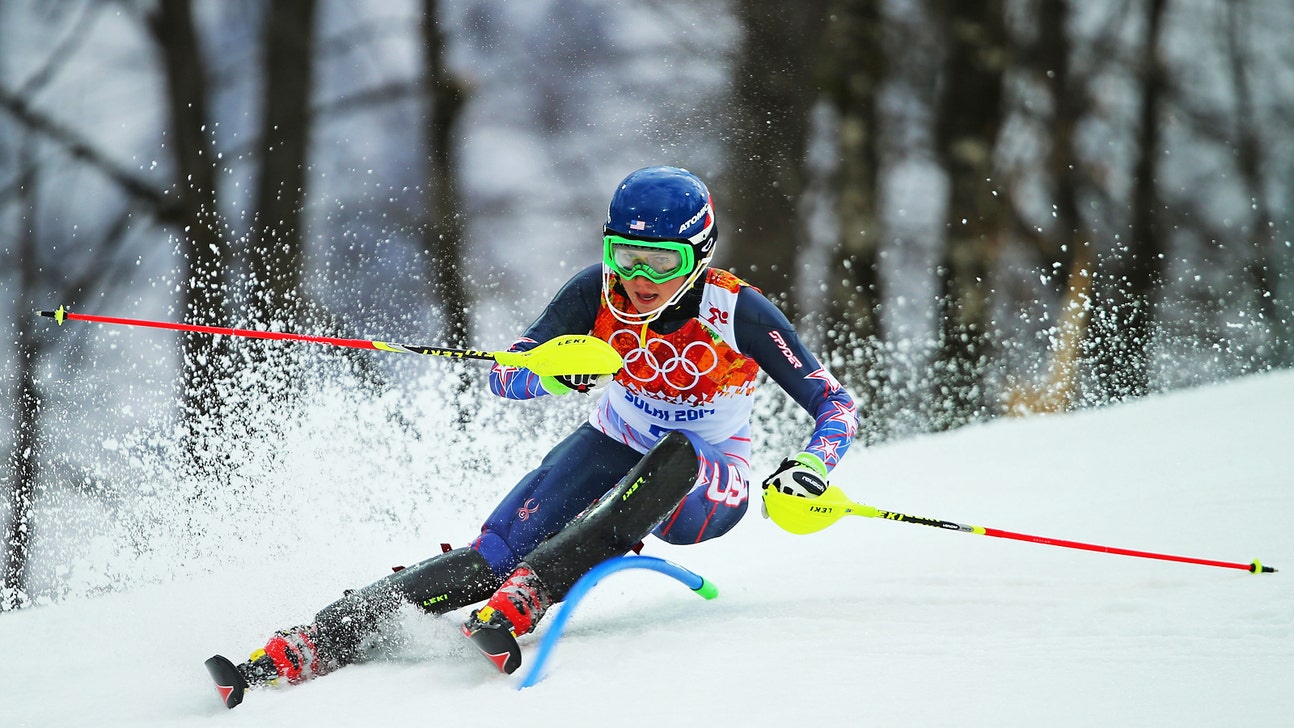 US teen Shiffrin dreaming of 5 golds in 2018 Games
Published
Feb. 22, 2014 4:53 a.m. ET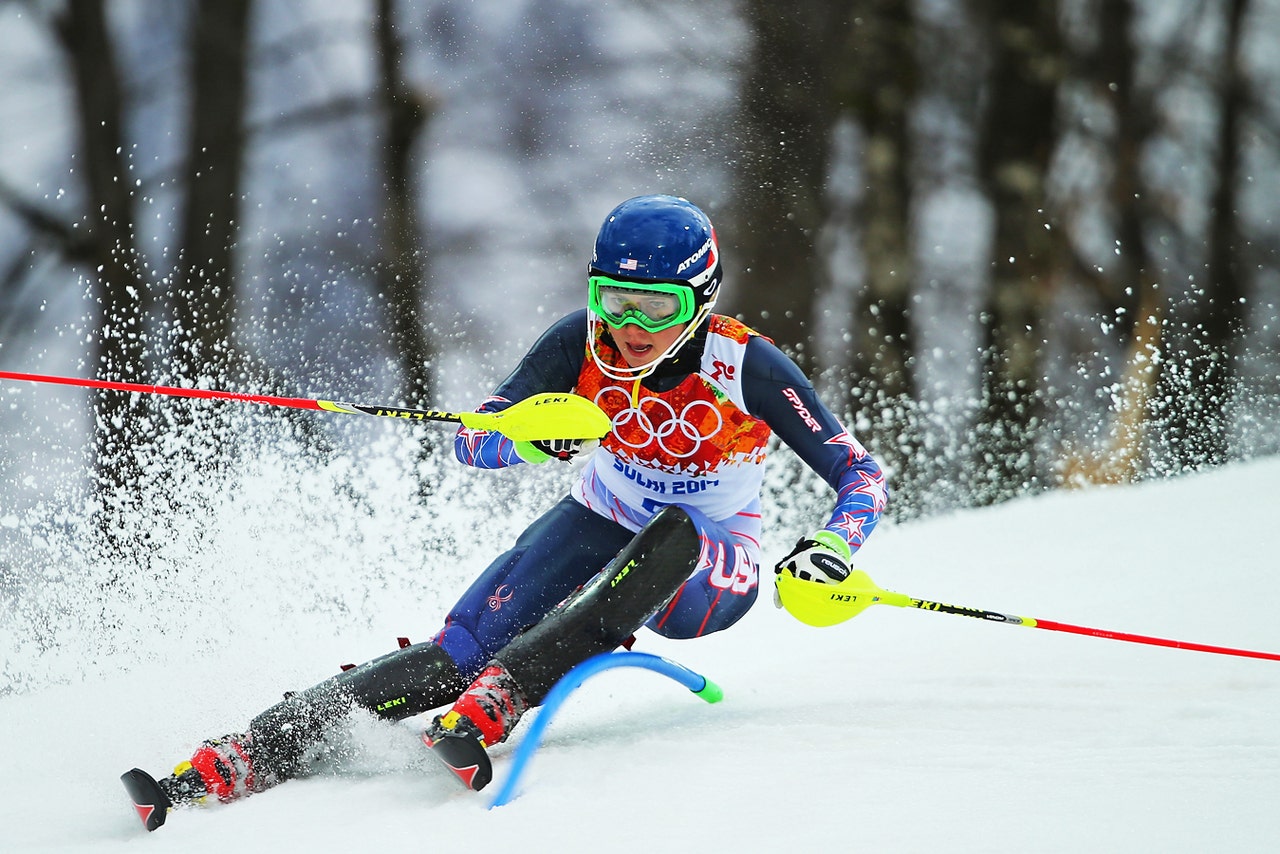 SOCHI, Russia -- You can see it in the freshness of the 18-year-old American's face, the gleam in her eye after snaring her first gold medal and the enthusiasm in her voice as she takes every question head on.
It's undeniable: Mikaela Shiffrin is just getting started.
Becoming the youngest winner of an Olympic slalom isn't enough for her. One gold medal isn't enough for her. She doesn't just want more, she wants them all.
"I don't want to push myself too far too fast. Definitely don't get greedy. But at the same time, I'm a dreamer," Shiffrin said Saturday, about 13 hours after winning the women's slalom at the Sochi Games.
"Right now, I'm dreaming of the next Olympics (and) winning five gold medals, which sounds really crazy," she said. "I'm sorry I just admitted that to you all."
And with that, another first: Shiffrin has never before apologized for dreaming big.
And the dreams don't come any bigger than those Shiffrin has for her Alpine skiing career. No one has ever swept the five events -- slalom, giant slalom, super-G, downhill and super-combined -- at the Olympics. She intends to be the first.
When asked if she can become a five-event skier, U.S. Alpine director Patrick Riml said, "Totally. Totally. She has talent. She's got the drive and the commitment, so that's not a problem. We've just got to do step by step."
She came to Sochi cast as America's next star after Lindsey Vonn went down with a knee injury. She delivered with the poise, confidence and precociousness that have drawn people to her ever since she hit the World Cup circuit shortly before her 16th birthday.
Shiffrin is constantly writing notes to herself, little reminders that help her crystalize her plans and set the tone for a day, a week, a career. So it will come as no surprise to hear her tell a story about the flight from the U.S. to Sochi and how she feverishly jotted down some thoughts on her iPad just before the plane landed.
Recalling the moment on Saturday, she said she told herself: "It's OK to be confident here. It's OK to go into my first press conference and say I'm going for two medals. I'm going for gold. Because I think I can. And I don't think it's jinxing here and I don't think it's arrogant. It's just a fact. We come to the Olympics to win."
After finishing fifth in the giant slalom in her Olympic debut, Shiffrin lived up to her billing as the favorite in the slalom. She jumped out to a comfortable lead after her first run, one big enough to help her overcome losing her balance halfway through her second leg.
"Everybody watching, their heart stopped and then it keeps going and they don't know where you stand and you really hold your breath to the finish and that's what makes ski racing exciting," Shiffrin said. "That's what makes any sport exciting."
She recounted her slalom victory while wearing an American flag scarf, perfectly comfortable in front of the cameras and microphones. Perfectly suited to become the next face of American skiing and perhaps the next Winter Games.
"I actually really look forward to these interviews where I can speak my mind and try to challenge myself to use the right vocabulary and be more intellectual than I would if I was just talking on Facebook or Twitter," Shiffrin said.
To be sure, Shiffrin has a way to go to achieve all she envisions for herself.
She's only raced internationally in slalom and giant slalom. While she'll chase more medals in Pyeongchang, there are others on the World Cup circuit who've already won Alpine events at more than one Winter Games, not to mention multiple world championships and World Cup titles.
Croatia's Janica Kostelic leads them all with six career Olympic medals, and is the only woman who has come close to Shiffrin's goal of a sweep, winning four events at the Salt Lake City Games in 2002.
And yet, her competition doesn't dismiss her dreams as the delusions of youth.
"She's amazing," said Austria's Marlies Schild, who won silver in the slalom. "She's racing like an athlete who's been skiing in the World Cup for years. It's fun to compete against her, but hard because she races well in every condition."
Riml said Shiffrin will add some super-G racing during the rest of the current World Cup season, but the downhill will have to wait.
"We've got to be patient," he said. "We know her potential. To throw her into speed (events) too soon, too much, it's not going to be healthy."
Her shiny piece of Sochi gold will only magnify the attention, the scrutiny and the expectations. On Saturday, Shiffrin seemed undaunted by it all. Then again, why wouldn't she be?
She stood on top of mountains at the age of 15 and threw herself down World Cup slopes with the best skiers in the world watching her every move. In her first Olympics, she won her first gold medal.
And so, look out, Pyeongchang. Look out, rest of the world. Here comes Mikaela Shiffrin. She's already visualized what's going to happen next.
"When I'm done I hope that I can look back and say that I changed the sport, that I was innovative and created a new way of skiing and pushed women's ski racing to be faster and more athletic and more exciting for people to watch," she said. "And really put on a show."
---