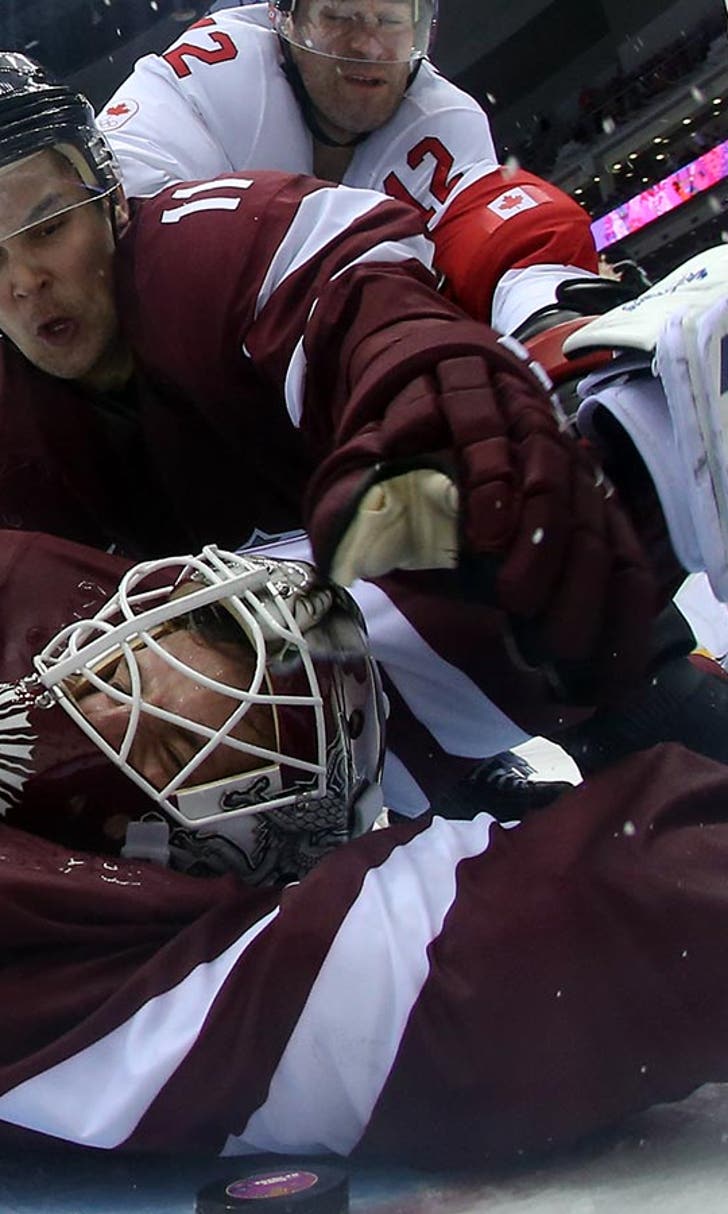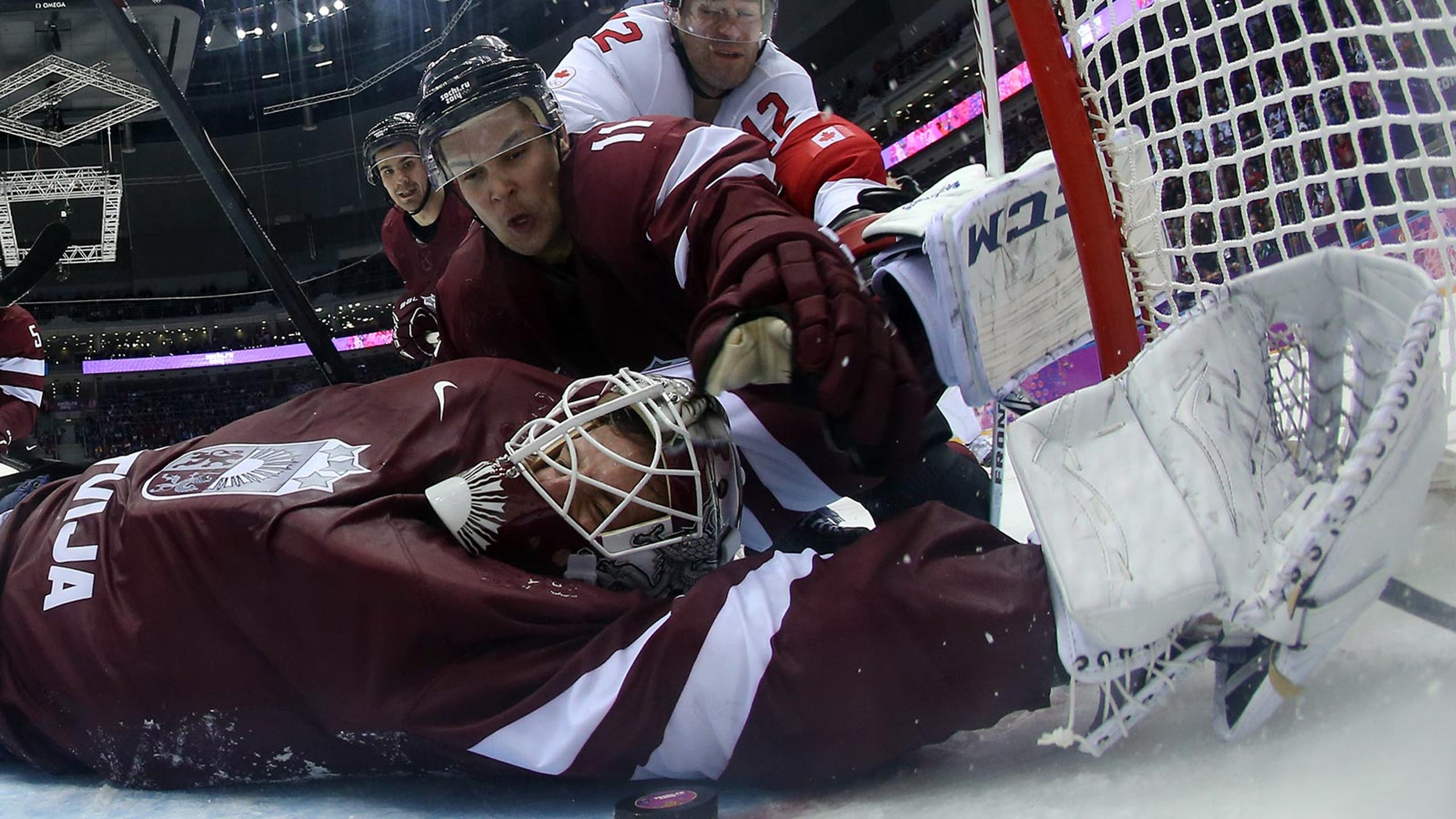 Photos: Latvia goalie was busiest athlete in Sochi on Wednesday
BY foxsports • February 19, 2014
Kristers Gudlevskis was the busiest athlete at the Sochi Olympics on Wedneday.
The Latvian goaltender made 55 saves in a 2-1 loss in the quarterfinals vs. perennial ice hockey powerhouse Canada.
The six-foot-three, 21-year-old fifth round pick of the Tampa Bay Lighting is currently on assignment with the NHL team's American Hockey League affiliate in Syracuse, where he's posted a .900 save percentage and an 11-8-2 record this season.
On Wednesday, he stopped 96 percent of the pucks from entering his net against a roster that boasts a plethora of lethal NHL scorers. He countered Chicago defenseman Duncan Keith, San Jose left wing Patrick Marleau, and Los Angeles center Jeff Carter five times a piece and Anaheim right wing Corey Perry on all six of his bids. The three aforementioned forwards have combined for 73 goals so far this NHL season.
Despite the final score, Gudlevskis was one of the major talking points after the game, and the photos that emerged paint a picture of the heavy workload he carried vs. Team Canada. Check them out below.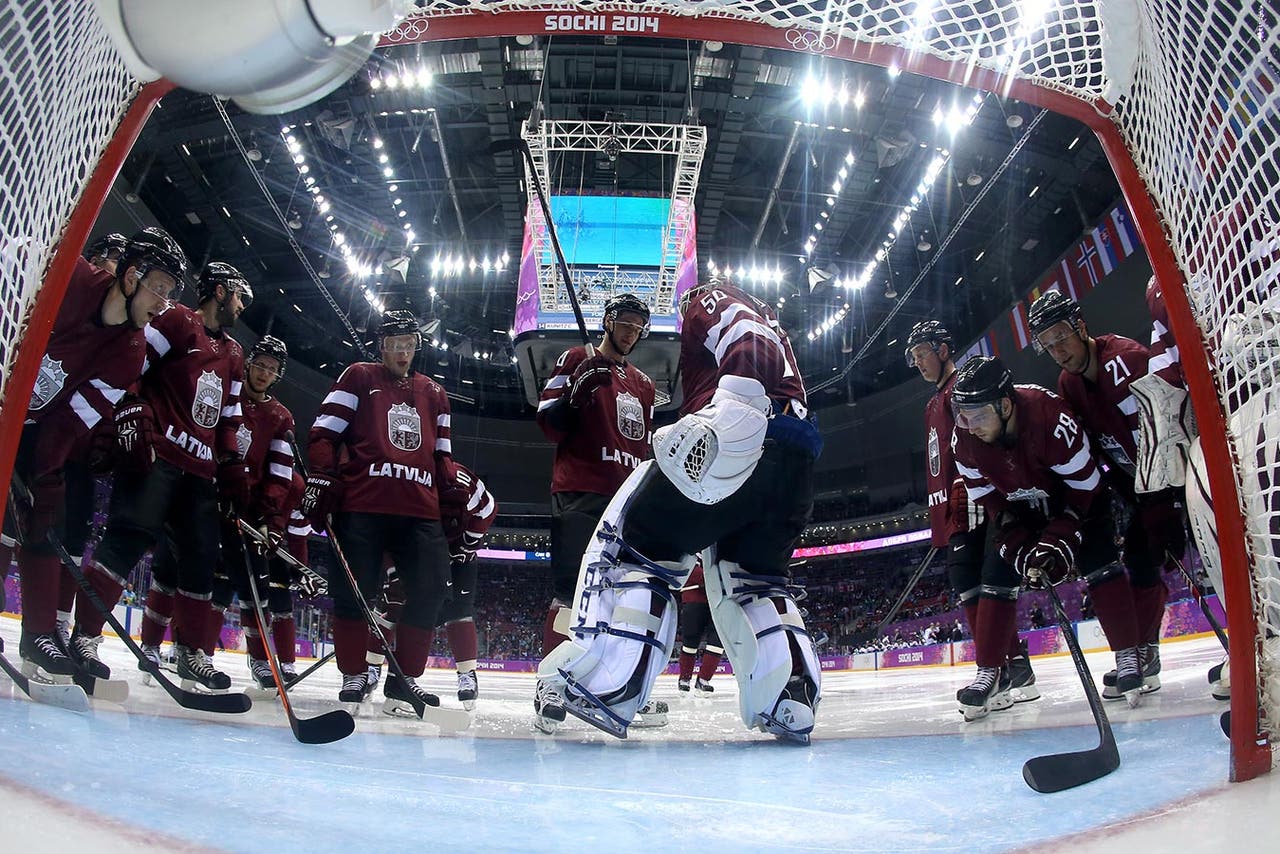 Goalie Kristers Gudlevskis of Latvia and his teammates prepare to play Canada.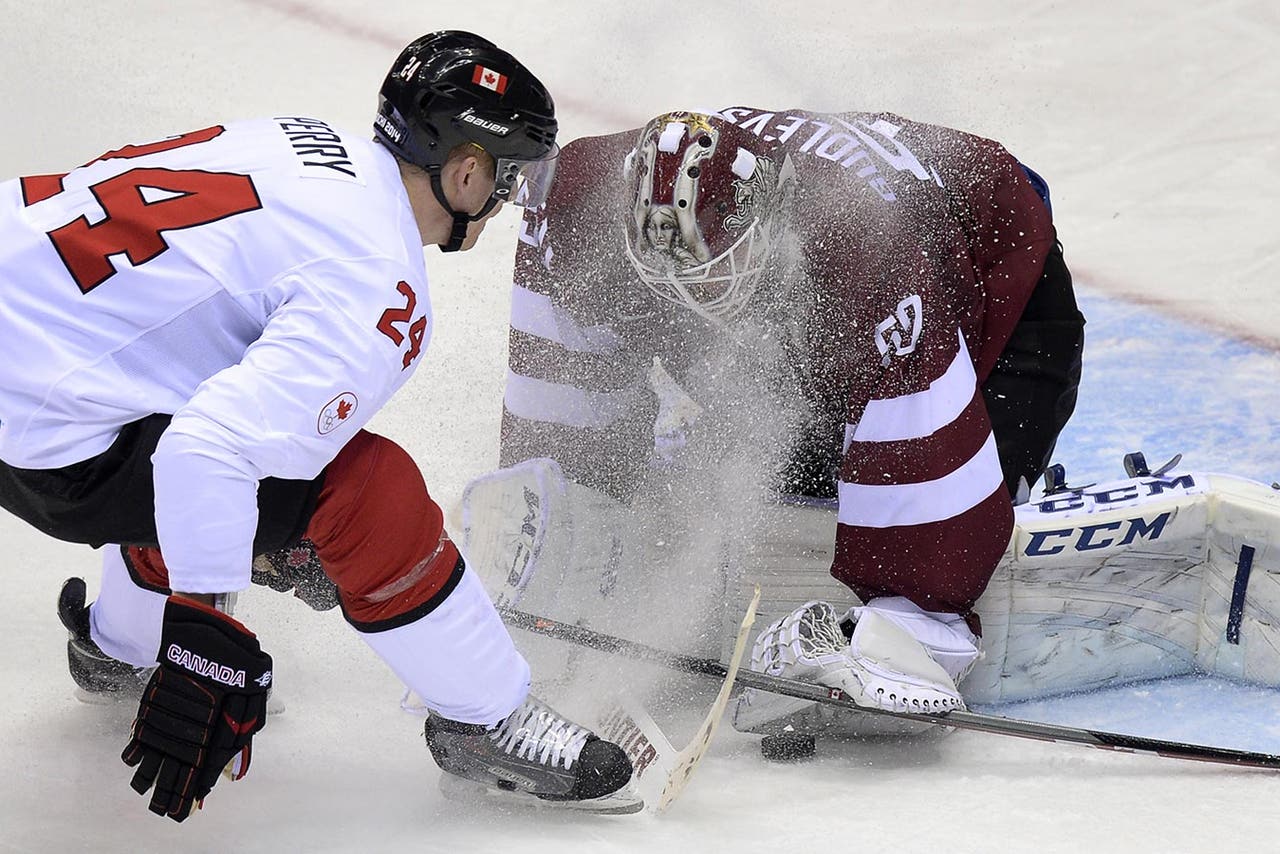 Canada's Corey Perry showers Gudlevskis with a spray of snow during the quarterfinals game.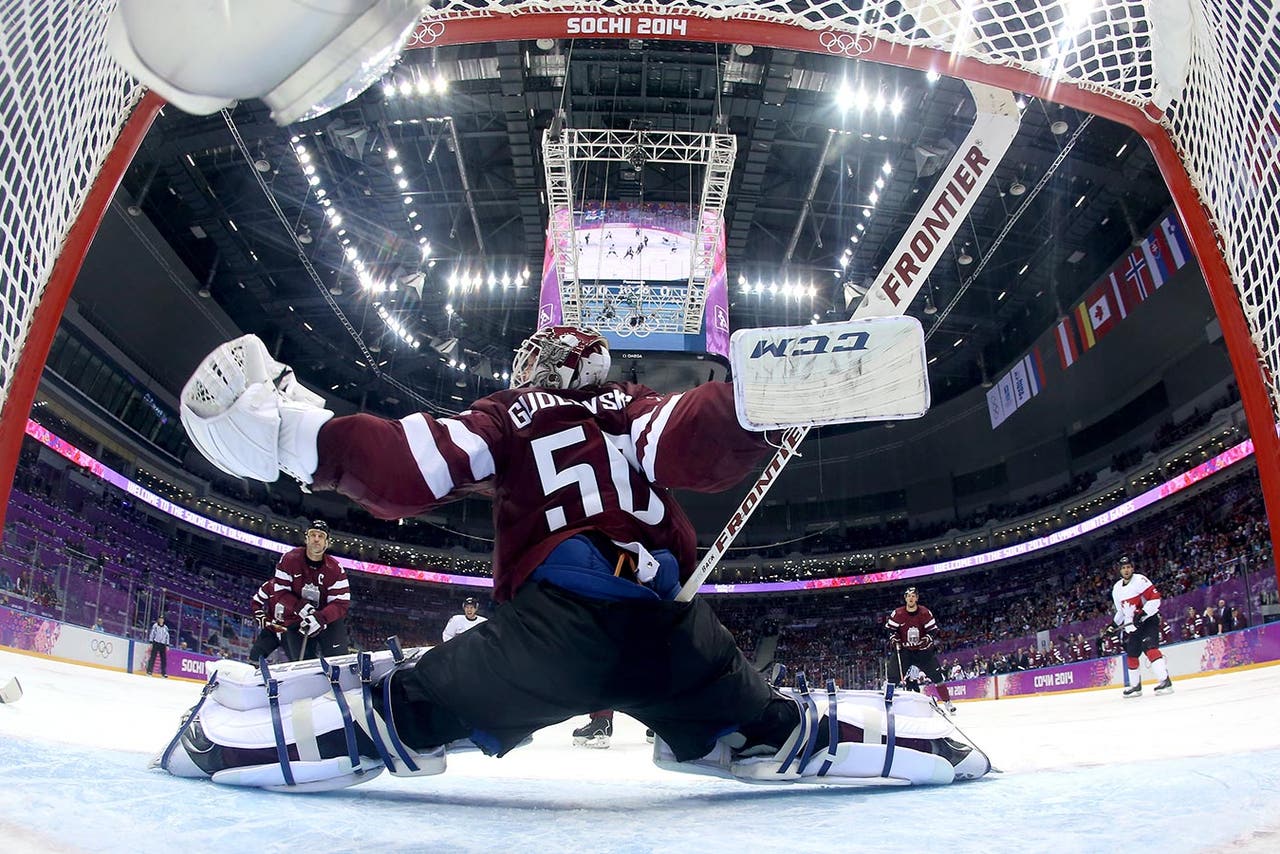 Gudlevskis stretches out to makes a save vs. Canada.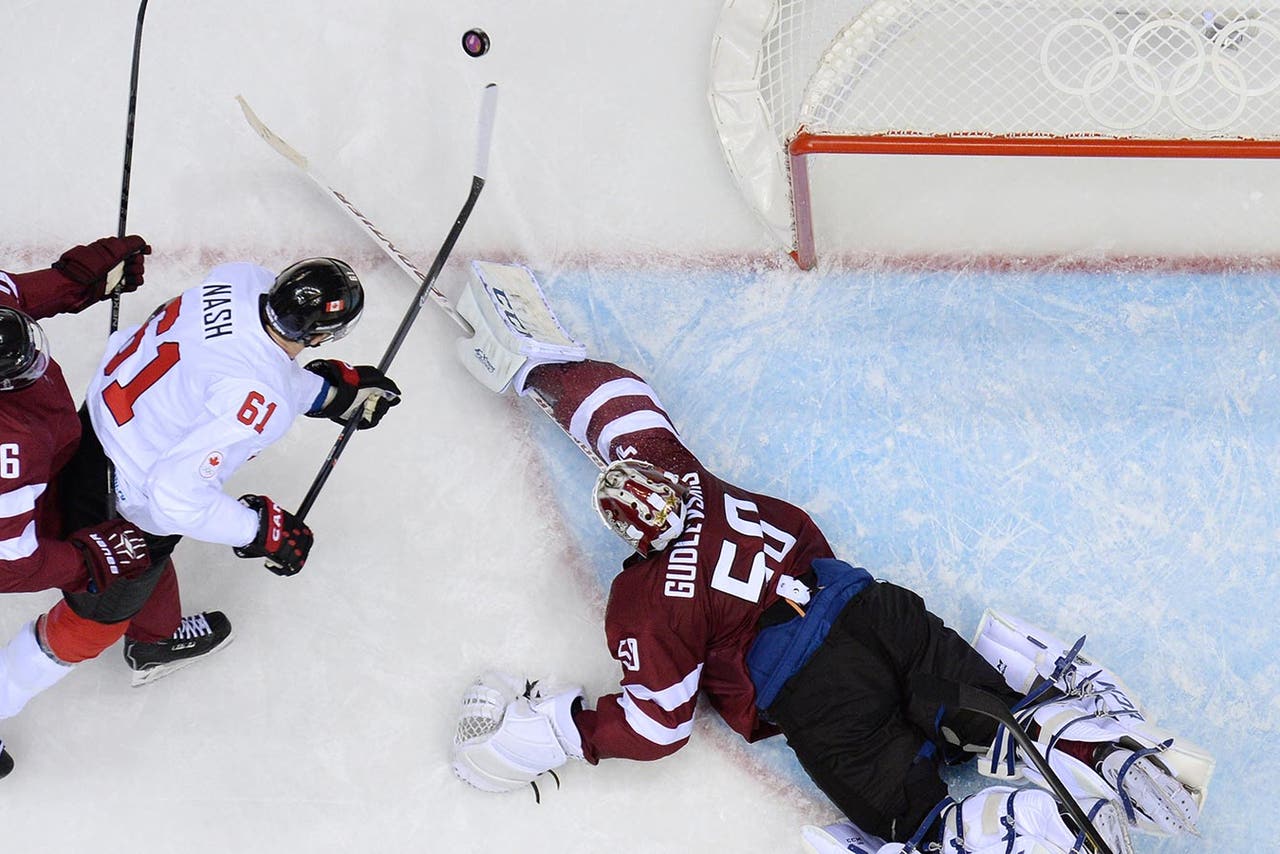 Gudlevskis protects his net from Canada forward Rick Nash.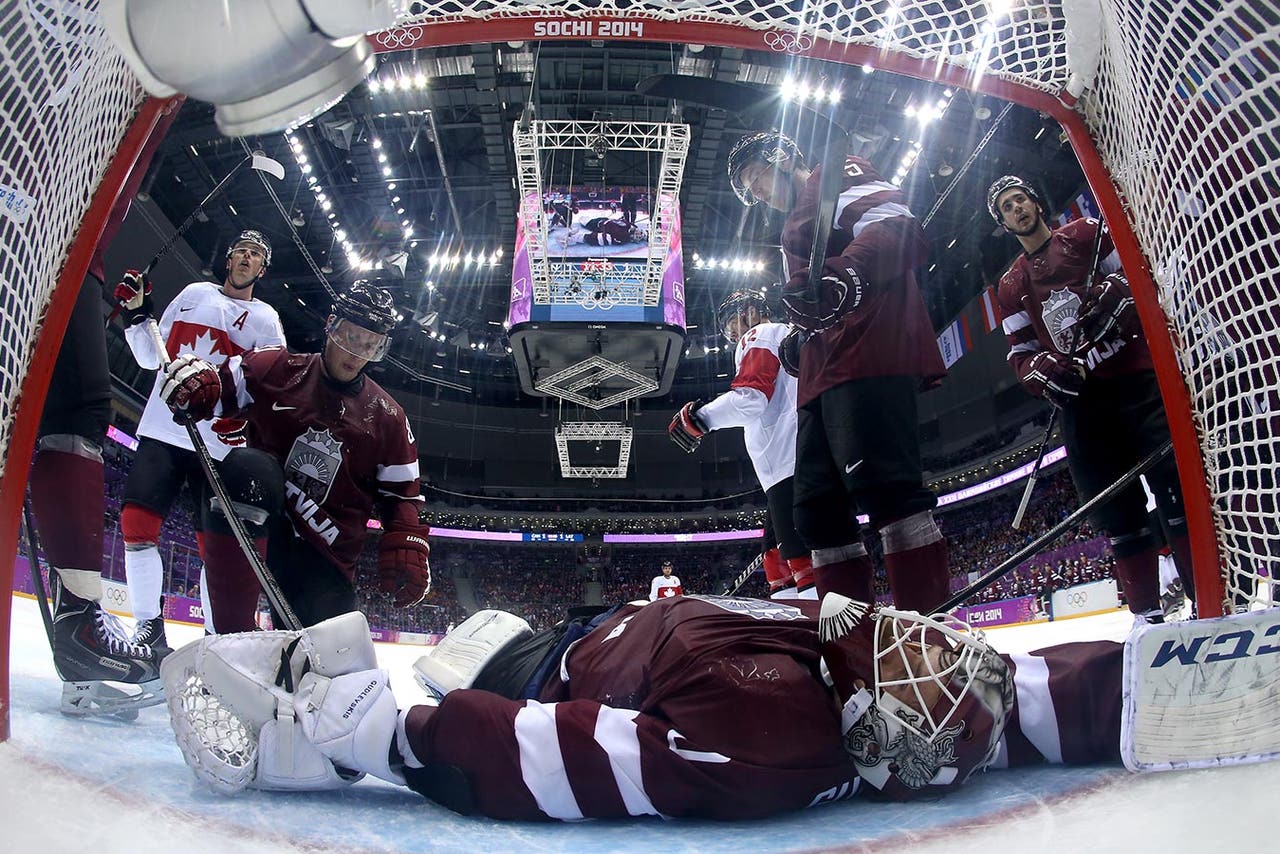 Gudlevskis lies in the crease in front of his net.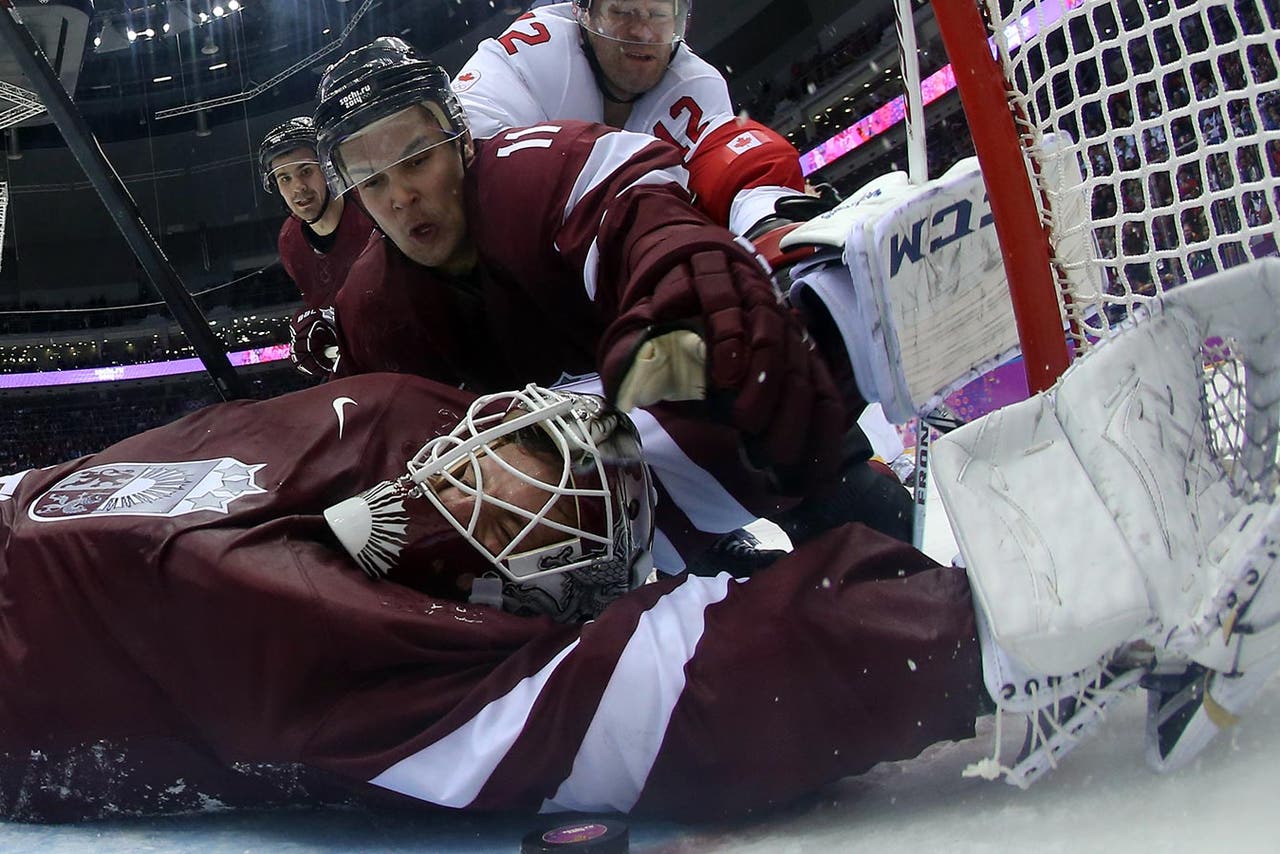 Latvia defenseman Kristaps Sotnieks tries to grab the puck on the goal line over Gudlevskis.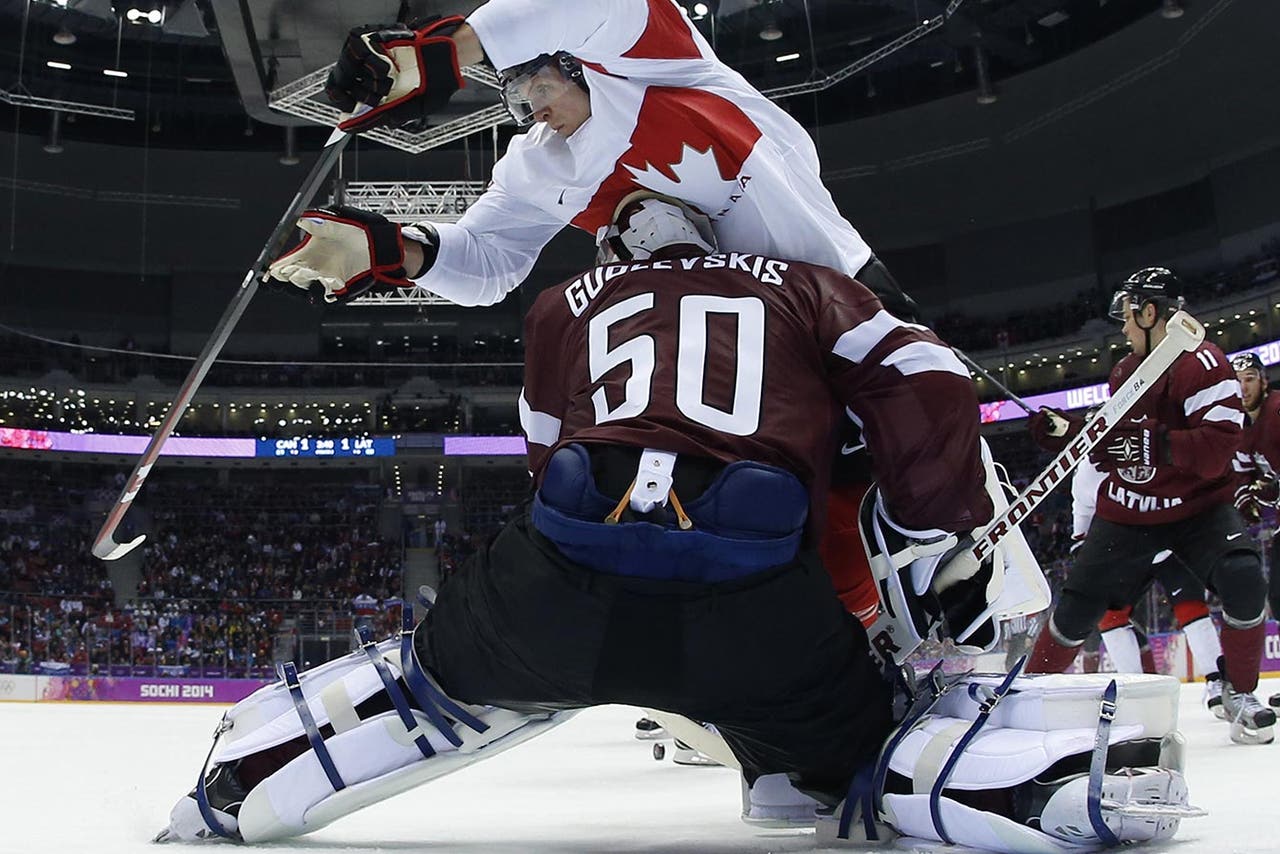 Canada's Corey Perry (top) meets Latvia goalie Gudlevskis in front of the net.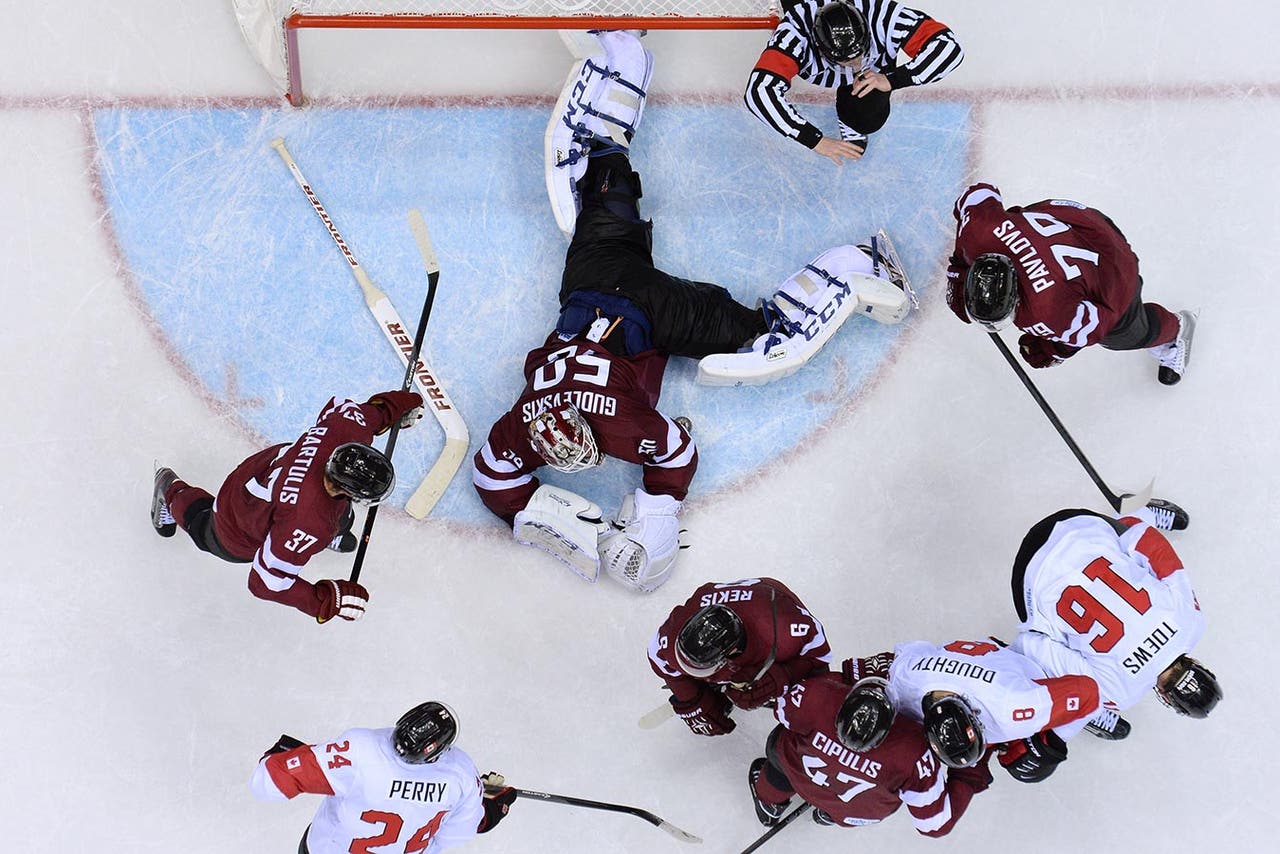 Latvia's Gudlevskis lies on the ice after an injury vs. Canada.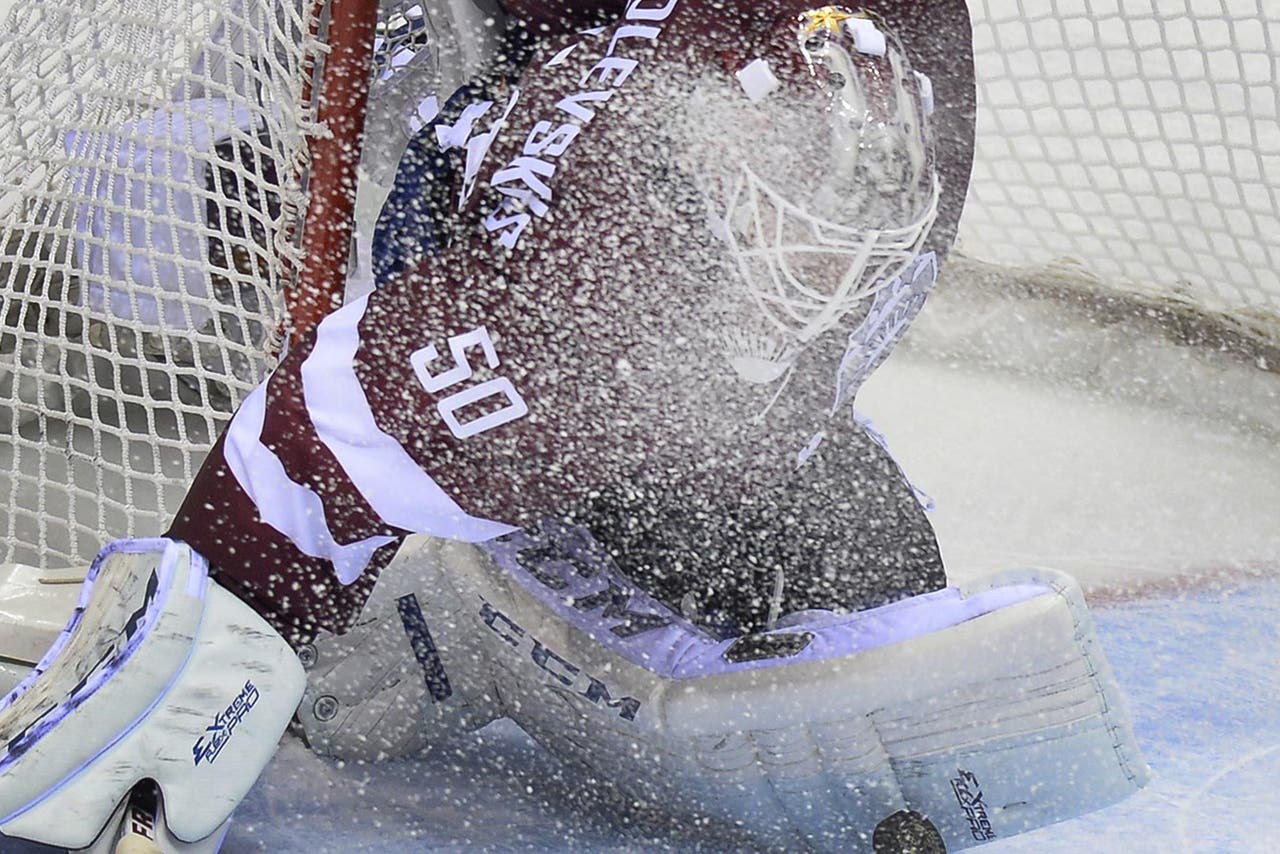 Gudlevskis fights through a snow shower to locate a loose puck.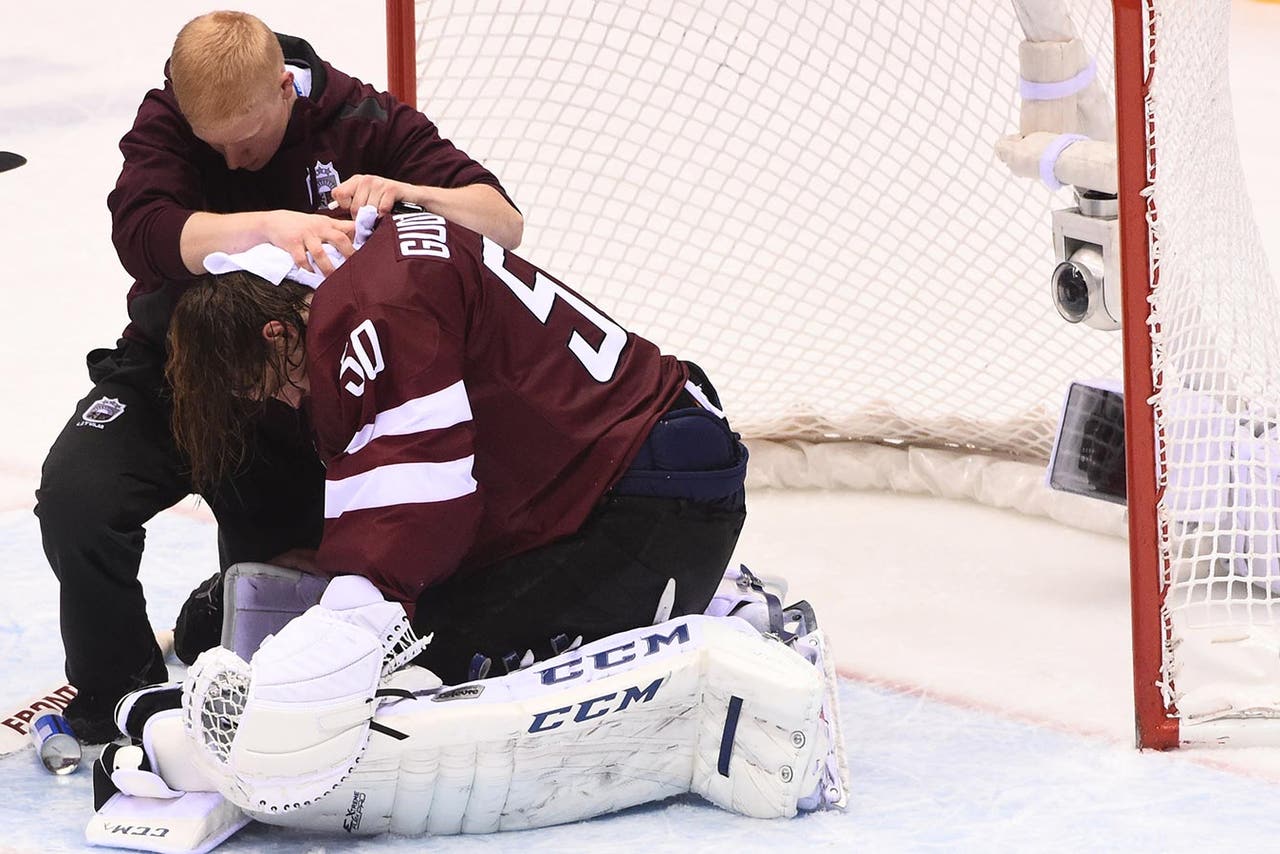 Gudlevskis receives attention from Latvia's trainer.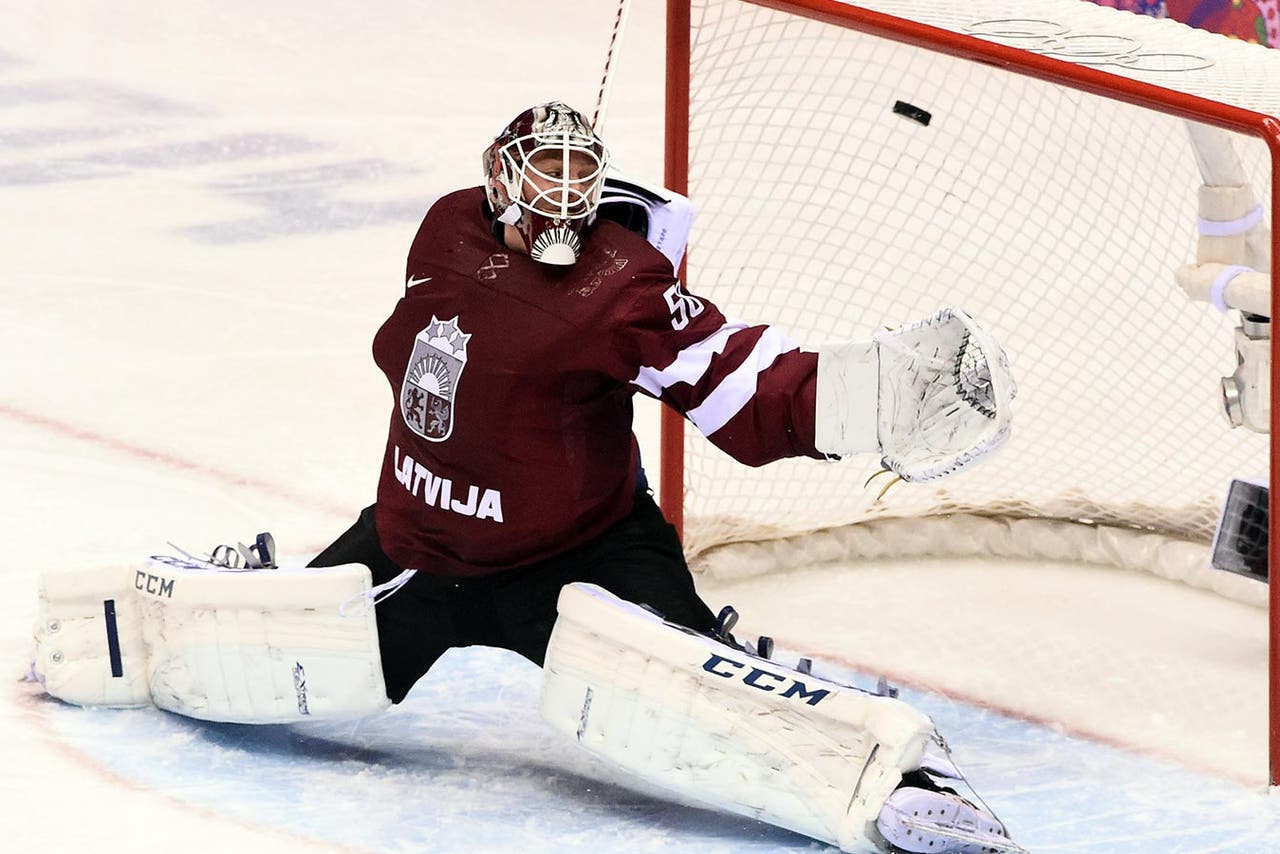 Gudlevskis reaches for the puck vs. Canada.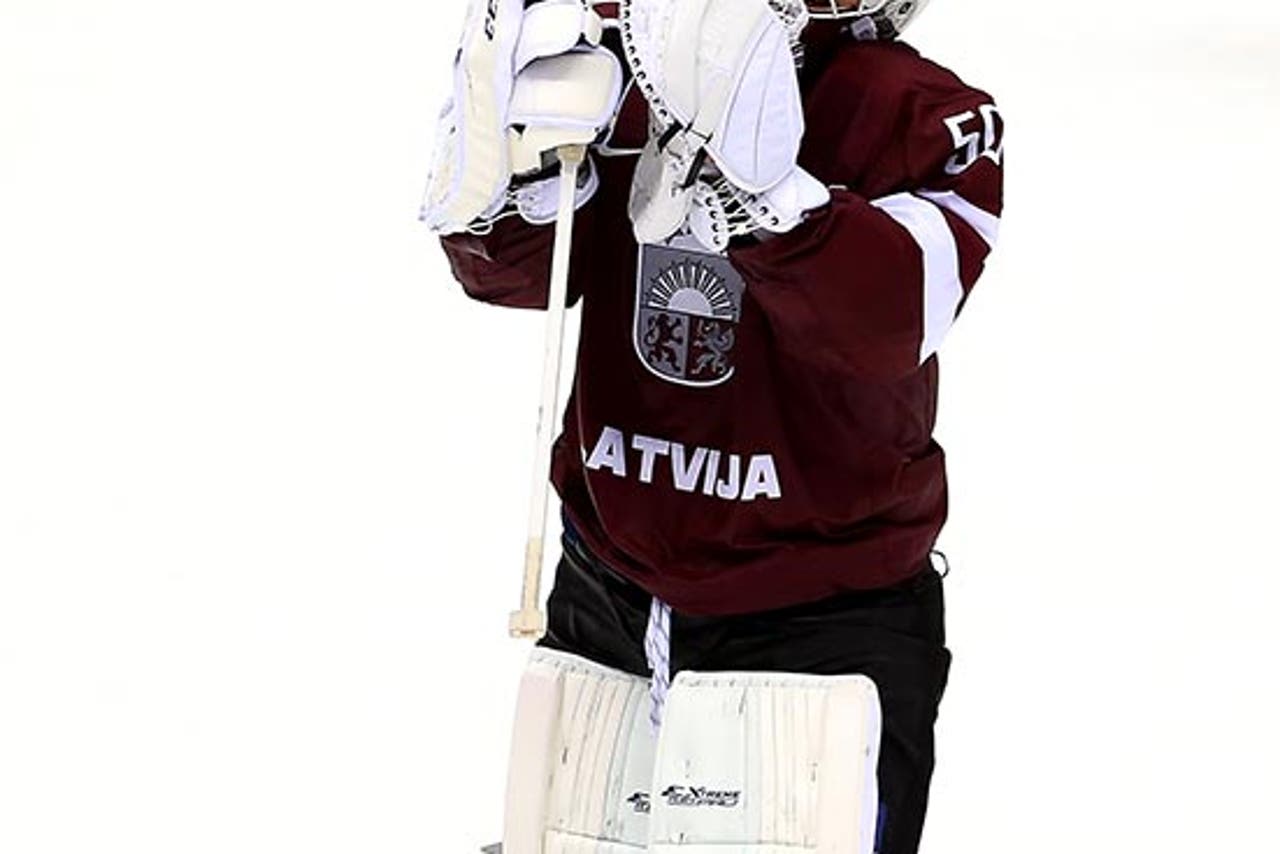 After a valiant effort, Gudlevskis reacts to losing 2-1 to Canada.
---