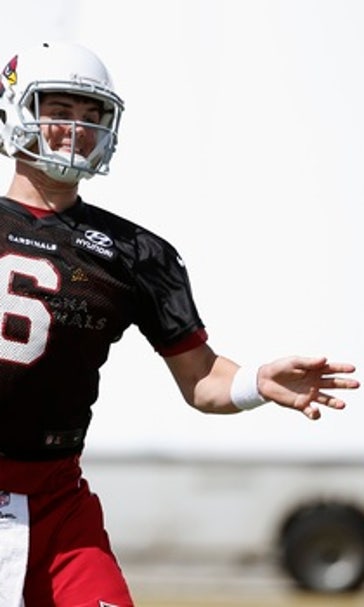 Undrafted, Alabama's Coker takes his shot with Cardinals
May 7, 2016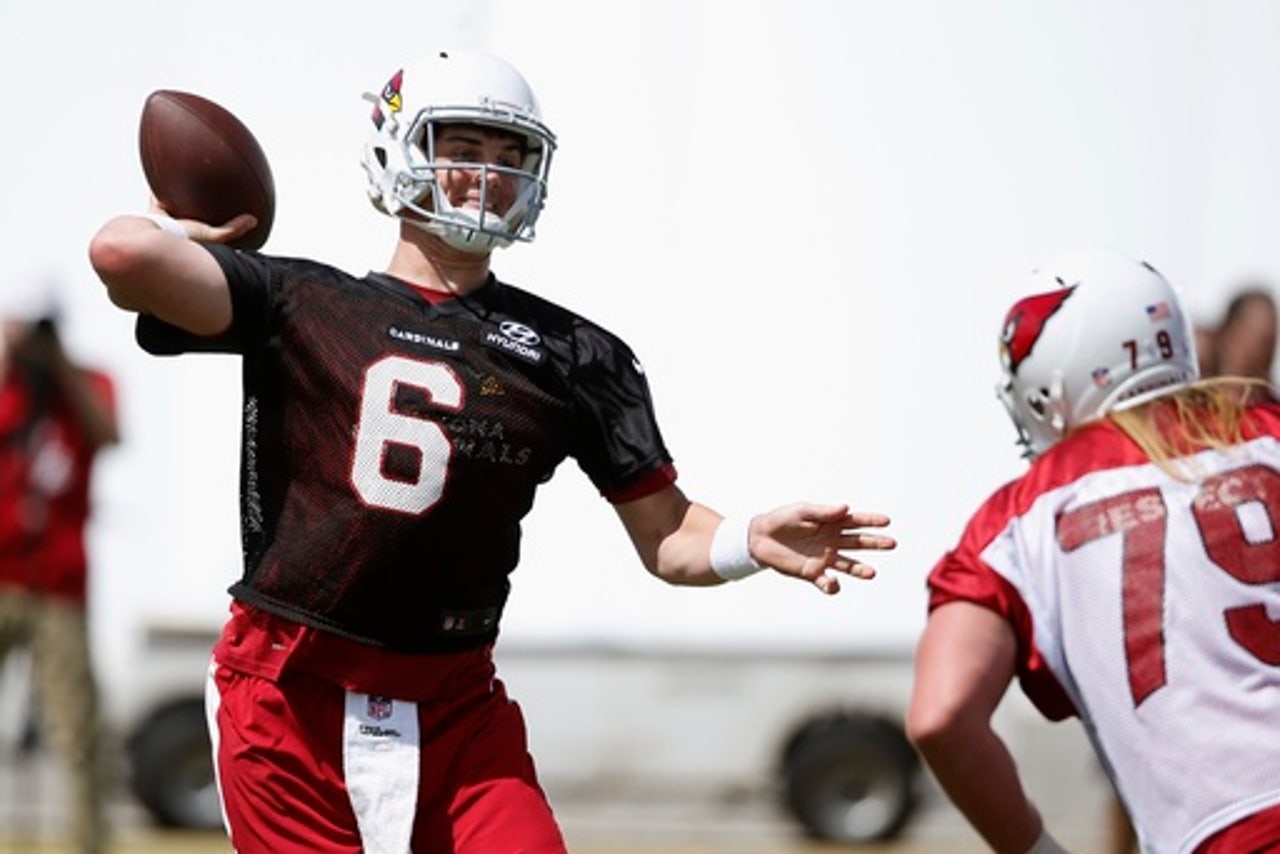 TEMPE, Ariz. — Fifteen quarterbacks were selected in last week's NFL draft. Jake Coker was not among them.
The player who helped Alabama win a national championship signed with the Arizona Cardinals as an undrafted rookie free agent. He isn't looking back at the disappointing draft process as he tries to prove he can play in the NFL.
"It was awesome just being able to come here and get an opportunity," Coker said after the first day of the Cardinals' rookie minicamp on Friday. "I'm thankful for that."
As a senior, his lone year as a starter, Coker completed 67 percent of his passes for 3,110 yards and 21 touchdowns, with just eight interceptions. He was 14-0 as a starter. Coker didn't start in the Tide's lone loss, to Mississippi, but came off the bench and nearly rallied the team to victory, a performance that left him the unquestioned leader of the offense.
Alabama won the national title with a 45-40 victory over Clemson at University of Phoenix Stadium in Glendale, the Cardinals' home field. In that game, Coker threw for a career-high 335 yards and two touchdowns.
He was not invited to the NFL combine but did have two pro days and played in the Senior Bowl. But it wasn't enough to get him drafted.
Perhaps it was that he had only one season as a starter. He initially played at Florida State but lost in the quarterback competition to Jameis Winston. He stayed on through FSU's 2013 championship season, then transferred to Alabama as the heir-apparent to A.J. McCarron. Instead, Blake Sims won the job in 2014. Coker finally emerged as the starter as a senior last season, but had to endure the Ole Miss benching before taking charge of the team and leading it to the championship.
That odyssey may have had some impact on teams' decisions not to draft him.
"I'm sure it had something to do with starting one year," he said. "I think that probably had as much to do with it. But it is what it is. I couldn't tell you. If I did, I'd have fixed it a long time ago."
The 6-foot-5 Coker threw a couple of interceptions in Friday's practice but also exhibited his strong arm.
"He was fine," coach Bruce Arians said. "Nerves get a lot of the guys, not being in sync footwork-wise. ... The interceptions didn't bother me. He was going to the right spots on the field and he's a big, strong kid who seems to be pretty bright."
Eventually, the Cardinals are going to have to find a successor for Carson Palmer, who turns 37 in December. But Coker is a long way from being that guy. He's just trying to make the team, any team. In Arizona, he must beat out Matt Barkley, the Cardinals' No. 3 quarterback acquired last season in a trade with Philadelphia.
It's a tough road to get a job, but Arians pointed out that Phillip Sims, who was a non-signed tryout player a year ago, came close to making the opening day roster.
"All I can say is Phillip Sims was in a worse spot than he (Coker) last year," Arians said, "and he got right down to the last three guys. He (Coker) is in a great spot. He's got to battle one guy."
Coker, of course, believes he can do it.
"If I put the time in and do what I'm supposed to do, I'm confident that I'll be able to play," he said. "Who knows when that will be, but when I get the opportunity I'm going to make sure I'm prepared for it."
Notes: Among the tryout players invited to the minicamp was quarterback Stephen Rivers from Northwestern State. He is the younger brother of San Diego Chargers quarterback Philip Rivers. ... The rookie minicamp continues through Sunday.
---
---