Czechia
Czechia
Austrian skier Scheyer wins downhill; Vonn 13th on return
Published
Jan. 15, 2017 11:04 a.m. ET

ALTENMARKT-ZAUCHENSEE, Austria (AP) Racing for the first time in 322 days, Lindsey Vonn had to settle for 13th place Sunday in an unusual women's World Cup downhill with an unexpected winner, Christine Scheyer of Austria.
Not being able to push out of the start gate as usual, the American was more than half a second off the lead at the first split and finished 1.54 behind the Austrian.
''I have a little start routine with my poles and I couldn't really do that with my right hand,'' Vonn said. ''I also kind of lost grip on my pole after the last jump.''
The four-time overall champion, who holds the women's record of 76 victories, has been out with a knee injury and a broken arm since February last year. The fracture in her right upper arm also damaged nerves, which was still limiting mobility of her hand.
After announcing a few days ago that she had come to win, Vonn still saw the positives of her comeback race after nearly 11 months.
''All things considered it's about what I would expect,'' she said. ''I felt like I was skiing pretty well, just maybe not quite on the limit yet.''
Vonn had three weeks left, including speed weekends in Germany and Italy, to find her best form for the world championships in St. Moritz, Switzerland.
''That's definitely a huge goal of mine,'' she said. ''For now I am happy. It's not really a matter of results. It's a matter of just being happy to be racing again. Of course I had higher expectations of myself but considering the conditions and the fact that we had a training run and the race today, I think it was pretty good.''
After heavy snowfall had canceled the program for the past three days, the mandatory training session had to be held just hours before the race. While the course was in good shape Sunday, moving clouds caused changing light conditions.
Scheyer, whose previous best was ninth in last month's downhill in Val d'Isere, impressed in training as she posted the second fastest time. But the Austrian went one spot better in the race. In only her fourth World Cup downhill start, she beat Tina Weirather of Liechtenstein by 0.39 seconds. Jacqueline Wiles of the United States was 0.54 behind in third for her first career podium.
Defending overall champion Lara Gut of Switzerland finished fourth, while Ilka Stuhec of Slovenia, who had won all three previous downhill races this season, came fifth.
''It's hard to describe,'' said Scheyer, who started in speed racing this season after recovering from two severe knee injuries. ''I just wanted to have a good training run. After that, I was hoping for a top-10 finish.''
In her training run, Vonn held back and got out of her tuck well before finishing 2.71 seconds off the fastest time, posted by Ester Ledecka of the Czech Republic.
''It was definitely getting a lot faster from the training run to the race,'' Vonn said. ''I had a hard time pushing the limit with the flat lights and the bumps.''
While the podium remained far out of reach for Vonn, teammate Wiles stepped in to grab her second career top-10 result. A late starter with bib No. 26, Wiles beat Gut by 0.01 to bump the Swiss overall champion, who was sitting in third, off the podium.
''I try to always have confidence in myself,'' the Portland, Oregon native said. ''For me to be able to come out today and have a successful run the way I did, is pretty awesome.''
Wiles took some time off to recharge after a disappointing start to the season. Apart from her 10th place in a super-G in Lake Louise in December, she failed to finish in the top 20 of any race.
''To come down in third is a dream come true,'' Wiles said. ''I really needed this and it couldn't have come at a better time.''
Wiles' career best result also felt like a victory for Vonn, whose foundation started financially supporting Wiles this season.
''I am very happy for Jackie,'' Vonn said. ''This is an incredible result for her. I am super happy.''
American teammate Julia Mancuso skipped training and didn't race. The U.S. ski team said Mancuso wasn't ready to compete yet after a nearly two-year injury layoff following hip surgery.
In training, Nadia Fanchini of Italy and Edit Miklos of Hungary crashed and were airlifted to hospital. Austria team doctor Anton Wicker said Fanchini broke her right upper arm and had a fracture of the spinous process, while Miklos suffered a right-knee injury.
---
---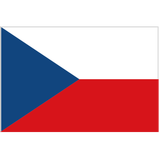 Get more from Czechia
Follow your favorites to get information about games, news and more
---