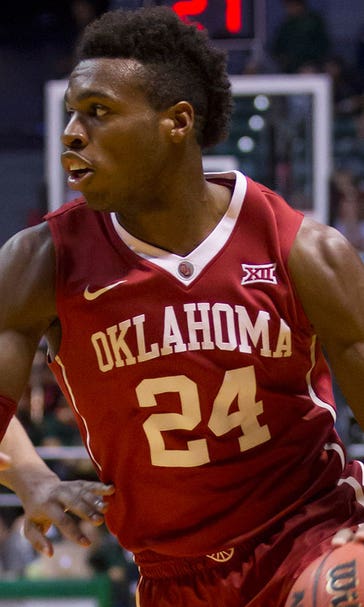 No. 2 Sooners avoid disaster in paradise, hold off Hawaii to stay perfect
December 24, 2015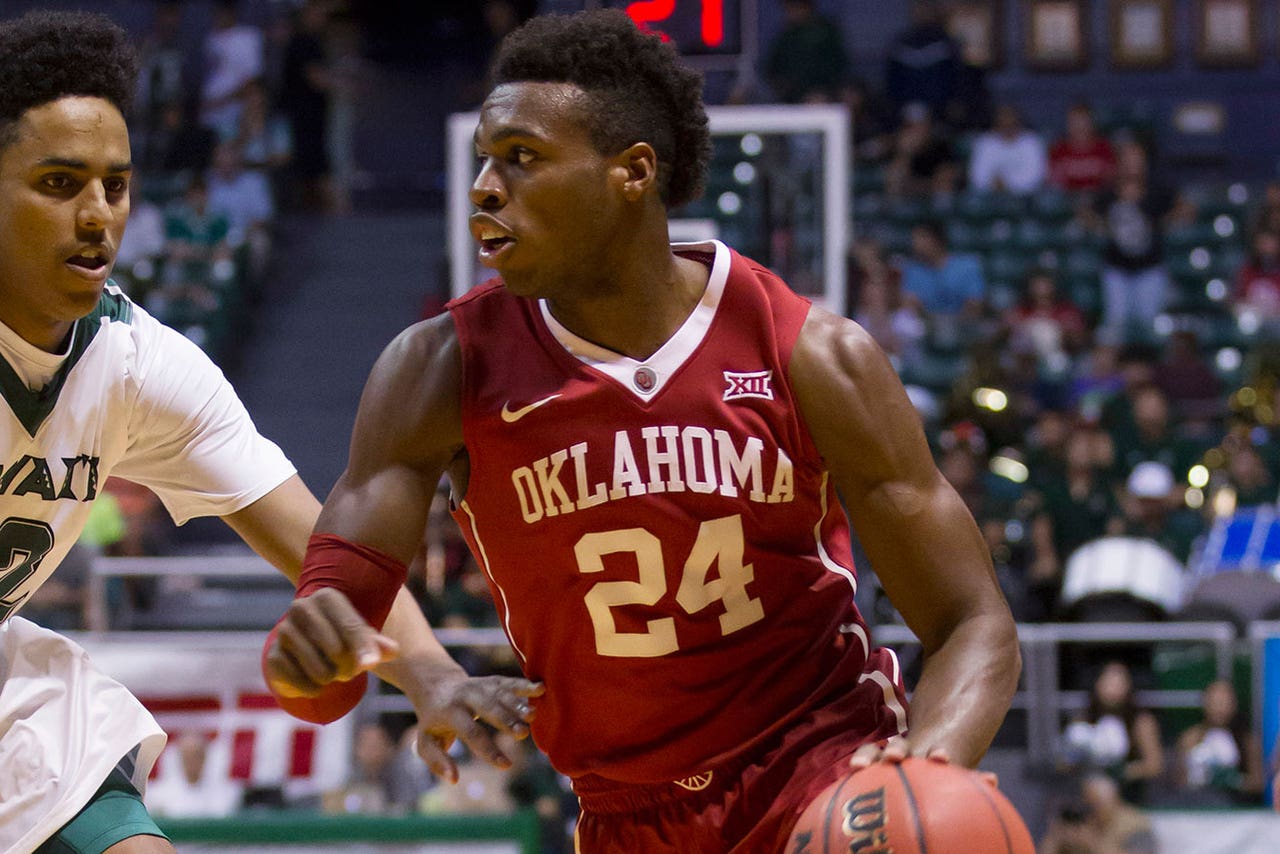 HONOLULU
Oklahoma's latest test was its toughest.
Buddy Hield had 27 points and nine rebounds and the third-ranked Sooners remained one of five unbeaten teams in Division I by escaping with an 84-81 victory over Hawaii in a Diamond Head Classic semifinal Wednesday night.
It was the closest win for Oklahoma (10-0), which entered the game with a plus-23.4 scoring margin, fourth-best in the country.
"I thought Hawaii did a terrific job," Sooners coach Lon Kruger said. "(Hawaii first-year coach) Eran (Ganot) has always done a good job. He's a smart guy and he had his team ready. The crowd was fantastic. It was a good college basketball game."
The Rainbow Warriors (8-2) dropped their first game at home this season and saw a four-game winning streak snapped.
"It was actually a really tough game," said Sooners forward Khadeem Lattin, who scored a career-high 17 points and grabbed eight rebounds.
"Their guys were good, you've got to give it up to them. We just had to come out and really just play as hard as we could. They made shots and so we just had to always bounce back and it took us a while to become the aggressor and once we became the aggressor the game kind of started changing in our favor."
Hield was 7 of 16 from the field, including 5 of 9 from 3-point range, and he made all six of his free throw attempts. He had 18 points at halftime.
Roderick Bobbitt scored a career-high 32 points and had six assists for the Rainbow Warriors.
Oklahoma, which led by as many as 16 points in the first half, was up 41-40 at halftime.
Isaiah Cousins added 14 points and six assists for the Sooners.
Stefan Jankovic scored 15 of his 17 points before halftime for Hawaii.
There were six ties and 12 lead changes in the game.
The game was tied at 75 on a slicing layup by Hawaii's Isaac Fleming with 4:22 remaining, but the Sooners took the lead for good on two free throws by Hield with 1:42 to play.
Bobbitt drew a foul attempting a 3-pointer and made his first two attempts to get Hawaii within 83-81 with 4 seconds to play. He missed the third free throw intentionally and Lattin grabbed the rebound for Oklahoma.
Lattin made the first of two free throws before Hawaii got the ball back with 1.2 seconds to play.
Oklahoma got off to a hot start as Hield scored 16 points in the first 9 minutes. Akolda Manyang's banker with 10:42 left in the half gave the Sooners a 25-9 lead, but the Rainbow Warriors went on an 8-1 run to take the lead at 27-26.
"They're a good ball club and we knew the start wasn't indicative of how it would go for 40 minutes," Kruger said. "They made their run and then it was nip-and-tuck the rest of the way. I thought guys on both teams played really hard and it's a game that could have gone obviously either way."
Hawaii scored 18 points off 12 Oklahoma turnovers and held the edge in bench points, 23-10.
Both teams were 24 of 33 from the free throw line.
"I'm very proud of this group," Ganot said. "This was a tremendous game between two really good programs, two good teams. We took a haymaker early and that's what you get from these kinds of programs. You have to give those guys at Oklahoma and their staff a lot of credit."
Oklahoma leads the all-time series against Hawaii 2-1.
LONG-RANGE ACCURACY
The Sooners entered the game ranked second in 3-point field goal percentage (47.2). They hit 6 of 11 from behind the arc in the first half, but attempted just six the rest of the way, making two.
OU's record for 3-point field goal percentage in a season is 41.4, set in 1986-87.
TIP-INS
Oklahoma: It was the 28th time in Hield's career that he eclipsed the 20-point mark. He had a career-high 33 points against Creighton on Dec. 19, and 25 against Washington State on Tuesday.
Hawaii: It was the highest-ranked opponent for the Rainbow Warriors since beating No. 2 Kansas in the 1997 Rainbow Classic. It is their best start to a season since winning their first eight games in 2004.
UP NEXT
Oklahoma will play Harvard for the tournament title Friday.
Hawaii will meet Auburn in the third-place game Friday.
---
---