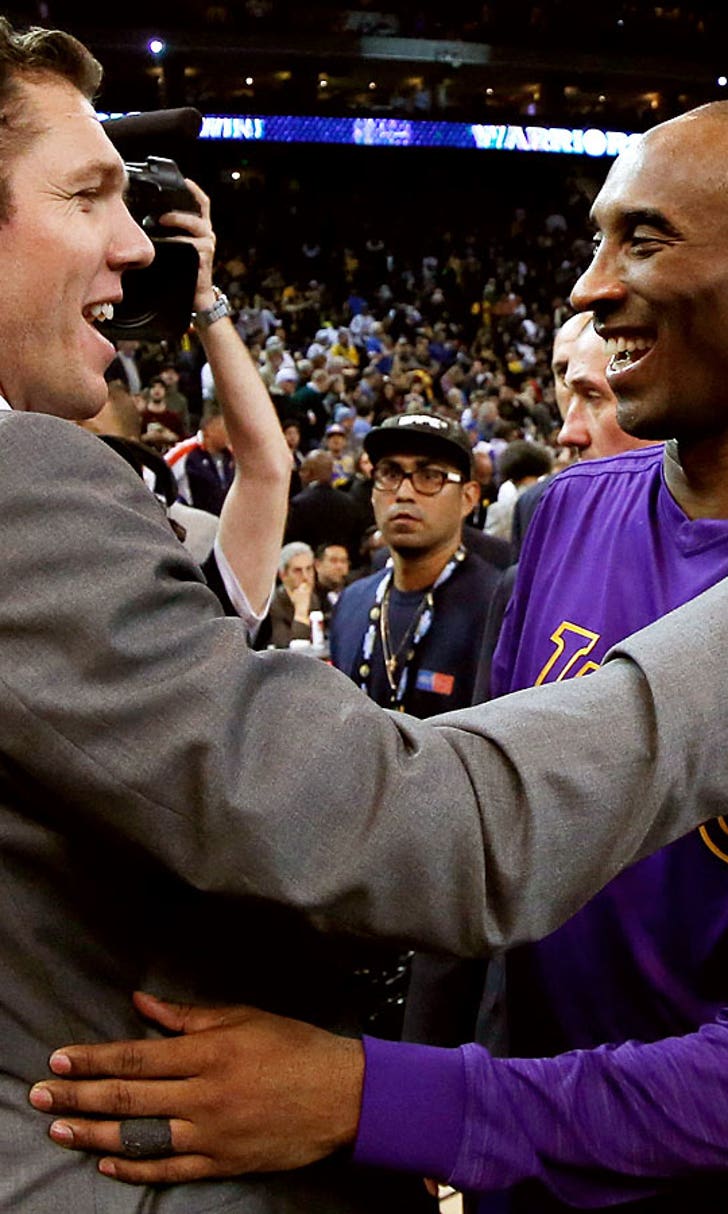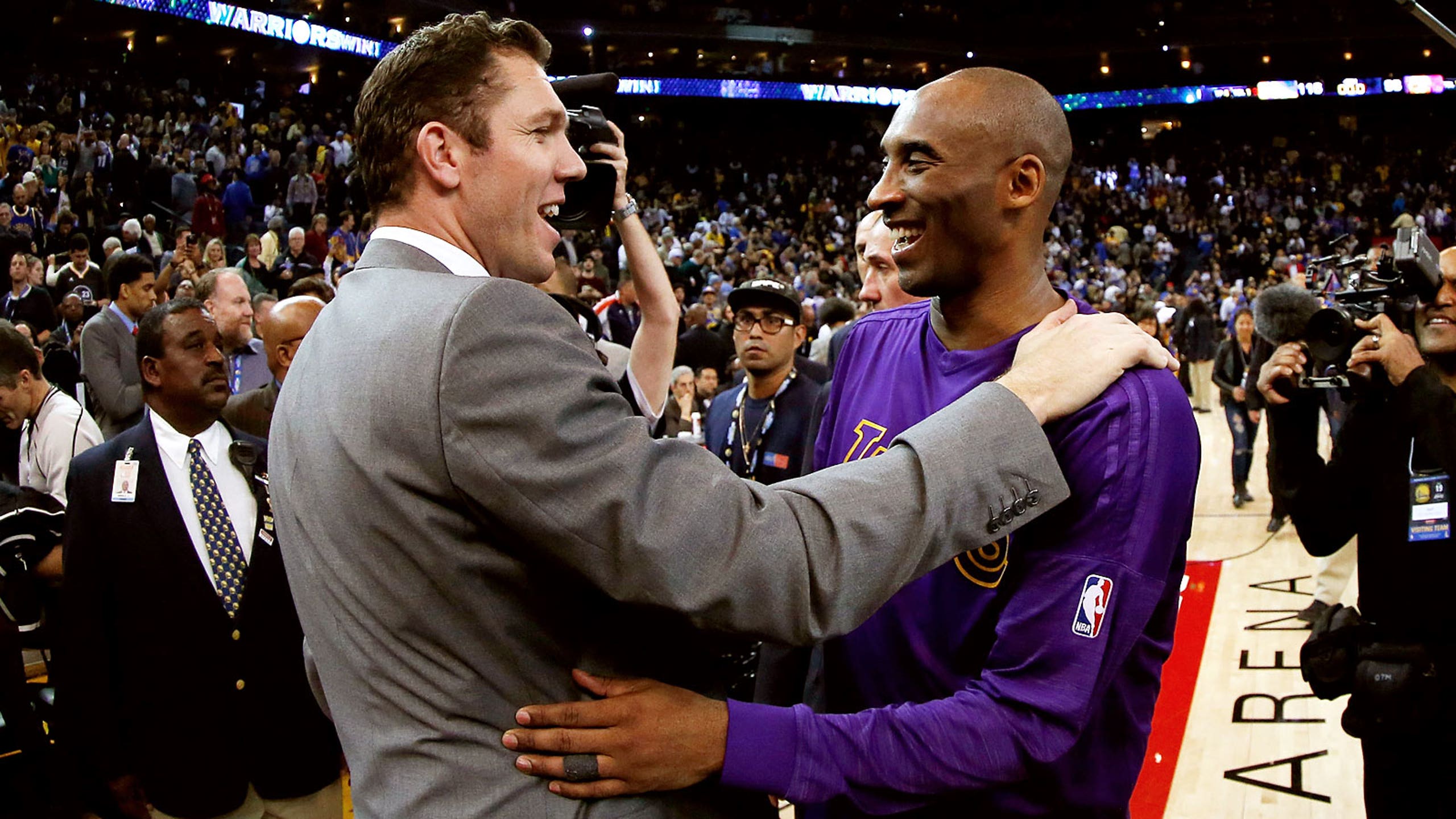 Kobe Bryant's message to Draymond Green, Steph Curry & Warriors: 'Make history'
BY Jovan Buha • January 15, 2016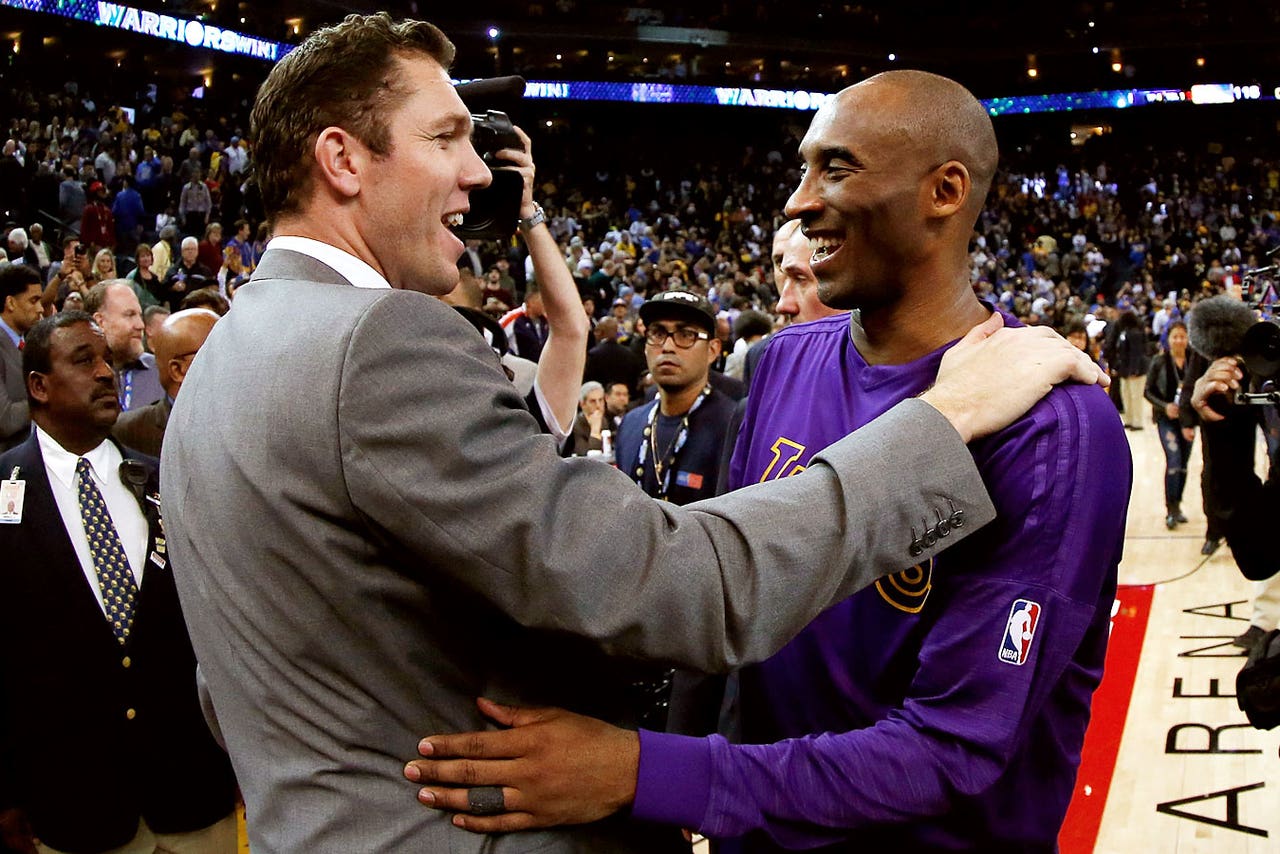 Golden State Warriors forward Draymond Green wasn't supposed to play against the Los Angeles Lakers on Thursday night. But the fourth-year big man decided to lace 'em up when he found out that Kobe Bryant was going to play in his final trip to the Bay Area, as Green felt he couldn't miss such a historic game.
Though Green was satisfied that the Warriors secured a 116-98 victory, it was what happened afterward that made the night special for him.
After the final buzzer, Bryant walked up to Green and handed him a signed pair of his game-worn Kobe 11 shoes. The message: "To Draymond, MAKE HISTORY!," with Bryant's signature underneath.
The Warriors' budding trio of Green, Stephen Curry and Klay Thompson swarmed Bryant after the game as he told them to chase history and maximize the number of championships they win together, according to ESPN.com:
"You guys have got to go ahead and make history," Bryant told Curry.

"I got to chase you," Curry replied, a response that Bryant said he too would have used.

"Damn right," Bryant told Curry. "Absolutely. Come and get it."
With a historic 37-3 start to the season, the Warriors are hoping to follow in Bryant's footsteps and do something he did twice: Win back-to-back championships.
Bryant won three straight titles with the Lakers from 2000-02, and then back-to-back titles in 2009 and 2010. He knows a thing or two about repeating, and the Dubs wanted to soak up every drop of knowledge the 20-year veteran had in that post-game moment.
Fortunately for Golden State, Bryant believes it's their turn to reel off multiple championships now:
"I think so," Bryant said. "It's their time. It's their time. It's their time to step up and play and see how many championships they can win, see how many gold medals they can win. I had my run. Now it's important for them to carry it forward."
The Warriors' young stars took Bryant's postgame message to heart, and were quick to give him credit for inspiring them and leading by example as one of the greatest players the league has ever seen:
"He told us to chase history, so we're going to try to chase it now like he did in his career," Curry said. "He paved the way."
And Curry & Co. are following his path and then some.
Jovan Buha covers the NBA for FOX Sports. Follow him on Twitter at @jovanbuha.
---
---