NASCAR Cup Series
NASCAR Cup Series
NASCAR talks to drivers about elimination-style Chase
Published
Jul. 23, 2010 7:24 p.m. ET

Wondering what topics were discussed during the most recent NASCAR Town Hall Meeting this week?
If our sources are correct, the times they are a changin' — again.
Let's start with the 2011 Chase for the Sprint Cup format. Most race fans would agree that NASCAR was the ultimate example of reality TV — before there was reality TV. The stock car storylines included aspects of "The Apprentice," "The Bachelor," "The Bachelorette" and "Survivor."
For now, the one format being discussed could be called "Dancing with the Cars," where the top 15 drivers in the points standings are selected for an elimination-style championship. The first five drivers could be ousted, say, after the first four races and five more drivers knocked out depending on points perhaps four or five races later. The five left standing will battle for a winner-take-all in the season finale at Homestead-Miami Speedway — or whatever race NASCAR determines to place in that pivotal position on the schedule.
"My take is they're just trying to please the fans," Denny Hamlin said. "I don't know if they're Dale Earnhardt (Jr.) fans or just fans in general, I don't know. But I've heard them trying to expand the number of drivers and creating this last race-off type thing. Just in my opinion, the more you hype up one given moment the less relevant it makes the rest of the season.
"They'll think it through and do what is right — that's why they haven't jumped to any conclusions on this deal."
Hamlin's competitive nature precludes him from thinking that more is better when it comes to increasing the number of eligible drivers. He's wondering how driven some of his peers will be in the regular season if they're vying for 15 positions instead of 12.
"Back when it used to be 10 drivers and 10 races, everybody knew it," Hamlin said. "Then it was 12 (drivers) and 10. And maybe now it will be 15 (drivers) and 10. If everyone is going to be in it, then it just makes it to where you don't have to race hard at all for the first 26 races to get in. If you run 20th — literally 20th — you should be able to get into the Chase.
"I would really like to see a regular season champion — or a bonus. Maybe 50 bonus points for being the points leader for the first 26 races. That would definitely be a good thing for our sport. I want to see great rewarded and mediocrity discouraged."
The Chase was started in 2004 "to involve more drivers in the championship hunt, and intensify fan interest and drama during the season's stretch run," according to the NASCAR media guide. Originally the Chase involved 10 drivers competing for the championship over the final 10 races, but it has since been tweaked. For 2007, the field was expanded to 12 drivers and bonus points for Chase drivers who had won races were instituted. Each win during the opening 26 races added 10 points to a Chase drivers tally and the field was reseeded based on those standings.
Greg Biffle, who attended the NASCAR meeting with team co-owners Jack Roush on Wednesday, calls the proposed changes to the point system "a wild idea…out there." However, given Biffle's track record at Homestead — the No. 16 Ford won three-straight season finales from 2004-2006 — he could be persuaded to change his mind. With the suggested format Biffle would have won the championship in 2005 .
"Our sport, historically, has been rewarded because of consistency, being there every week and not just one race," Biffle said. "On the flip side of the coin, you're not going to just fall into the top five at Homestead. You're going to have to be in the top 15, have to be in the top 10, however the proposal is how it shakes down. It still will have the best cars competing for the title. It's still a fairly wild idea — as far as a Super Bowl or a playoff — one team wins just one event. That could be pretty interesting.
"I don't know about the point format, but if they want to go back to 2005 and implement it, I'll be great with it because I'd be the champion."

Biffle says there are several proposals floating around. He doesn't believe that any idea "has been refined." He has heard about a points system that would be exclusive to the drivers in the Chase so if one driver had a catastrophic failure, the competitor wouldn't be "out of it or dramatically off" but no additional points for wins or how the points at the end of the regular season would be shuffled.
Certainly, TV viewership has changed since the first NASCAR race (the Daytona 500) was televised in 1979. Biffle, 39, says there have been suggestions of "How do we ramp up the excitement a little bit?" The former Truck and Nationwide series champ isn't opposed to change as long as it is beneficial to the sport.
"Let's face it, over the last five years or seven years, the reality-based TV shows of everything we see on TV from starting out with 'Survivor,' to this, to that, to that — people want to see dramatized, real-life things play out," Biffle said. "We're hungry for that — 'Bachelor,' 'Bachelorette' — all this drama, all this 'what's going to happen next?' You have to make it exciting and interesting. It has to be. That's part of it. People don't want to see the same old thing. People don't like to see change, but then when you do change it's pretty good."
Other hot topics include:
New eyes in the sky for Kyle Busch
Eddie D'Hondt was spotting for Kyle Busch at Indianapolis Motor Speedway on Friday.
If the name sounds familiar, D'Hondt was the former general manager for Yates Racing and runs two NASCAR Nationwide Series cars under the D'Hondt Humprey Motorsports banner.
For the last four years, D'Hondt has been the eyes in the sky for Bobby Labonte, but he humbly admitted, "Who would pass up an opportunity like this?"
"I know what I can do, I just need to prove that to Kyle," D'Hondt said. "I'd like it to be a long-time deal, but I know I'm here on a trial basis."
Steve Barkdoll, team manager for Phoenix Racing, spotted for Labonte on Friday. Calls to Jeff Dickerson, Busch's former spotter, were not immediately returned.
---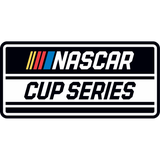 Get more from NASCAR Cup Series
Follow your favorites to get information about games, news and more
---