NASCAR Cup Series
NASCAR Cup Series
More testing means better racing
Published
Jun. 12, 2012 1:00 a.m. ET

I actually support NASCAR on this whole pit-road, speeding-penalty issue. I know that when you have a record amount of pit-road speeding penalties — 22 on Sunday, to be exact — it raises a bunch of eyebrows. It especially raises a bunch of eyebrows when it's the veterans with last names like Johnson, Busch and Gordon being busted.
I think drivers, crew chiefs and teams made some costly assumptions. I have heard that many assumed the scoring loops on pit road were in the same spots from last year, but they weren't. The segments were a little different in lengths.
The reality is, NASCAR provides each team with a map, but evidently many of them didn't pay attention to what was on the map. Could we have this same issue Sunday at Michigan, which also is a newly repaved track? We sure could, but I would bet Pocono's record-setting penalty pace has gotten every single driver and crew chief's attention.
Remember that the pit-road speed at Pocono was 55 mph. Now add into that, that NASCAR gives these teams a pad of 5 mph, and we know every driver will push that to the limit. For the drivers who got busted Sunday on pit road for speeding, that meant they were going over 60 mph.
Your first-, second- and third-place finishers — Joey Logano, Mark Martin and Tony Stewart — made it through the whole race and didn't get a speeding penalty, so it proved it could be done. Sorry, but I didn't drink the NASCAR Kool-Aid — I just don't think there is a real issue here.
You can't give the teams a map showing the timing lines on pit road and then be blamed if they didn't pay attention to them. Let's face it, when we come back here in a few weeks, NASCAR has the right to change the scoring loops again. It's the teams that have the responsibility of paying attention if they do.
Everyone has been asking me what to expect this weekend at Michigan and its repaving job. Honestly, in talking to a lot of teams and drivers, they were more concerned about Pocono than Michigan. The concern is based around the fact that Pocono simply doesn't have the amount of banking that Michigan does.
It doesn't matter if it would be the old surface or the new one, Michigan is a more forgiving track. It's going to be more conducive to racing, giving the drivers more grooves to run. When you come to Michigan, you never expect to see cars simply run around the bottom of the racetrack. It's big and wide and gives drivers more options.
Being allowed to test for a day and a half at Pocono not only helped the teams get ready for last Sunday's race, but also helped them gather data for down the road in a few weeks, when we are racing at Indianapolis.
This week the teams get a full day of testing on Thursday before the weekend of racing kicks off. I think it will just make all the teams better. Then, when all the teams are better, the racing will be better come Sunday. Remember, other than Goodyear and NASCAR picking teams for various tire tests at different tracks, these teams don't have the luxury of testing on the tracks we race on.
I just think Thursday is a huge benefit for the teams as well as our sport and we will see the benefit of that play out Sunday. I know that NASCAR is giving serious consideration to loosening the reins and allowing more testing for 2013. My vote would be to allow the teams to come to the track, like we are doing this week, on Thursday, and allow them to test all day until dark.
Teams travel in on Thursday anyways, so the cost factor isn't that much greater. I am a big believer in letting guys test on the actual track they are going to race on. I maintain it makes the racing better. It also will keep them from going all over the country to non-sanctioned NASCAR tracks.
That does cost a lot of money, so why not let them still travel on Thursday, roll into the track about 10 a.m. or 11 a.m. and start testing that day? You can try anything you want on your car until dark. Then come Friday, it's back to the usual structured race weekend schedule. I just don't see the downside.
 
---
---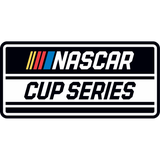 Get more from NASCAR Cup Series
Follow your favorites to get information about games, news and more
---