NASCAR Cup Series
NASCAR Cup Series
Expect more Pocono-style fireworks as Chase nears
Published
Jun. 8, 2010 1:00 a.m. ET

I have to be honest - I really wasn't surprised to see what happened at the end of the race Sunday up in Pocono. We've seen that type of excitement pretty much at the end of most of the races this year. So why should it be any different at Pocono Raceway?
All year long, with the late cautions and the double-file restarts, these drivers have had a chance to go at it and showcase their talents. So I am not surprised at the outcome. It doesn't matter who you are on the track, either. It doesn't matter if you are teammates, friends or bitter rivals when they drop that green flag with 10 or so laps to go. It becomes every man for himself then.
Today, drivers have to take more chances and get it while they can. In addition to that having an impact on a win, it also has an impact on the points. Maybe that's what we lose sight of. When we get down to these late-race cautions with double-file restarts with 10 laps or less to go, it basically turns into a brawl with a 3,400-pound race car. The thing I love is we are seeing guys man up and make an effort, because it does matter. I think it's great for the sport. I think these guys need to be applauded.
A lot of the talk this week is the post-race issue between Joey Logano and Kevin Harvick. Personally, I wouldn't change a thing. Joey did what he thought was right. I think the overhead replay was pretty clear that Kevin didn't do anything wrong. In the same breath, Joey has been pushed around a few times and probably felt enough was enough. I loved seeing the passion and fire from Joey.
I will caution the young man that he crossed the line bringing Kevin's wife into the picture, though. So this could become interesting as we move forward. It may not be over between these two, but honestly, you can say that about a lot other drivers who have hard feelings toward each other.
As we head toward the Chase for the Sprint Cup, drivers that are still mathematically in contention for the championship-determining field are going to get even more intense and have a lot shorter fuse. The clock is running down, and each position is so valuable. It's unrealistic to get to Richmond and anticipate five or six cars falling out to allow a team to make the Chase.
So my point is, drivers are going to have to fight and scratch for every position they can get in the points now.
---
---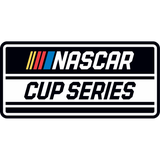 Get more from NASCAR Cup Series
Follow your favorites to get information about games, news and more
---