Busch's move crossed unknown line
BY foxsports • November 7, 2011
"Where's Kyle Busch?" a sign on a tailgate read outside of Texas Motor Speedway.
The question continued inside the track as one mother explained to her young son why the driver with the M&Ms' on his car would not be racing on Sunday.
"Well, Kyle did something bad so now he's in time out," she said in terms that the child could understand.
Busch intentionally wrecked Ron Hornaday Jr. in retaliation for a bump during Friday night's Camping World Truck Series race. Both crashed and Busch was later parked for the ensuing Nationwide and Sprint Cup races at the track.
Now, fans of all ages try to ascertain NASCAR's reasoning behind Busch being benched.
Was it because Busch, who was driving his own Truck in the race, exacted his revenge under caution? Was it because he dumped Hornaday in a race where there were championship implications for the driver of the No. 33 Silverado? Was it because of Busch's extended history with Hornaday's Truck team owner Kevin Harvick -- a driver with a petulant past as well -- and other competitors?
Or did NASCAR just succumb to the crush of the anti-Kyle sentiment of social media?
NASCAR president Mike Helton believes that competitors "understand the difference between being responsible and crossing the line."
But fans and competitors alike want to know precisely where that line is.
Certainly, Carl Edwards' blatant execution of the chrome horn to Brad Keselowski at Atlanta Motor Speedway last year was every bit as calculated and dangerous. While NASCAR parked Edwards immediately after the incident for that race and placed him on probation for three races, four months later in the Nationwide Series, Edwards hooked Keselowski coming to the finish line at Gateway International Raceway and put his nemesis in peril again.
Edwards was penalized 60 points, received a $25,000 fine and both drivers were placed on probation for the remainder of the year. But Keselowski didn't see a "big difference in what happened last year and what happened yesterday."
The "difference" was the punishment. Edwards deferred comment on the Busch situation until he spoke with Helton.
Dale Rowan donned an M&M's jacket and a Dewalt cap as he sat in the stands on Sunday. Rowan has been a season ticketholder at Texas Motor Speedway since 1999. But he's been a fan of NASCAR since the days of Wide World of Sports, when race fans starved for action would rely on condensed versions of the events. For the past four decades as he's been following the sport, the 64-year-old from Skiatook, Okla., says NASCAR has lacked consistency in its officiating.
"I think Kyle did something wrong on the ractrack and there should be a penalty," Rowan said. "But it should be series to series. Why should Joe Gibbs be punished for something Kyle did outside of a Gibbs' ride? I taught school and you have to be consistent when disciplining students. You have to know what the penalty is going to be before you do the act.
"I really like Kyle's aggressiveness. I like how he brings excitement to the track. I admire Matt Kenseth and was a Cale Yarborough fan before that. But last week, when my guy Matt took out Brian Vickers intentionally -- he just punted him out of the way and nothing. Yes, what Kyle did was under caution. And Kyle has done some stupid stuff, but he has more talent than most of the drivers and you miss not seeing him race."
No one missed racing more than Busch did on Sunday. While he showed little remorse on Friday night after wrecking Hornaday, his tune changed on Saturday when he released a carefully crafted note apologizing to the fans, his sponsors, Joe Gibbs Racing, Kyle Busch Motorsports and Kevin Harvick, Inc.
On Sunday, M&M's U.S.A. followed up with this Facebook post:
My boss asked me to share this: The recent actions by Kyle Busch are not consistent with the values of M&M's and we're very disappointed. Like you, we hold those who represent our brand to a higher standard and we have expressed our concerns directly to Joe Gibbs Racing.
As of Monday morning, there were nearly 2,000 replies to the self-admitted "polarizing" driver. And accordingly, Mars, the parent company of M&M's, will have to take public opinion into consideration, as will Joe Gibbs Racing. The loss of an eight-figure sponsor could be detrimental to the future of JGR.
Although Busch has shown some contrition, whether he races at Phoenix International Raceway this weekend and in the season finale will be up to NASCAR and/or Joe Gibbs.
NASCAR upped the penalty ante Monday with a $50,000 fine and probation until Dec. 31, but did not continue to park its most prolific winner of the "boys have at it" era. However, given the lack of fireworks on the racetrack on Sunday, NASCAR's message to Busch resonated with his fellow competitors.
NASCAR made good its threat of stepping in according to the "we'll know it when we see it'" sentiment as Helton echoed on Saturday when Busch's initial punishment came down. It was clear that the sanctioning body felt that Busch crossed that line, but until there are clear-cut penalties established in NASCAR for dirty driving, questions of consistency will still resonate both in the garage and in the grandstands.
---
---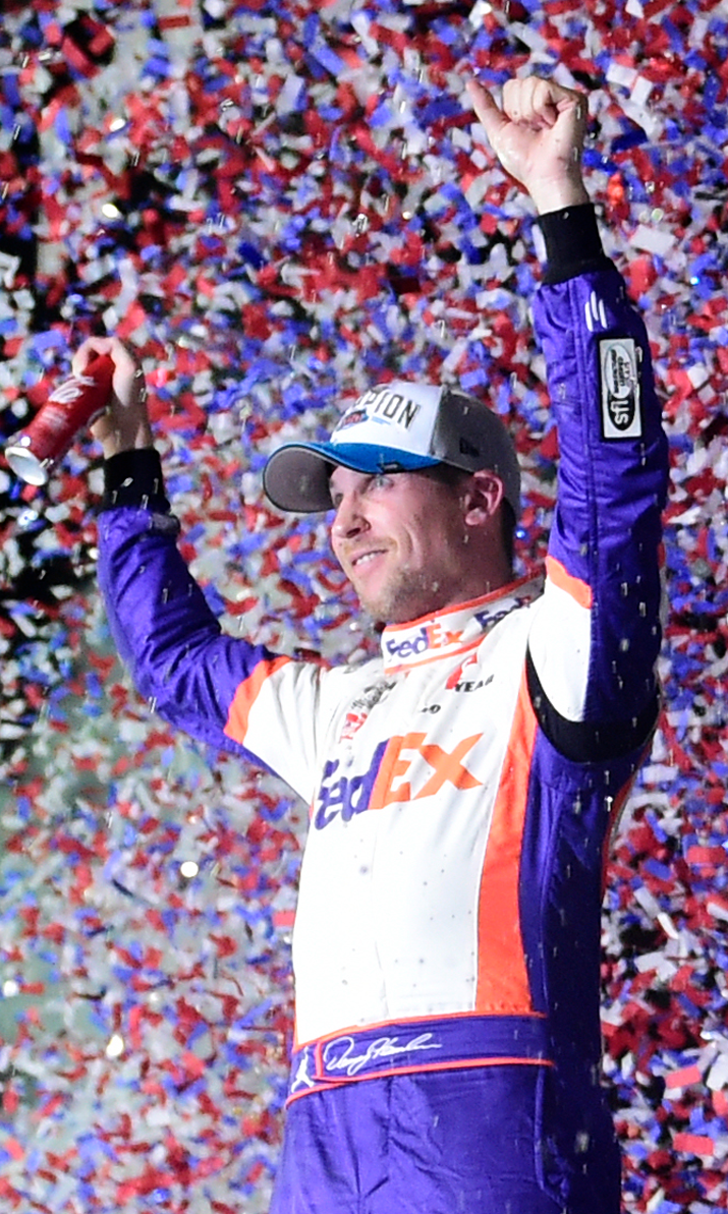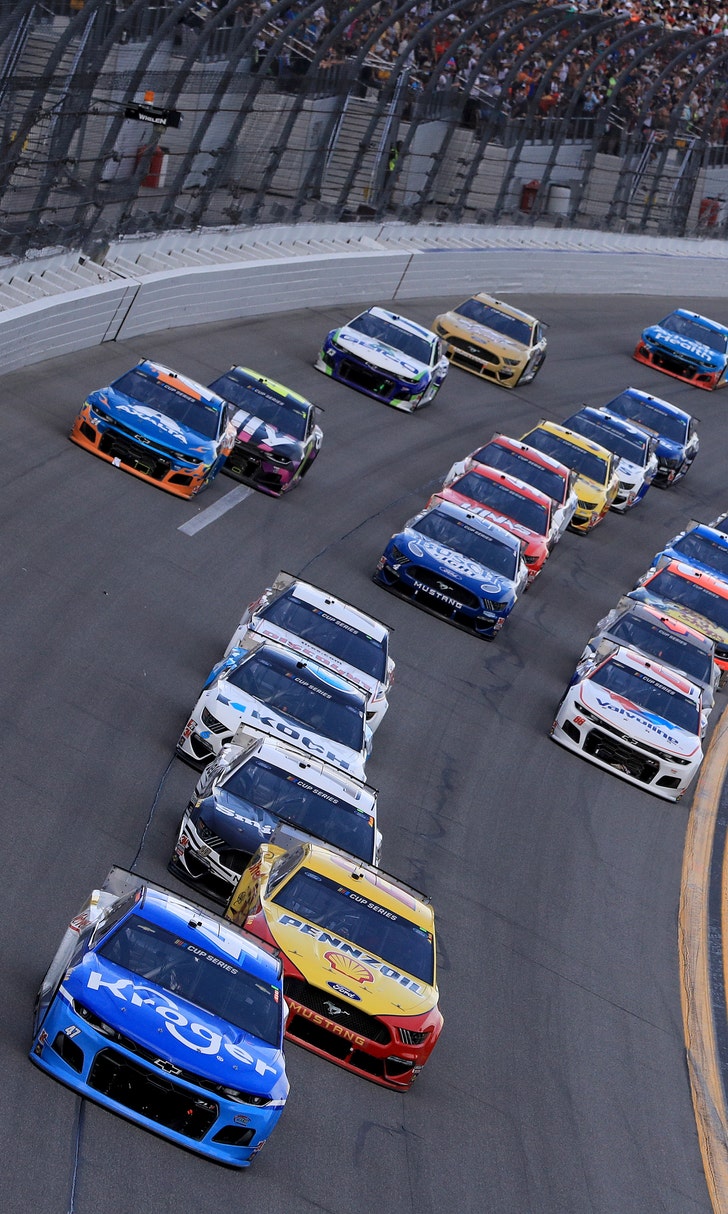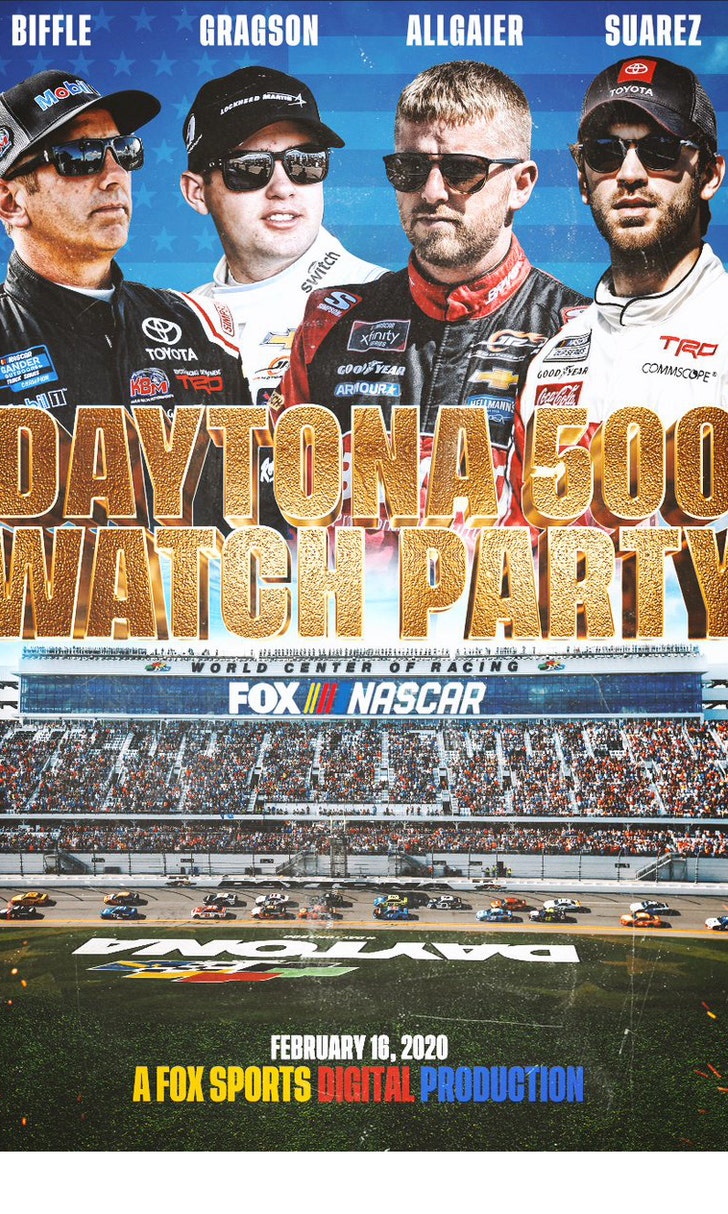 The Daytona 500 Watch Party!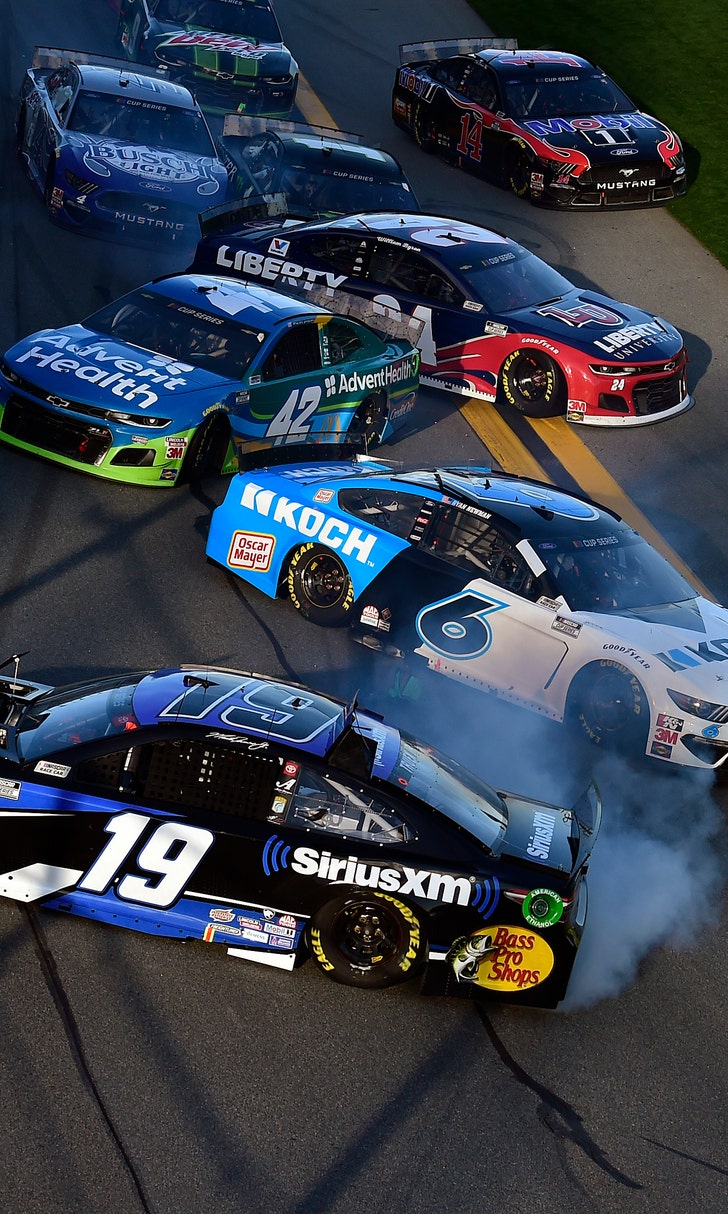 The Numbers Game At Daytona