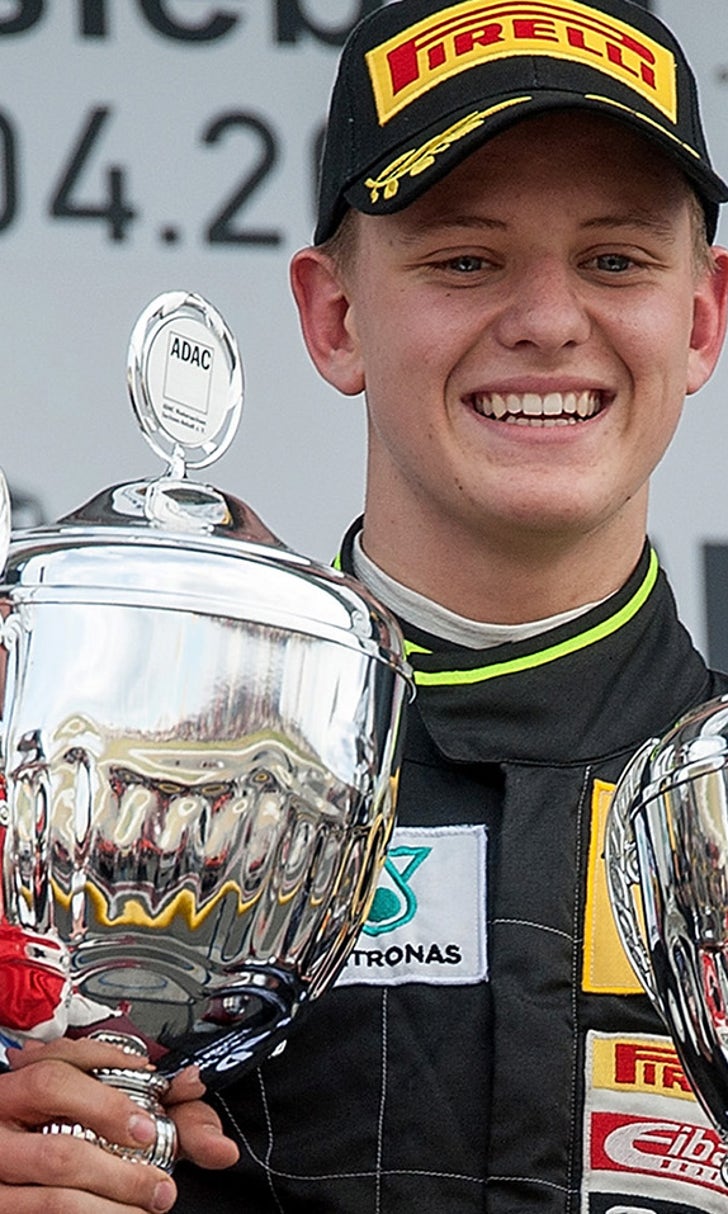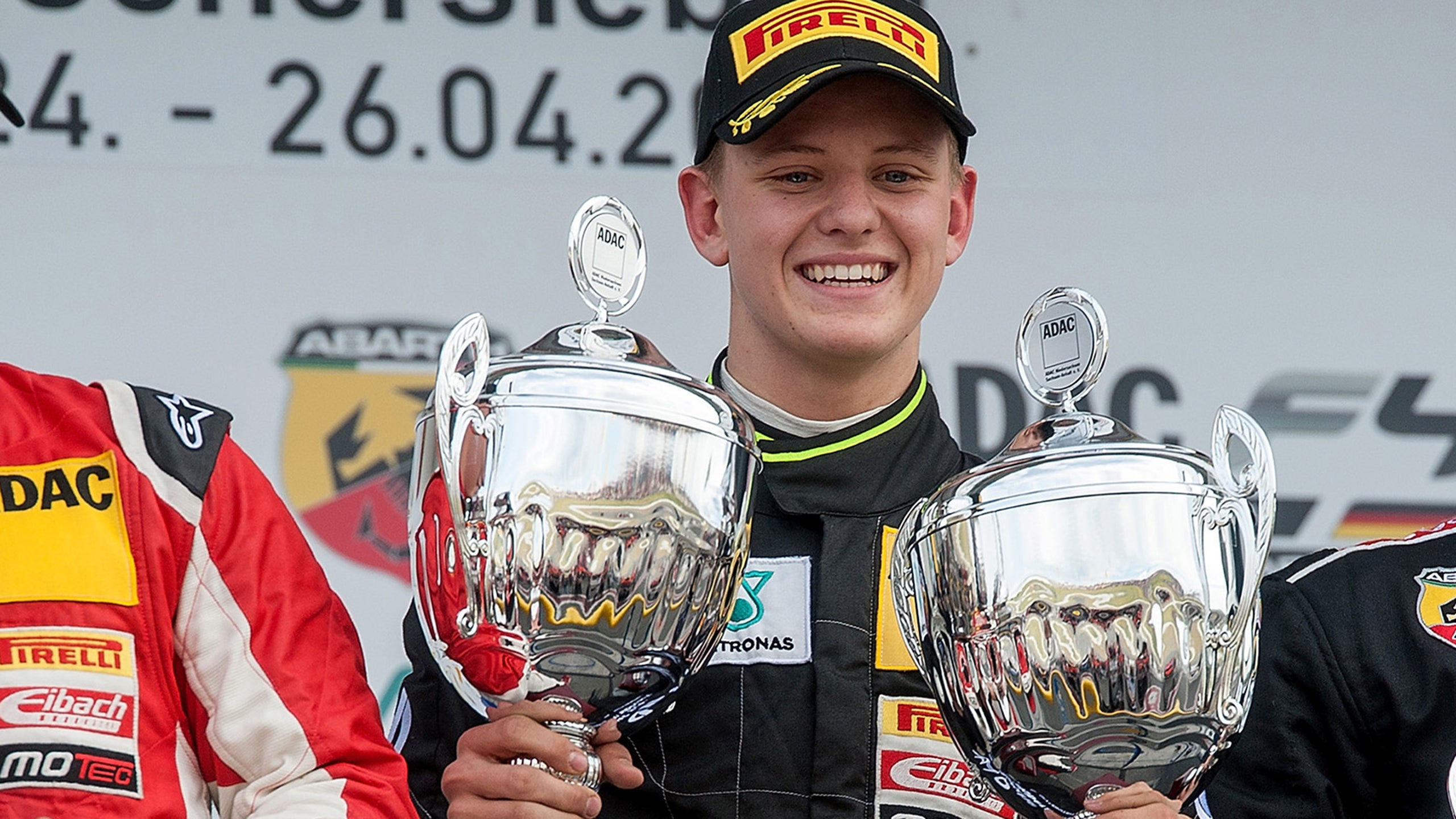 Mick Schumacher places 10th in Formula 4 season, could move to F3
BY foxsports • October 8, 2015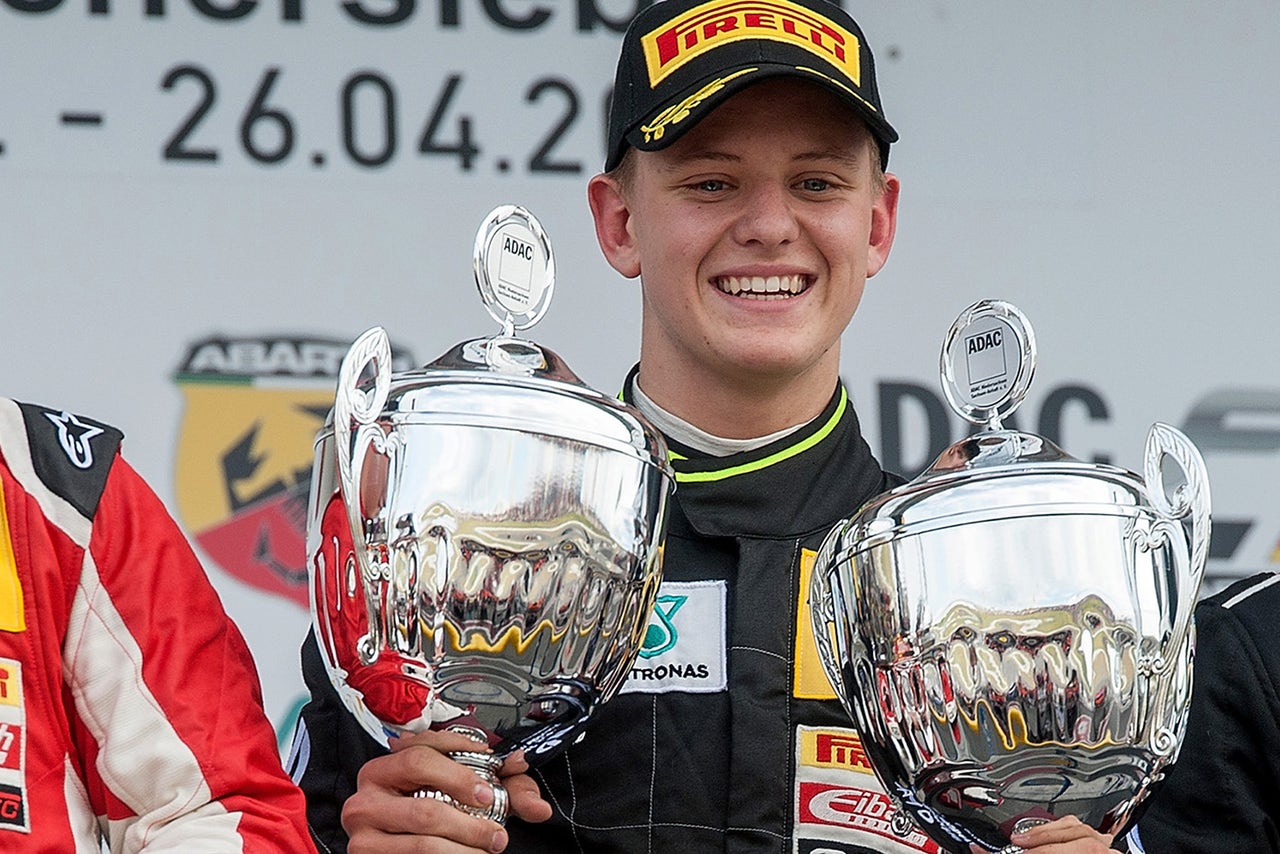 The immediate leap from Formula 4 to Formula 3 for F1 legend Michael Schumacher's son is not being ruled out.
Sixteen-year-old Mick, having graduated to single seaters this year, has just finished his first F4 season - the ADAC German series - in 10th place overall.
"He has become a strong guy in the field," said his team boss Frits van Amersfoort, who was also in charge last year when Max Verstappen made his meteoric leap from F3 to Formula One stardom.
Now, Schumacher Jr. is being tipped for the move to the super-competitive F3 next year, but his mother Corinna declined to comment when asked by the German newspaper Welt.
Van Amersfoort, meanwhile, says no decision has been made, and there is no rush for now as the registration period for 2016 does not even begin until November.
"His victory in the beginning was lucky," he said, "then it was a little downhill and uphill but it was a normal development for a 16-year-old.
"He's made huge strides," van Amersfoort told the German broadcaster Sport1.
Schumacher's manager, Sabine Kehm, commented: "I am very pleased with how the season went.
"The learning curve was very steep but for his athletic and personal development, it was a good year. Now we will look calmly at how things will continue."
Click HERE for more F1 news and features
---