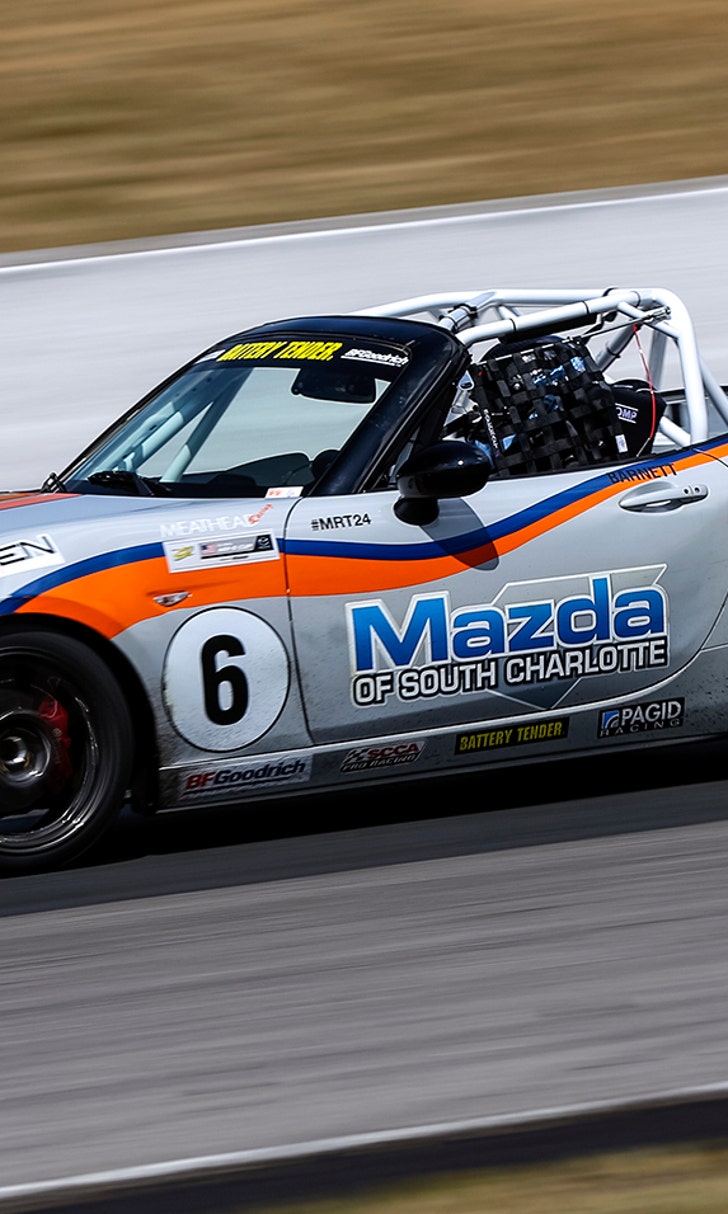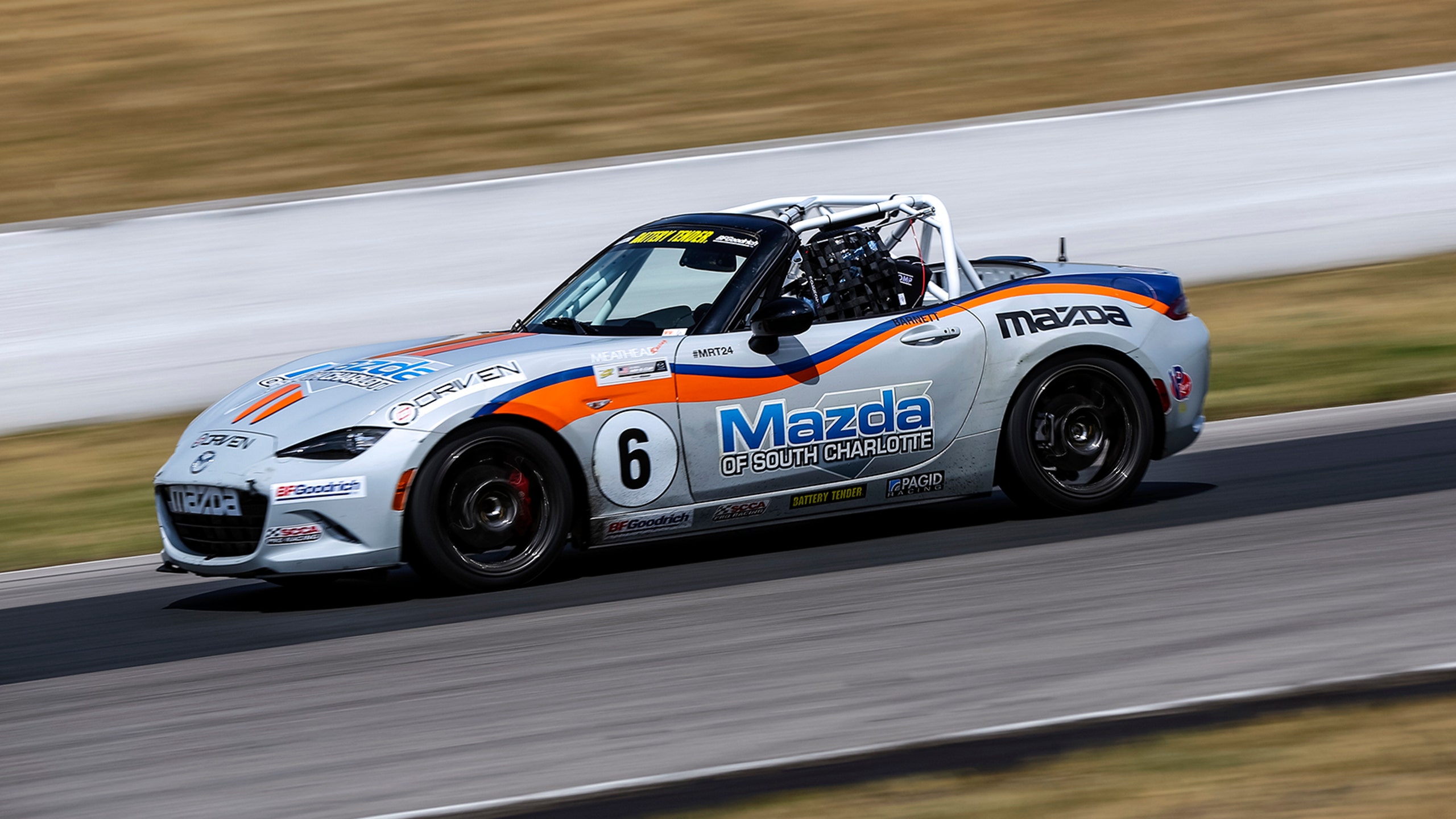 Just two stops remain as the MX-5 Cup rolls into VIR
BY foxsports • August 25, 2016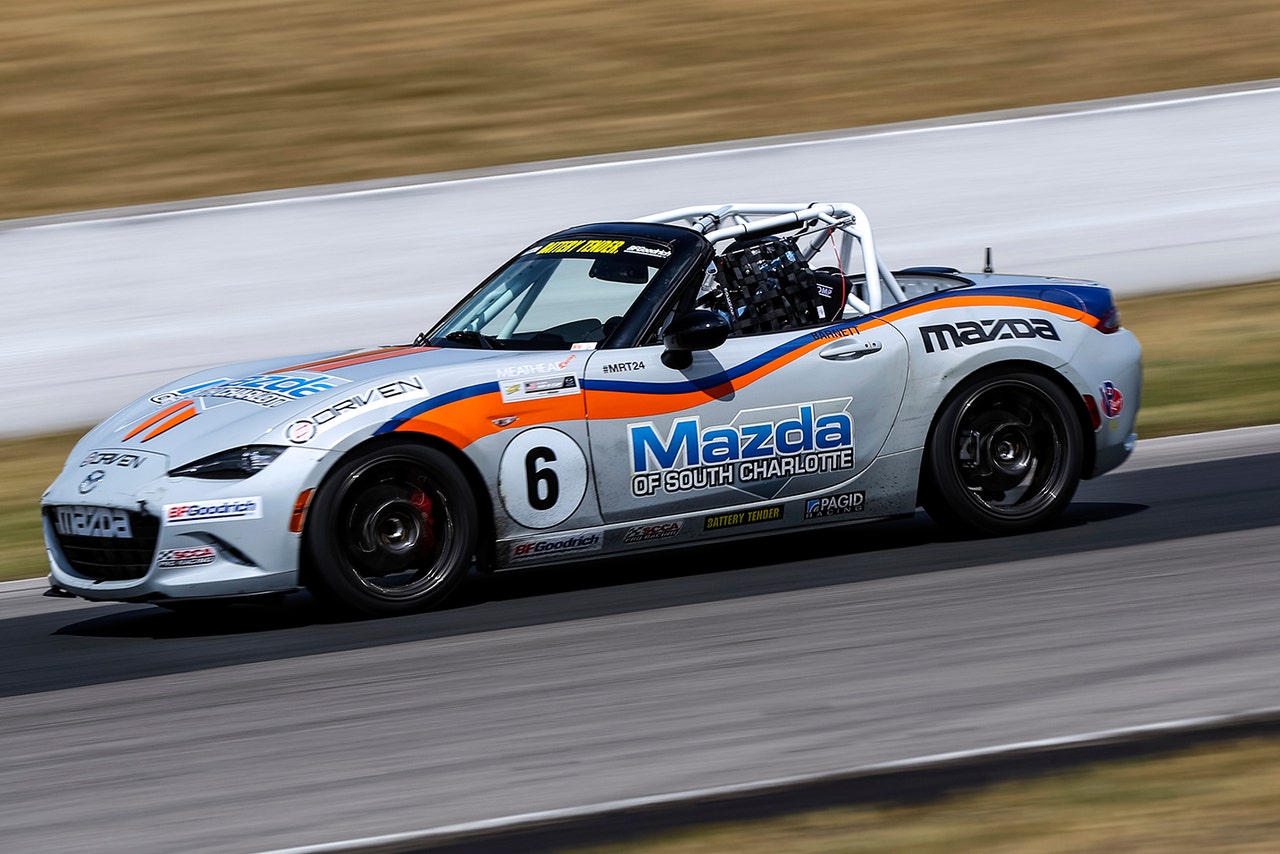 The Battery Tender Mazda Global MX-5 Cup rolls into Virginia International Raceway in Alton, Virginia, this weekend, for the penultimate stop on the 2016 schedule.
Sick Sideways Racing driver Nathanial Sparks leads the points with just four races left to go - two at VIR and two at Road Atlanta - but there are plenty of stories to be told throughout the rest of the field.
For "rock and roll racer" Sam Barnett, this race serves as a home race, with the Virginia Tech alumnus just a couple of hours away from his former university.
Barnett began racing in 2007, and has even had a taste of the competition in the IMSA Continental Tire Sportscar Challenge.
Yet Barnett would not have become a full-season driver in the 2016 Mazda Global MX-5 Cup if it wasn't for his love of music.
In 2015, Barnett skipped a race at Road Atlanta to attend back-to-back concerts by The Offspring.
There, Barnett was able to get in contact with the band's lead singer, Dexter Holland. A month later, Barnett raced to victory at the Charlotte Motor Speedway in North Carolina with the band's latest single, "Coming For You," featured on the hood on his Spec Miata. The band shared his victory to its Facebook page.
In March 2016, Barnett was purchasing a 2016 MX-5 when his story of success attracted the attention of some of the individuals working at the dealership. Just 13 days before the start of the 2016 Battery Tender Mazda Global MX-5 Cup season, Barnett secured a ride with the dealership as part of their marketing program, and he has made every race since.
"I get to do what I love in a series that's exciting, competitive and provides the best value all around" says Barnett. "I'm pretty lucky and I can't wait to get back on the track."
Barnett, racing for MEATHEAD Racing, sits 26th in the points rolling into this weekend's event.
Race 1 will take place at 6:15 p.m. ET on Saturday, with Race 2 following at 8:45 a.m. ET Sunday morning. Watch LIVE coverage at www.MazdaLive.com and follow @globalmx5cup on Twitter for updates.
---