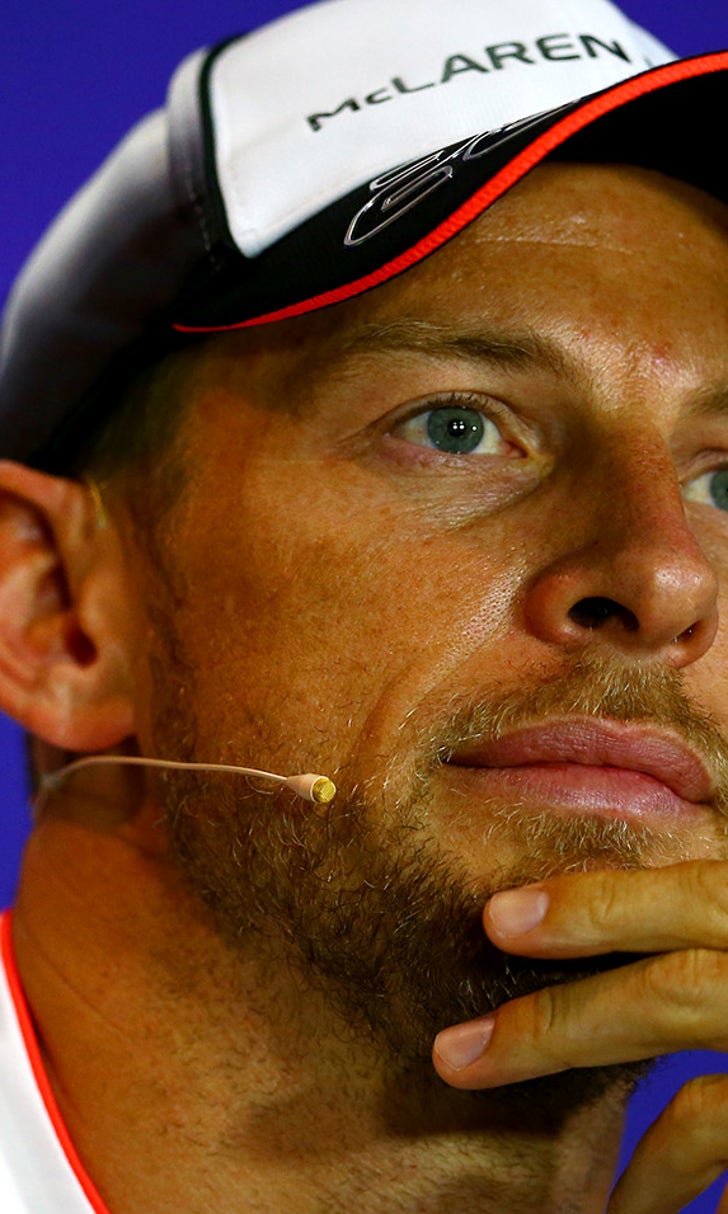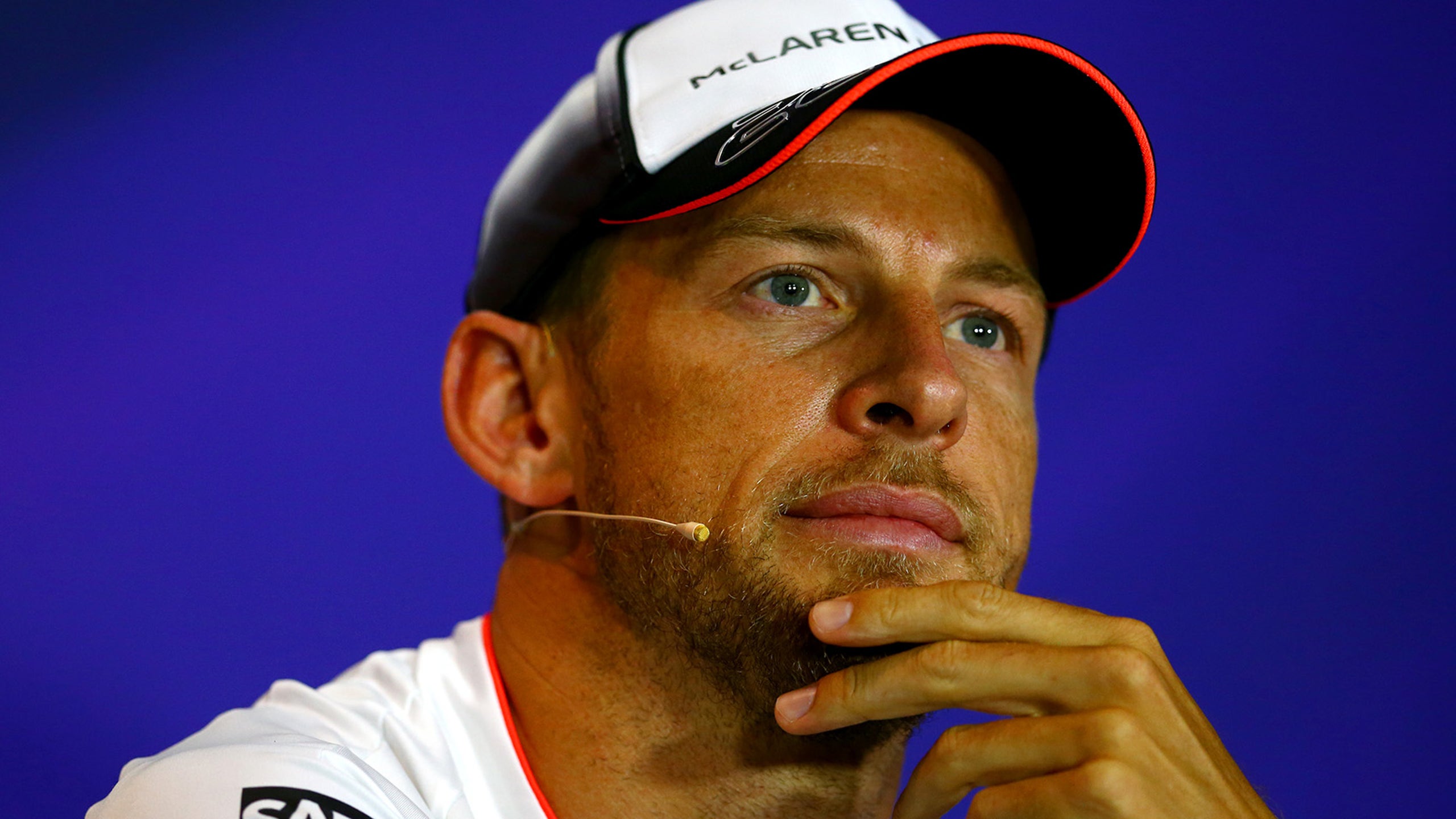 Jenson Button will not race F1 in 2017
BY foxsports • September 3, 2016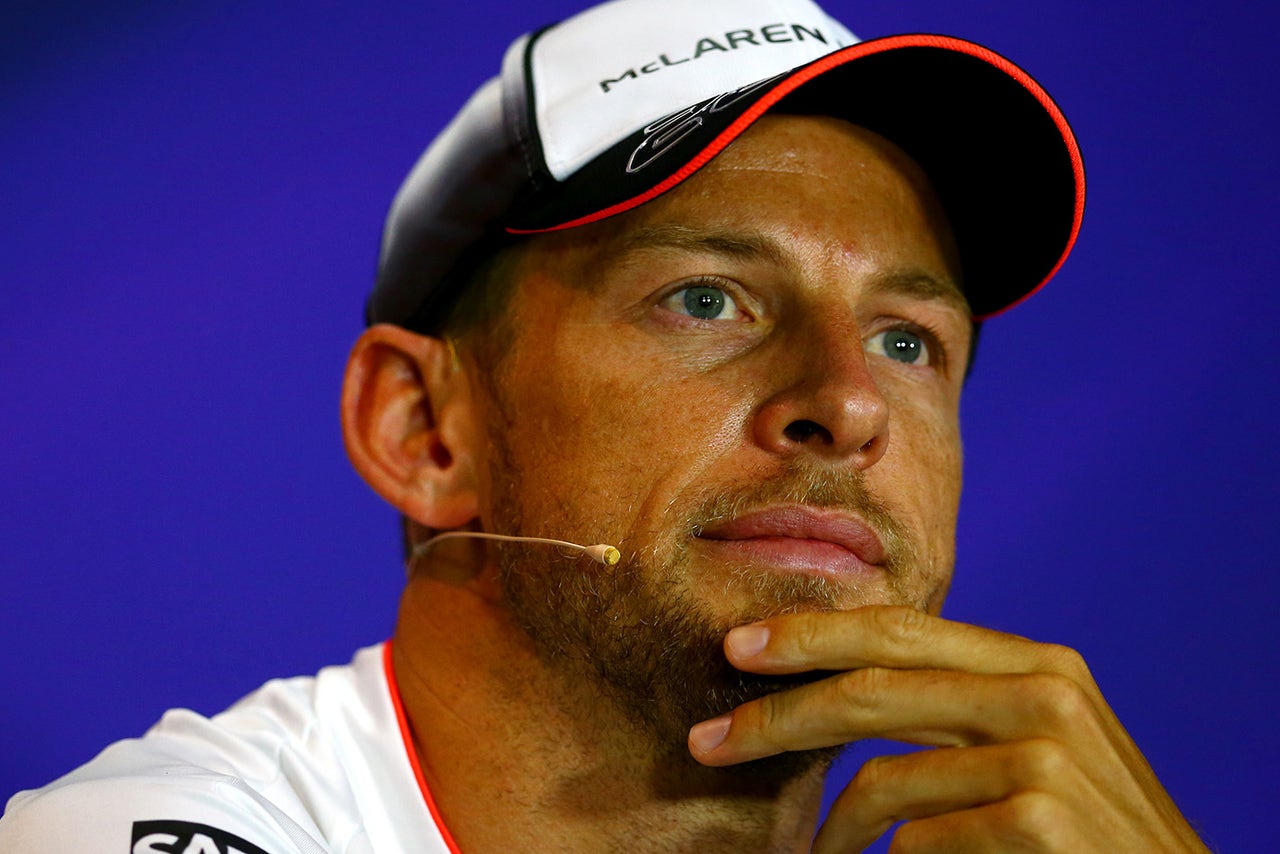 McLaren-Honda driver Jenson Button will not be racing in F1 in 2017.
The Brit will be an ambassador and reserve driver for McLaren during the 2017 season while Fernando Alonso and Stoffel Vandoorne will race for the team.
Button has the option to race again in 2018, and emphasizes that he is "definitely not retiring."
At age 36, Button is in his 17th year of Formula One. He has 15 race wins to his name and won the World Championship in 2009. His last win, however, came all the way back at the Brazilian GP in 2012. His best finish in 2016 has been sixth at the Austrian GP, as the team continues to make up ground following its switch back to Honda power.
"As a race driver for our team these past seven seasons, he's been superb, both on and off the track," said McLaren boss Ron Dennis. "And, as we're seeing this season, he remains superb - not only fast and fit but also experienced and expert. He'll start his 298th Grand Prix tomorrow; as such, he's the most experienced driver on the grid.
"Having extended his contract to include 2017 and 2018, he'll continue to be a senior, influential and committed member of the team, and will remain centrally involved in the development of our cars. He'll also be available to race for us if circumstances require it."
"I'm delighted that I'll be staying on as a key member of the McLaren-Honda team," said Button. "In fact I'm massively excited about my new role, which has come about as a result of a number of in-depth chats with Ron. Specifically, I'm looking forward to becoming even more deeply involved in the team's efforts to bring about the success we've all been striving to deliver.
"To be clear, I'm very definitely not retiring. I'm contracted for both 2017 and 2018, I intend to work hard on car-development, and I'm sure I'll get behind the wheel of the new car at some point."
The announcement was made Thursday, just two days after Williams driver Felipe Massa had announced his retirement from the sport.
---
---