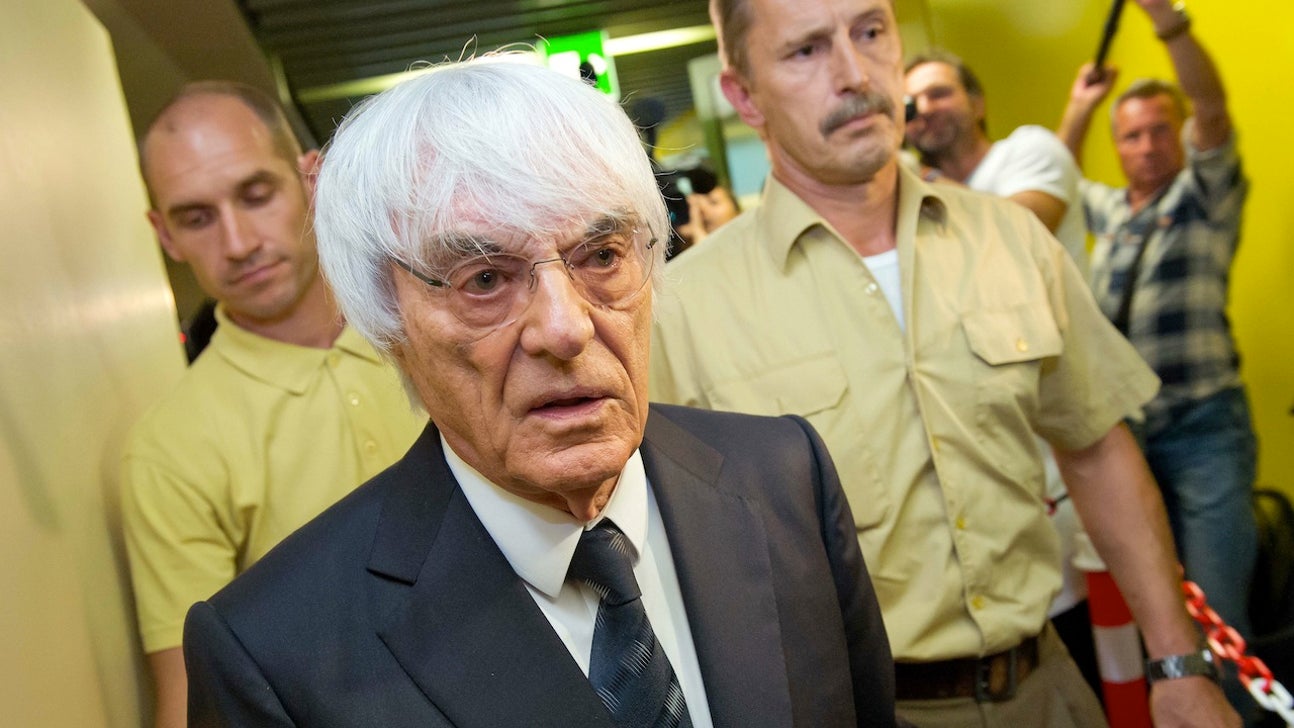 F1 supremo Ecclestone pays $100 million to end bribery case
Published
Aug. 5, 2014 10:44 a.m. ET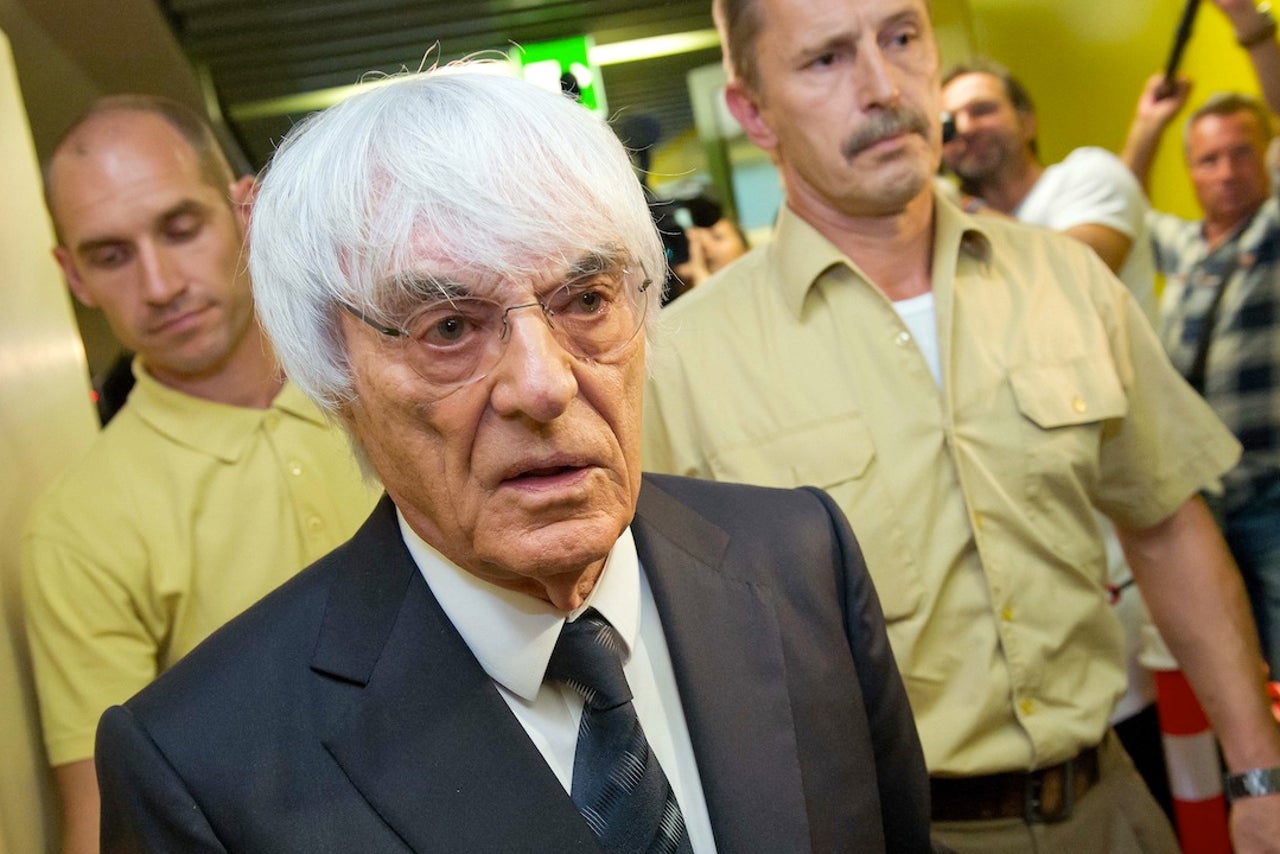 Bernie Ecclestone is free to concentrate on running Formula One after a German court dropped a bribery case against him Tuesday in exchange for a $100 million payment.
After hearing more than three months of evidence, the Munich state court cited significant doubts that Ecclestone could be convicted on charges of bribery and incitement to breach of trust as it approved an agreement between his lawyers and prosecutors and closed the trial.
The charges can carry a sentence of up to 10 years in prison, and a conviction would have threatened Ecclestone's grip on the global racing series. The 83-year-old Englishman has continued running F1 while spending two days a week in a Munich courtroom.
"Bye-bye," Ecclestone said to reporters as he left the court, adding that he was off "to take care of Formula One."
The charges involved a $44 million payment to German banker Gerhard Gribkowsky, who is serving an 8 1/2-year sentence for taking the money. Gribkowsky was convicted of corruption, tax evasion and breach of trust in a trial led by the same judge who heard Ecclestone's case, Peter Noll.
Ecclestone denied wrongdoing and said Gribkowsky, who was in charge of selling German bank BayernLB's 47 percent stake in F1 in 2005, blackmailed him.
After hearing evidence since late April, "the court did not consider a conviction overwhelmingly likely," court spokeswoman Andrea Titz said.
"There was no conclusion on guilt or innocence of the defendant," she said. "He is leaving this courtroom a free man."
Prosecutors alleged that the payment to Gribkowsky was meant to facilitate the sale of Munich-based bank Bayern LB's stake in F1 to a buyer of Ecclestone's liking. However, the court noted in Tuesday's decision that witness testimony suggested that the sale of the stake to CVC Capital Partners was "an unexpectedly profitable deal" for the bank.
Defense lawyer Sven Thomas welcomed the court's decision and said it showed that there would have been a "clear option of acquittal" had the trial continued, news agency dpa reported.
"I have the feeling he is relieved," Thomas said of Ecclestone, who has been in charge of F1 for 40 years.
The trial had been scheduled to last until at least mid-October.
The defense last week called for proceedings to be dropped, using a provision in German law that allows for prosecutors to drop a case in exchange for conditions such as a fine or community work, so long as the gravity of a possible offense is sufficiently small. The $100 million figure emerged from talks with prosecutors over recent days.
Such deals are common in Germany though they rarely involve anything near the amount Ecclestone will pay. The $100 million is believed to be a record for such a payment.
Most of the payment, $99 million, will go to the German state. The remaining $1 million will go to a German organization that helps terminally ill children. Ecclestone has a week to pay up.
A former German justice minister criticized the deal as it took shape ahead of Tuesday's decision, saying that the scale of it didn't fit with the spirit of the law.
"In my eyes, there should not be negotiations in this dimension with justice," Sabine Leutheusser-Schnarrenberger told Deutschlandfunk radio Monday. "It doesn't just leave a bad taste, it is really barefaced cheek."
Judge Noll defended the decision, stressing in court that the payment "is oriented to the financial situation of the defendant." He said Ecclestone had given assurances that the $100 million represented "an appreciable portion" of his wealth without overburdening him.
According to Forbes magazine, Ecclestone and his family are worth $4.2 billion. Noll, however, said after examining documents on his assets, that Ecclestone isn't a billionaire, dpa reported.
The court noted that Ecclestone went to Munich to face the charges "despite his advanced age, despite his poor health" and despite the fact that the lengthy, high-profile proceedings in a foreign language were "a significant strain for him," Titz said.
Prosecutor Christian Weiss said Tuesday that ending the trial was justified in view of the long proceedings, Ecclestone's age and other extenuating circumstances.
---