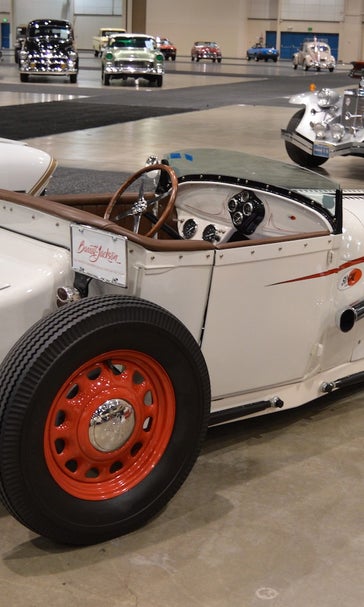 Classic Corvettes and rad customs highlight Super Saturday coverage at Barrett-Jackson
August 2, 2014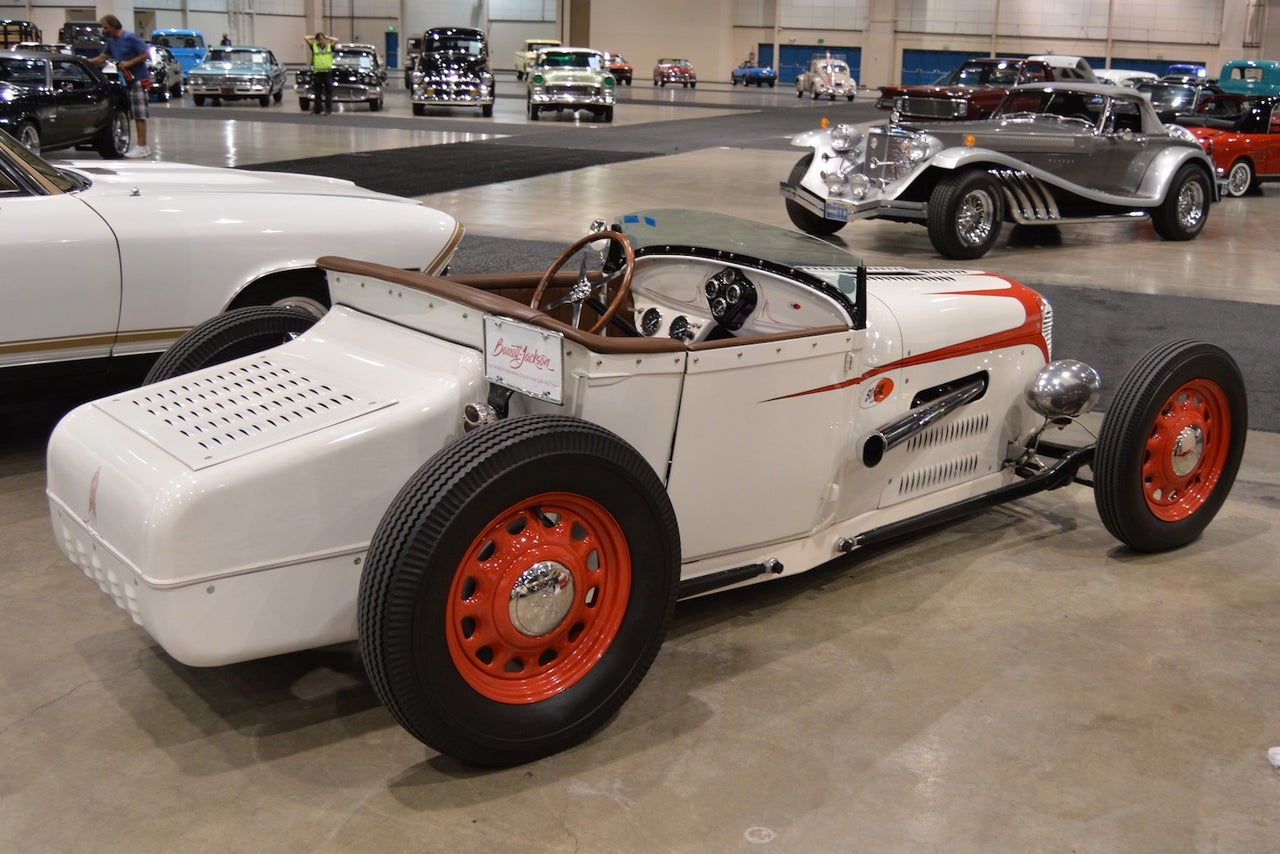 It's Super Saturday in Reno, the grand finale to the Second Annual Hot August Nights Auction presented by Barrett-Jackson.
The final night of Barrett-Jackson will be televised live on the National Geographic Channel from 2 p.m. to midnight ET and streamed live on www.foxfantasybid during the same hours. The show will wrap up with the awarding of the coveted Barrett-Jackson Cup and more than $100,000 in cash and prizes.
Three well-respcted judges have narrowed down the field of custom and vintage cars competing for the Barrett-Jackson Cup to five finalists, with the winner to be announced in the final hour of the telecast.
The winner car owner gets $30,000 in cash, a $15,000 General Motors crate engine, and more than $12,000 in tools, automotive transportation services and other assorted swag.
In the meantime, there will be plenty of action on the auction block. Because this is the final day of the auction, the quality of cars will be top-notch and the bidding should be fast and furious.
Some cars we have our eyes on for today:
LOT 675 – A very cool and unusual custom, this one is a 1928 Ford done up as an old-school lakester hot rod, with an all-steel and aluminum body. Powered by a small-block Chevy engine with an automatic transmission, it comes with a long list of custom touches evoking classic dry lakes racers of the 1940s and '50s. This one was featured in the June 2012 issue of Street Rodder magazine.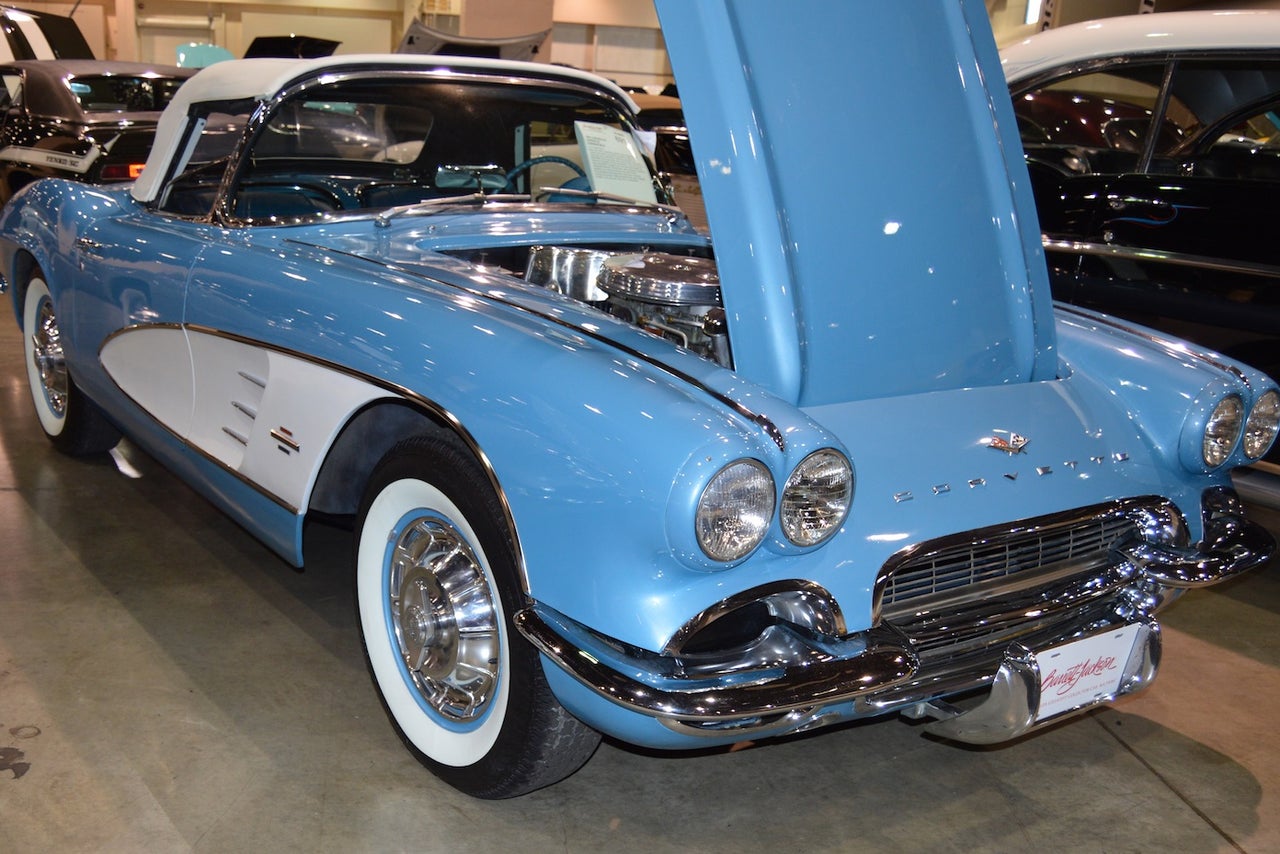 Lot 691 - This 1961 Corvette will cross the block on Saturday and is expected to bring big money.
LOT 691 – Corvettes are always a staple of Barrett-Jackson and Reno is no exception. There are 18 Corvettes on today's docket, and one of the nicest is this 1961 model finished in the very rare Jewel Blue paint. Equipped with dual four-barrel carburetors and the 283 cubic-inch, 245-horsepower engine, this one has lots of get up and go. A great throwback to the days of "Route 66."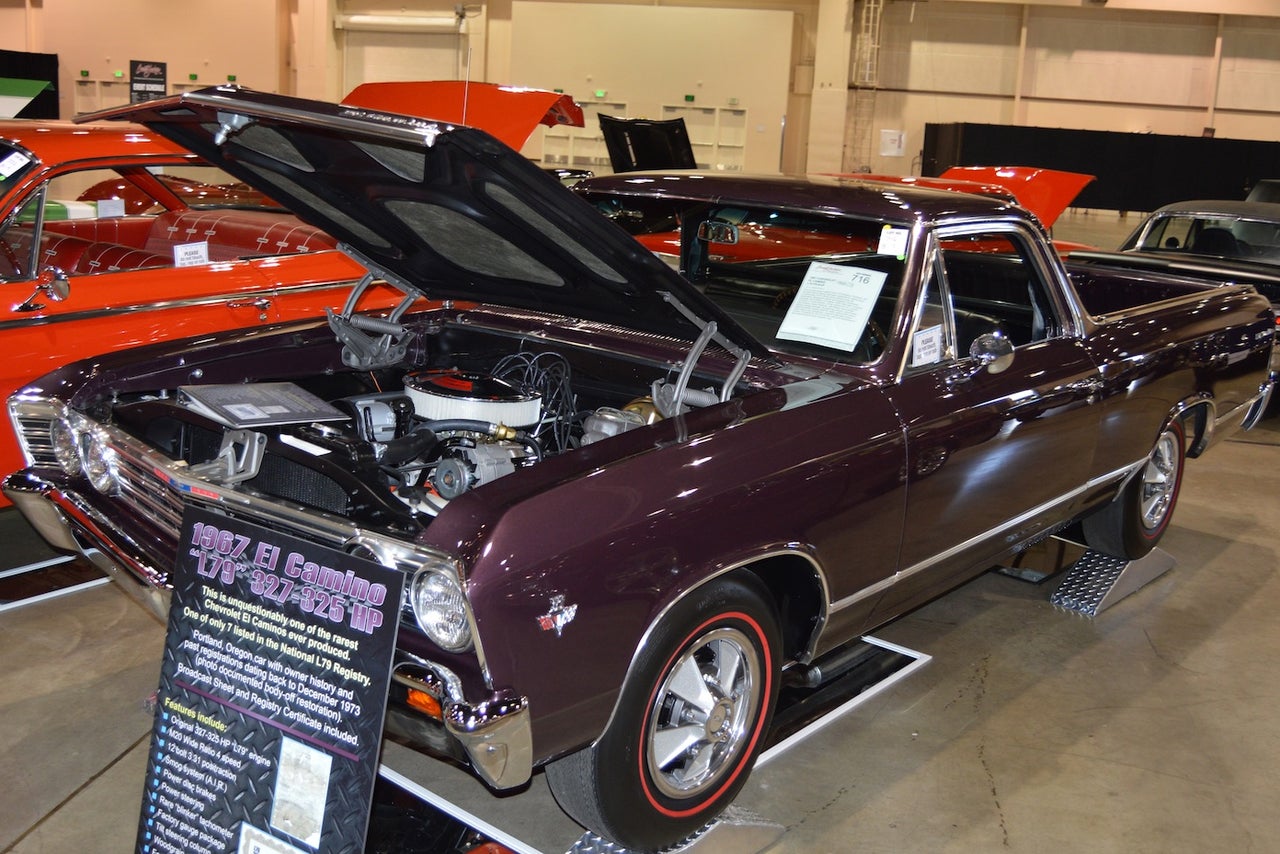 Lot 716 - It's not often you can come to Barrett-Jackson and pick up a rare El Camino.
LOT 716 – There are nine Chevrolet El Camino pickup trucks in this auction, but none like this one, a 1967 finished in the rare Royal Plum color and powered by Chevrolet's L79 327 cubic-inch, 325-horsepower engines. It is one of only seven such El Caminos listed in the L79 registry and has owner documentation dating back to December 1973. A beautiful and rare El Camino that surely will be prized by its new owner.
LOT 726 – During the halcyon days of the late 1960s muscle car craze, all the rules went out the window as automakers fought for supremacy on dragstrips across America. The 1969 Dodge Super Bee was designed to go fast and nothing else. The recipe was simple: stuff the 440 Six Pack big-block engine in a car and take out all superfluous weight: no hubcaps, no carpeting, not even any hinges on the hood. But by golly it worked and the Super Bee is one of the true icons of its era.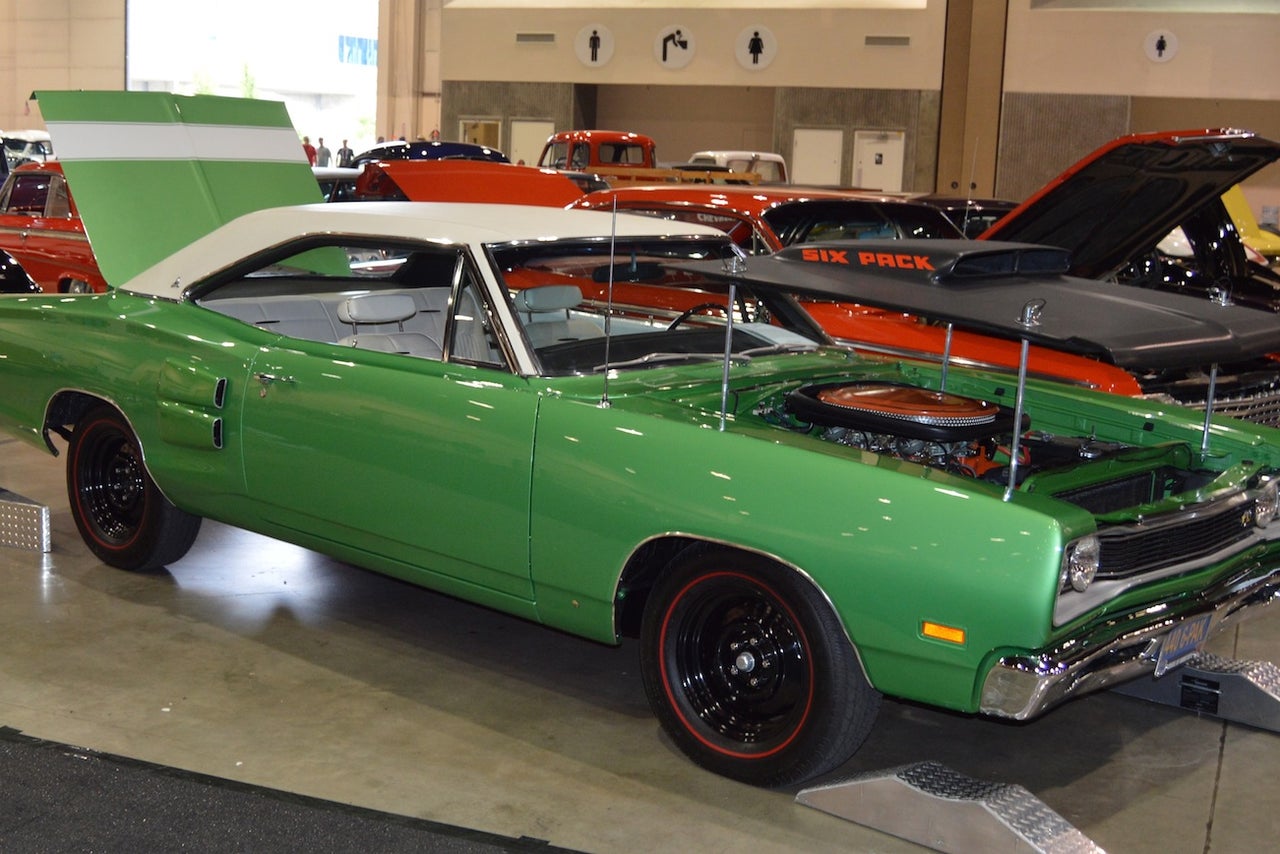 Lot 726 - This beautiful 1969 Dodge Super Bee has drawn huge crowds all weekend long.
LOT 728 – With Hot August Nights in town, if you want to bring a custom to Barrett-Jackson, it better be something special and this 1933 Ford Custom two-door coupe is simply sensational. A wonderful build, it is as nice inside as it is on the outside, and with the bright yellow paint it stands out in a crowd in a big way. A great custom that has been extremely well constructed.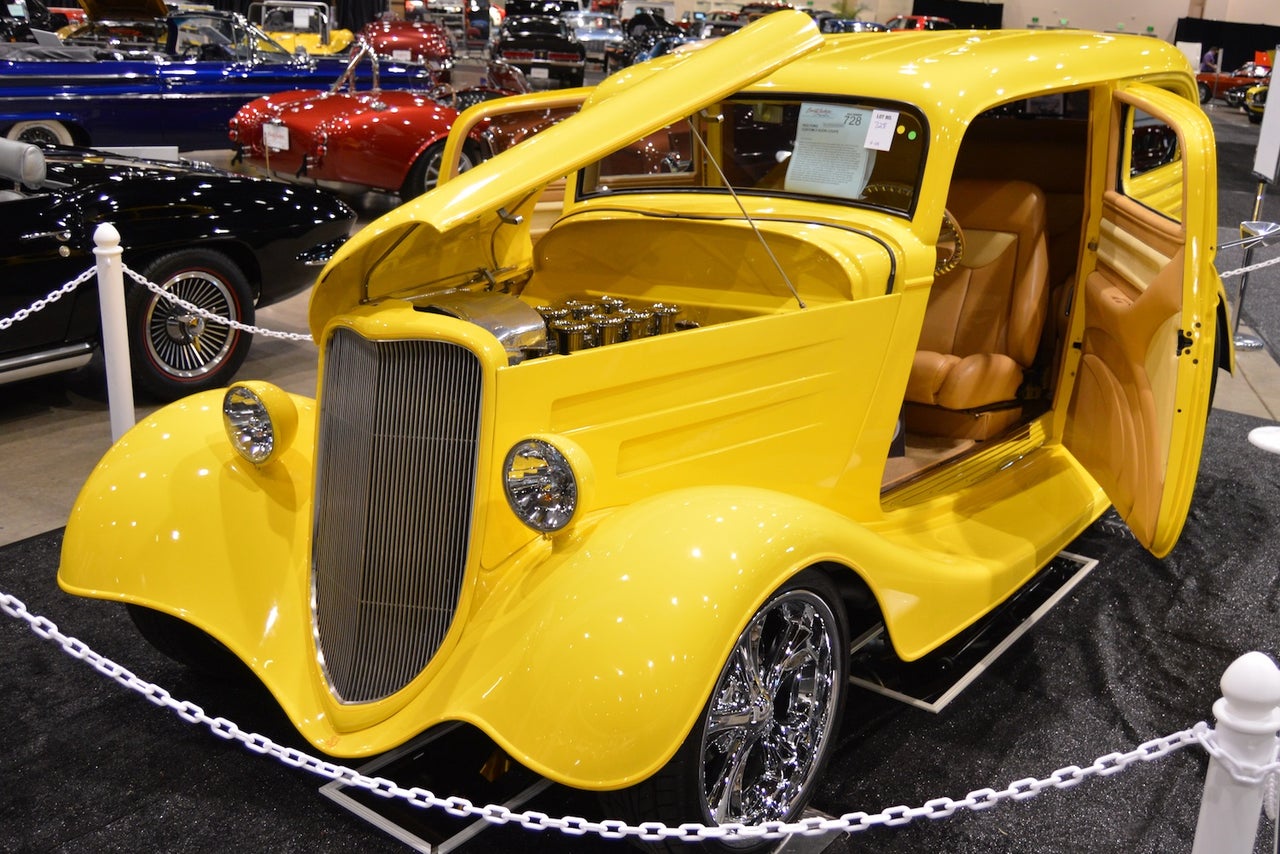 Lot 728 - You want a rad custom? Then this 1933 Ford Custom two-door coupe is just for you.
---