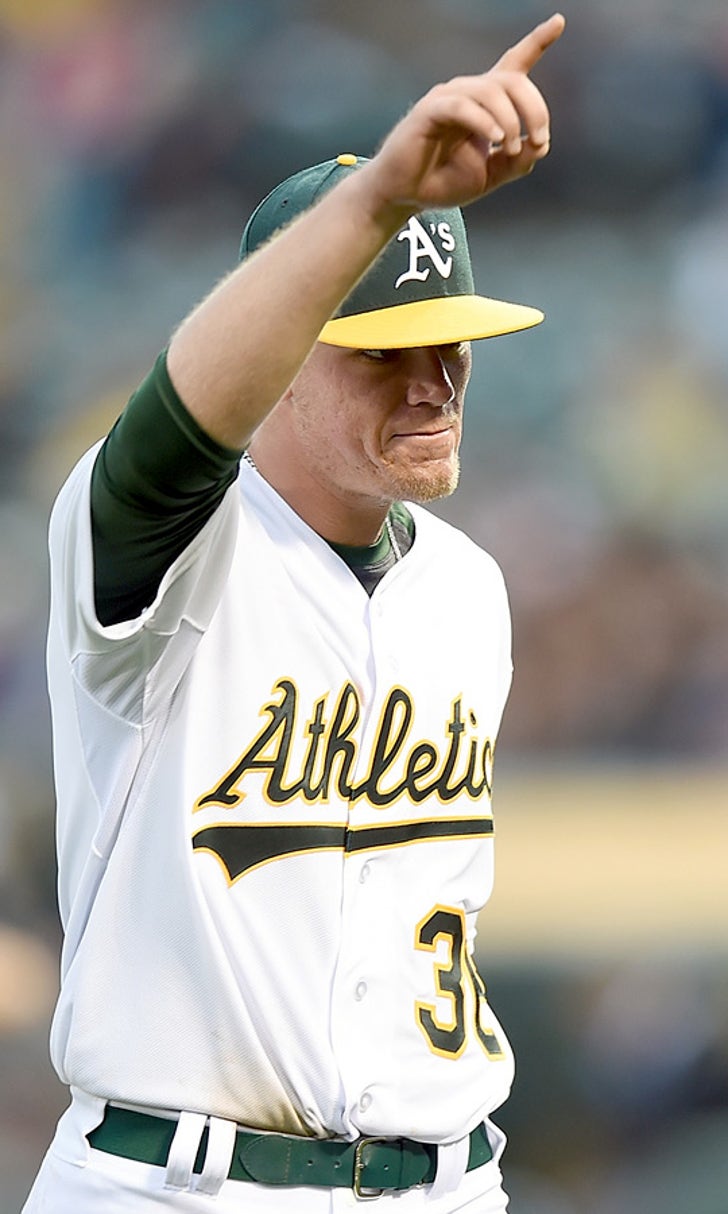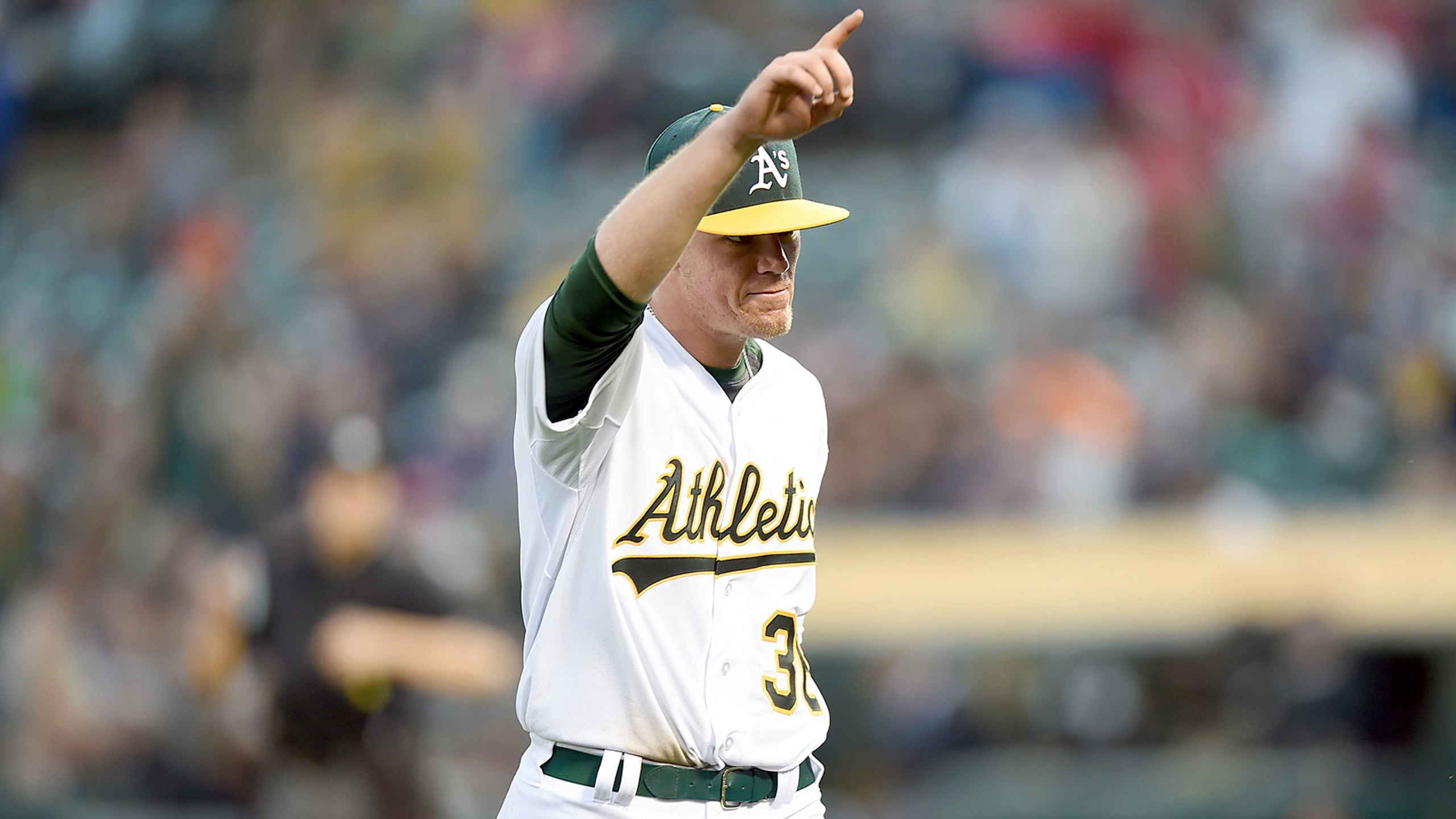 Brooks' A's debut impresses just about everyone - family included
BY foxsports • August 2, 2015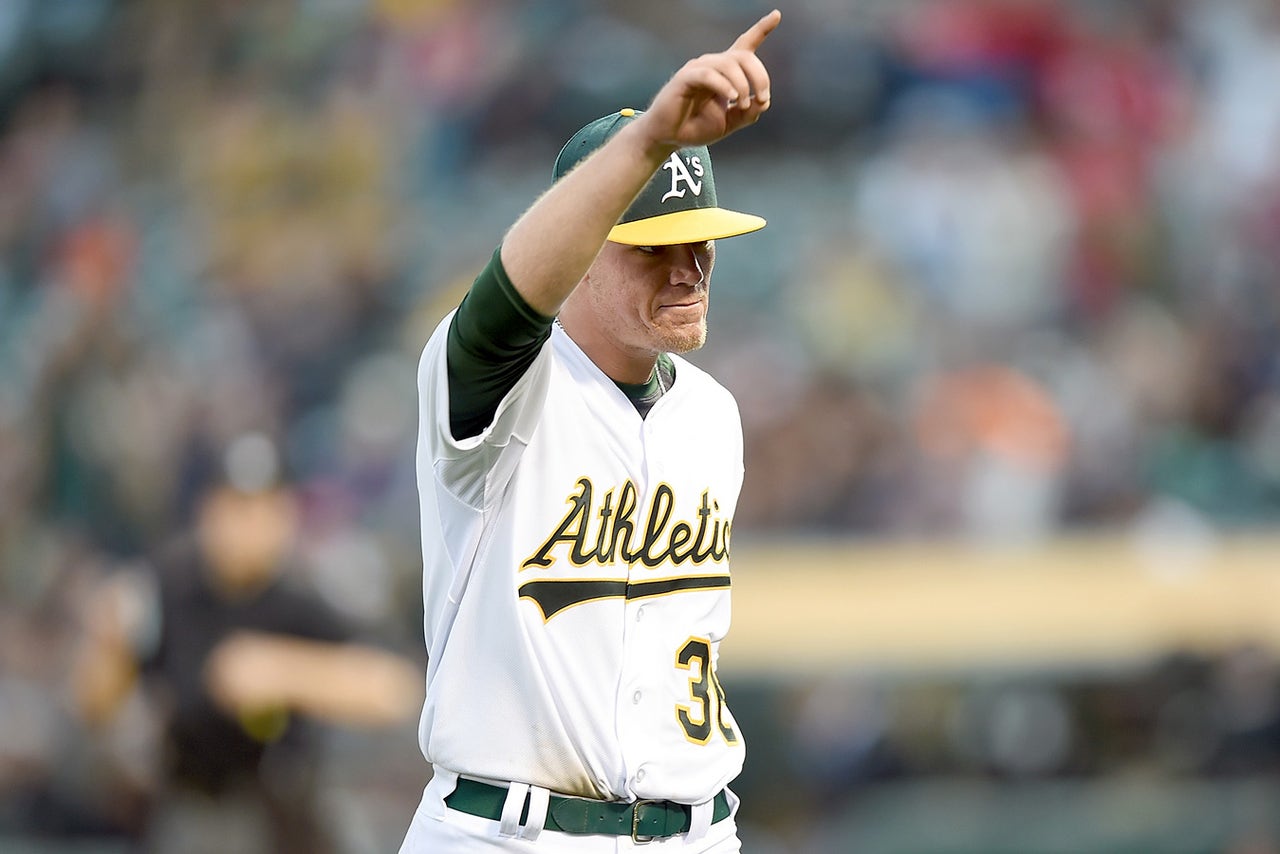 Saturday was a big day in the career of right-hander Aaron Brooks.
Obtained by the Oakland Athletics in the trade that sent Ben Zobrist to the Kansas City Royals, the 25-year-old Brooks made his first start with his new club at O.co Coliseum and things couldn't have gone much better.
Facing the Cleveland Indians, Brooks sailed through seven innings, allowing just five hits and one earned run before departing with one out in the eighth. 
In fact, when he left the game, A's fans rewarded him with a rousing ovation, one that included an emotional expression of pride from his mother, who was crying in the stands after her son's second career start and first career win. 
After the game, Brooks expressed appreciation for the enthusiasm displayed by A's fans all night long while speaking with MLB.com's Jane Lee: "I couldn't ask for anything more. They made me feel so at home, so welcome, and I couldn't thank them enough."
Catcher Stephen Vogt had nothing but good things to say about his newest battery mate, as well: "What a night for him. He pitched his tail off. Any time you come into a new team, you want to make your first appearance count, and he did that and then some. He took a good lineup over there and shut them down tonight."
Vogt, who had his own first brush with MLB success last season with the A's, summed up Brooks' experience in fitting terms: "There's nothing like watching somebody have success for the first time in the Major Leagues. I don't care if you're 30, you're 21, it doesn't matter. It was all about him tonight, and it was fun for me to have the best seat in the house for his first win tonight."
Manager Bob Melvin was also thoroughly impressed with his new righty, and more or less implied that Brooks has earned a spot on the pitching staff for the time being: 
Both the A's and Royals have to be happy with how this trade has worked out so far. Brooks pitched a gem, minor-league lefty Sean Manaea threw seven shutout innings for the A's Double-A affiliate in his organizational debut, and Zobrist has already picked up some big hits for the Royals. If Brooks can find a way to stick with the A's and become a solid pitching option, this could very well become another great trade for the green and gold. 
---
---