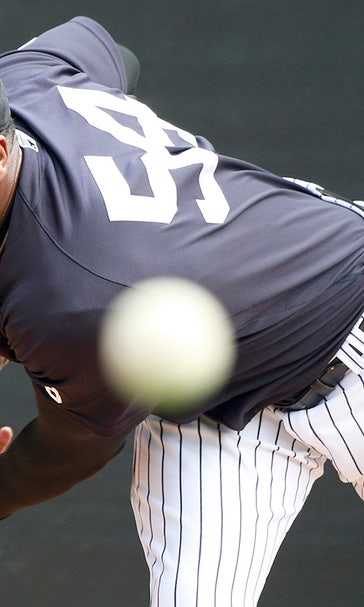 Aroldis Chapman would 'love' to play for Team USA at WBC
May 5, 2016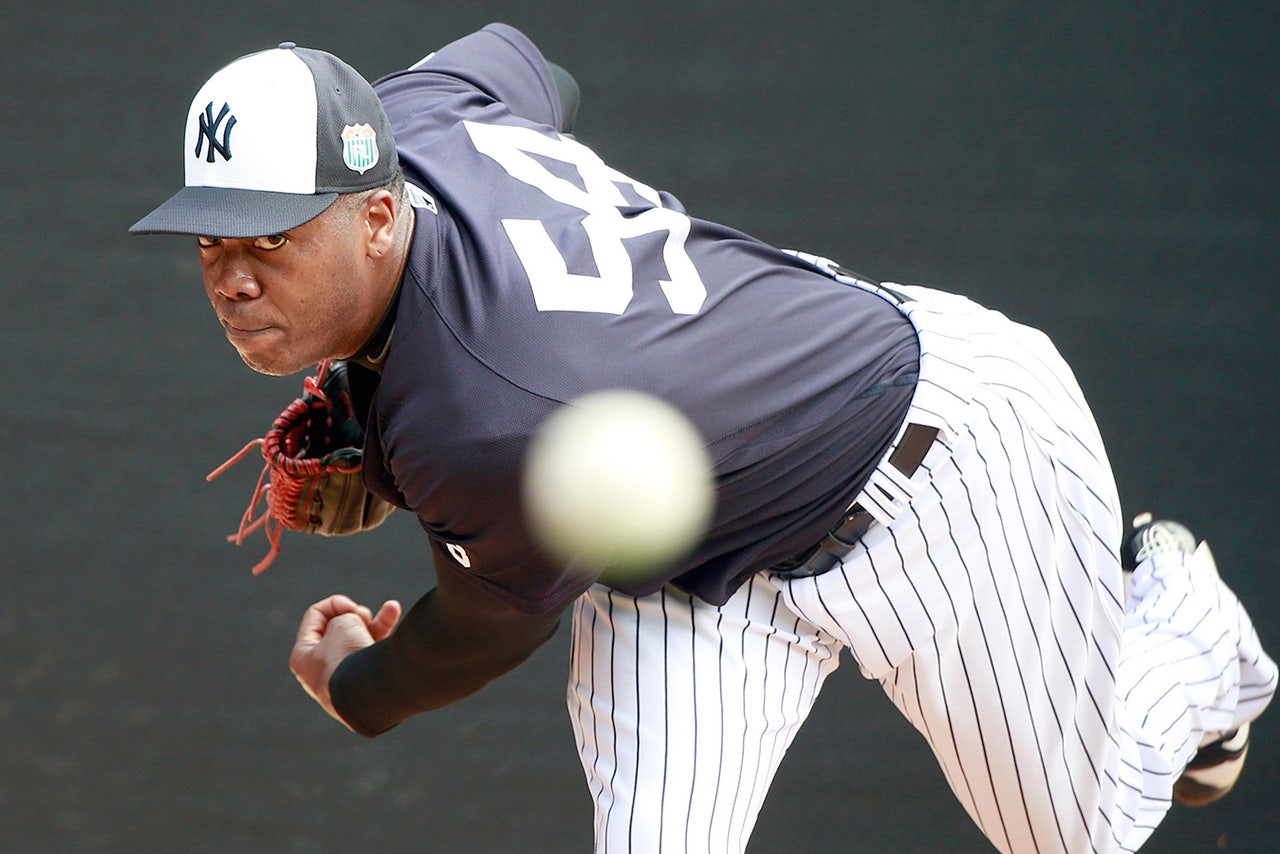 Now that he's officially a U.S. citizen, New York Yankees reliever Aroldis Chapman is willing to lend a hand to Team USA in the World Baseball Classic.
Chapman, who started the process of becoming a U.S. citizen two years ago, completed his citizenship at a ceremony March 29.
"It was a beautiful ceremony," Chapman told ESPN. "There were about 60 of us there, and we were so happy. I had to repeat the Pledge of Allegiance and sing the national anthem, which I had never done before. I was happy, excited and a bit nervous."
Chapman might not be welcomed to pitch for his native Cuba. Antonio Becali, president of Cuba's National Institute of Sports, Physical Education and Recreation, said recently that Cuba's Olympic team will be comprised of only athletes who have remained in their native land. If Cuba sticks with that plan, players such as Chapman, Yasiel Puig and Yoenis Cespedes would not be permitted to play in the WBC.
Chapman, who is serving a 30-game suspension for his involvement in an alleged domestic violence incident, would welcome a chance to play if Team USA manager Jim Leyland extends the invitation.
"If [Leyland] invites me, I would love to go," Chapman said. "I can close, but I can also go to the bullpen and throw the seventh or the eighth inning, whatever they need."
---
---