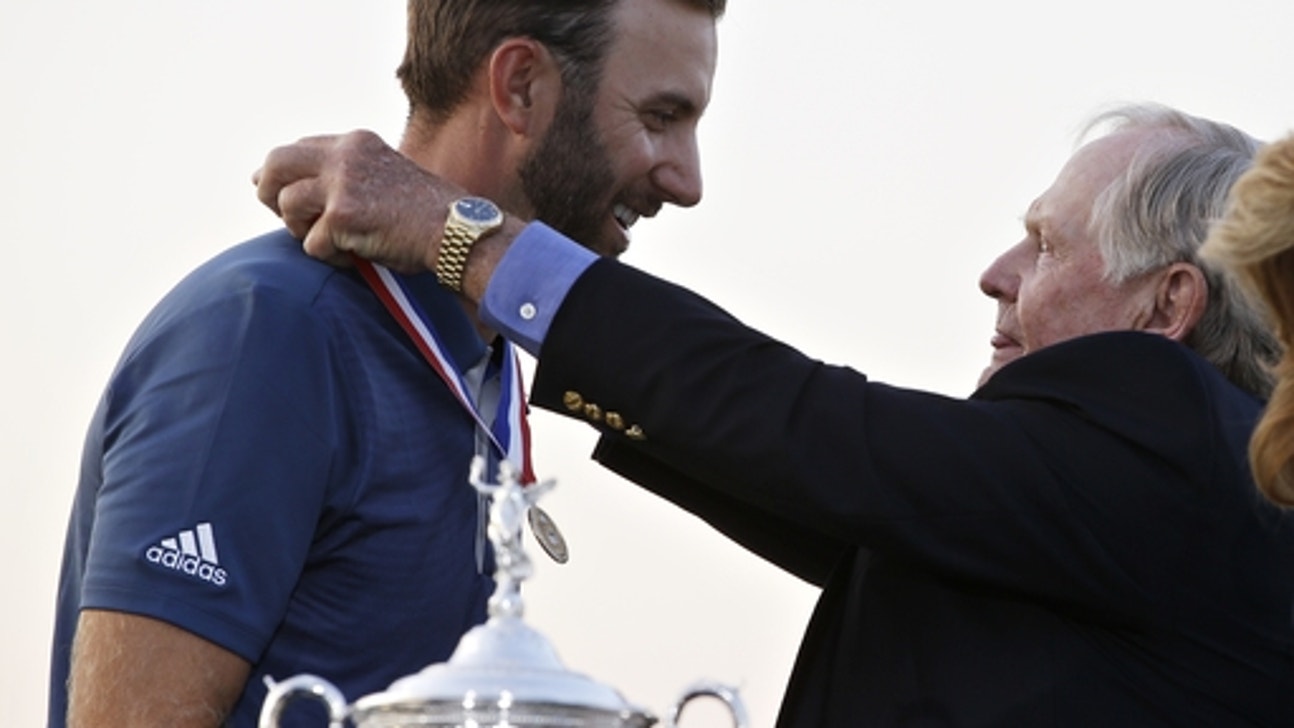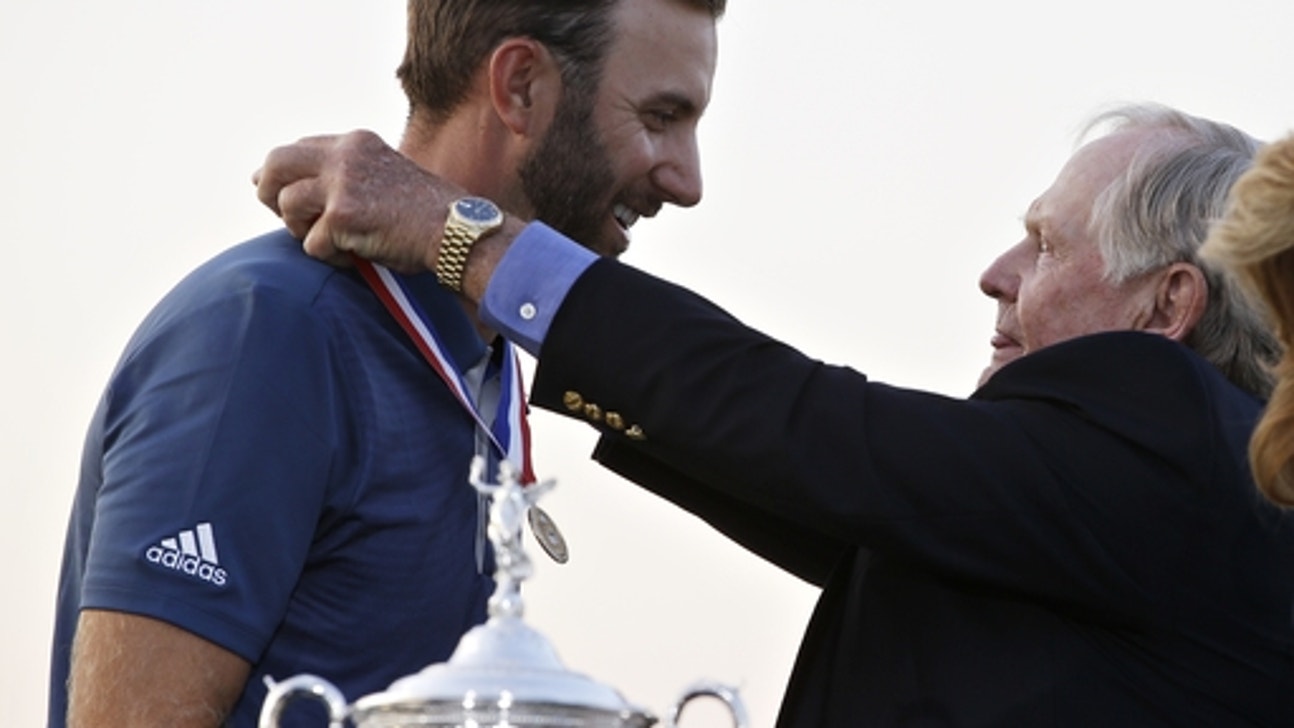 Major hurdle: Breaks finally fall Dustin Johnson's way
Published
Jun. 20, 2016 12:50 p.m. ET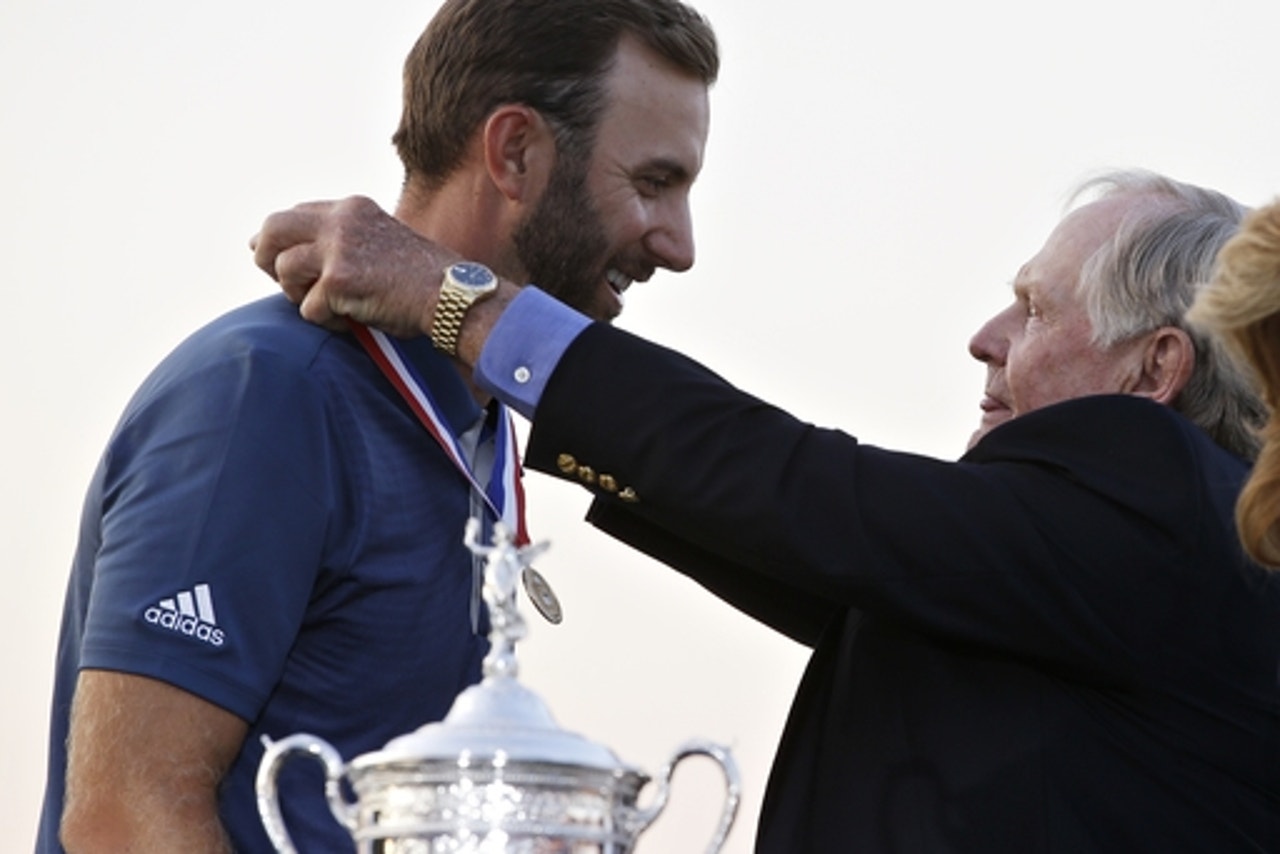 OAKMONT, Pa. (AP) Dustin Johnson already has shown he can take a punch. He also can take a joke.
Four months ago, he was playing the AT&T Pebble Beach Pro-Am in his regular pairing with Jordan Spieth, good friends and complete opposites. At long last,
Johnson had nothing but bad luck in the majors. Spieth already had the Masters and a U.S. Open that he won last year when Johnson three-putted from 12 feet on the final hole at Chambers Bay.
At Pebble, on the par-3 fifth hole, Spieth hit a tee shot that hopped the wrong way into a bunker.
''Man, when am I ever going to catch a break,'' he said with a slight grin and a sideways look.
Johnson picked up on it quickly.
''Bro,'' he said with a smile, ''don't even go there.''
Finally, the breaks fell Johnson's way Sunday in the U.S. Open at Oakmont, the toughest test in golf on the toughest championship course in the land.
They had to eventually.
Johnson now has won in each of the nine years he has been on the PGA Tour, the longest active streak. He has too much talent, too much power. Eventually someone else would make the mistakes and a major would happen to him.
Sure, the three players who tried to chase him on the back nine - Shane Lowry, Scott Piercy and Sergio Garcia - each made at least two bogeys over the last four holes. The debate Sunday night was whether the biggest mistake belonged to USGA officials.
Johnson's ball moved as he stepped in for a short par putt on the fifth hole of the final round. He called over his playing partner, Lee Westwood, and the rules officials and it was deemed Johnson didn't cause it to move. There was no penalty and Johnson tapped in for par.
Less than an hour later, a USGA staff member who saw it on video thought it was worth another look. The USGA felt it had no choice but to approach Johnson on the 12th tee to ask him what could have caused the ball to move, and then told him to keep in mind that he might get one shot at the end of his round.
Try playing the final hour of a U.S. Open not knowing if you're one shot ahead, tied or one shot behind.
Johnson couldn't help but wonder - ''maybe a little bit, for sure'' - if he was jinxed.
He was kept out of a playoff in the 2010 PGA Championship because of a two-shot penalty on the last hole when he grounded his club in sand without realizing it was a bunker at Whistling Straits. He was chasing down Darren Clarke a year later in the British Open when he sliced a 2-iron out of bounds and finished second.
Chambers Bay stung the most. It's still a mystery why his 5-iron into the 18th green didn't roll down the slope to 3 feet instead of leaving him a 12-foot putt on a green as slick as a pane of glass.
''Just one more thing to add to the list, right?'' Johnson said.
Instead of wondering what would go wrong, America's most powerful golfer took matters into his own hands.
His decision would suggest the Johnson of old, a guy who didn't keep his wits about him down the stretch. He chose not to look at a leaderboard the rest of the way. It was just him against the golf course, whether it was the first round or the fourth, whether he was leading or trailing.
Smart move.
''I tried my best not to look at the leaderboard because no matter where I stood, I was playing the golf course,'' he said. ''And I was playing each shot how I was going to play it no matter if I was one back or one head. This golf course, that's what it demands of you. So that's what I was trying to do. Just play my game and not worry about what anyone else is doing.''
Johnson hit all the right shots, even when he didn't need them.
Staked to a three-shot lead - or maybe it was two, no one was sure - he smashed driver down the fairway and a 6-iron to a back pin to 5 feet away.
''Even on the 18th green, after I hit it in there close, I had to ask my brother, `Where do we stand?' I'm pretty sure I was ahead, but I had no idea,'' he said.
He made the putt, and his long wait was over.
Ultimately, this U.S. Open won't be remembered for no one knowing the score. The lasting image is Johnson scooping up his 18-month-old son, cradling the silver trophy. Among the first to greet him as he left the green was Jack Nicklaus, after whom the winner's gold medal is named.
Nicklaus won the first of his 18 majors at Oakmont in the 1962 U.S. Open.
Oakmont has the strongest list of U.S. Open champions, but for five of them - Nicklaus included - Oakmont was their first.
''It's definitely a good start,'' Johnson said.
The silver trophy was at his side. The smile was wider than ever. Finally, the breaks went his way.
---