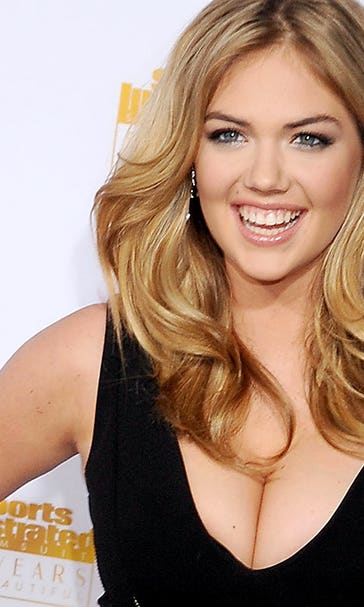 Kate Upton upset, but apparently misinformed, about country club policy
June 4, 2014

The Los Angeles Country Club sits right in Beverly Hills. It didn't get the 90210 ZIP code, but it's close, so you know it's posh.
Its North Course is annually ranked among the finest in the land, and considering it was recently restored by Gil Hanse -- the man in charge of the 2016 Rio Olympic course and Doral's Blue Monster -- it's no wonder why.
The Los Angeles Country Club also has a lot of rules. Some examples:
- As general attire, multicolored athletic shoes, sandals, go-aheads, clogs or other types of beach shoes, including flip-flops, are not acceptable anywhere at the club.
- As women's attire, women's slacks must be tailored and within 6 inches of the ankle.
- As women's golf course attire, skirts must be no shorter than 4 inches above the knee.
That does sound a bit ridiculous, and in fact, it's not true, according to the club's GM, Kirk Reese. The Golf Channel quotes Reese as saying that "(women not being allowed to play before noon) is absolutely not true," and the club "has had female members since 1898."
Nonetheless, it's unclear whether Upton will be playing the course anytime soon, although it looks like she does have an offer from an LACC female member:
MORE FROM BACK9
.@KateUpton Hey Kate, I'm a LACC woman member and can play any time, any day of the week. You got bad info. Let's play sometime!

— Noel Lucky (@noelluckygolf) June 4, 2014
Palmer sees potential in Upton
Photos: 2014 Golf swimsuit gallery
Katherine Webb golfs with Tiger ... sorta
---