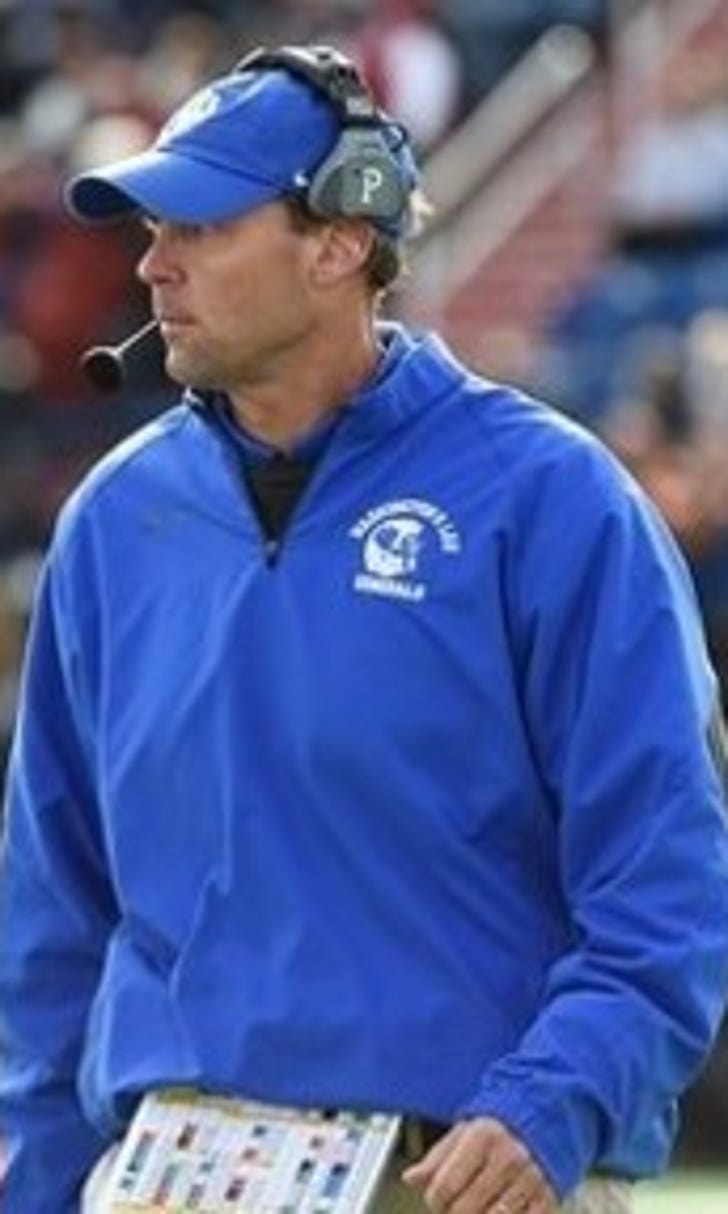 Struggling Davidson to seek turnaround under Abell
BY AP • January 2, 2018
(STATS) - Davidson College is hoping the success Scott Abell enjoyed at Washington & Lee will translate into turning around the Wildcats' struggling program.
Abell, 48, was hired as Davidson's 28th coach on Tuesday. He went 39-24 and won three Old Dominion Athletic Conference titles in the last six seasons at W&L.
He replaces Paul Nicholls, who was 7-49 in five seasons, but only one of the wins was against a Division I program. This year's team was 2-9 overall and 0-8 in the Pioneer Football League.
Abell played baseball at Longwood College and was drafted by the Kansas City Royals, spending two years in the organization, but he returned to football - the sport he considered his true love - as a coach.
He coached on the Virginia high school level for 16 years before being hired as Washington & Lee's offensive coordinator in 2008. He was promoted to head coach in 2012.
The three-time ODAC coach of the year built his W&L teams around the run game. His 2015 squad was the first in school history to go undefeated in the regular season and set records in total yards (5,439), rushing offense (4,773) and points scored (417).
"I'm sure our coaches will be glad to see him leave," ODAC commissioner Brad Bankston said, "and I mean that in a good way."
---