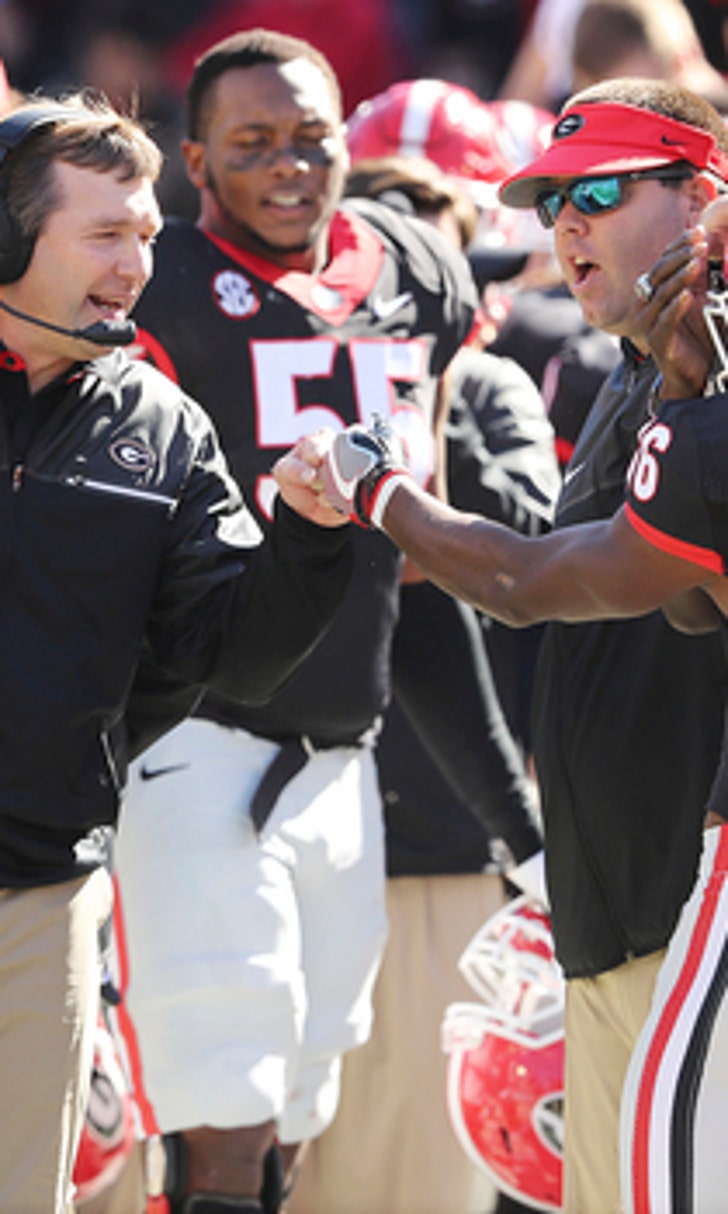 Smart's first season at Georgia hardly a rousing success
BY foxsports • November 21, 2016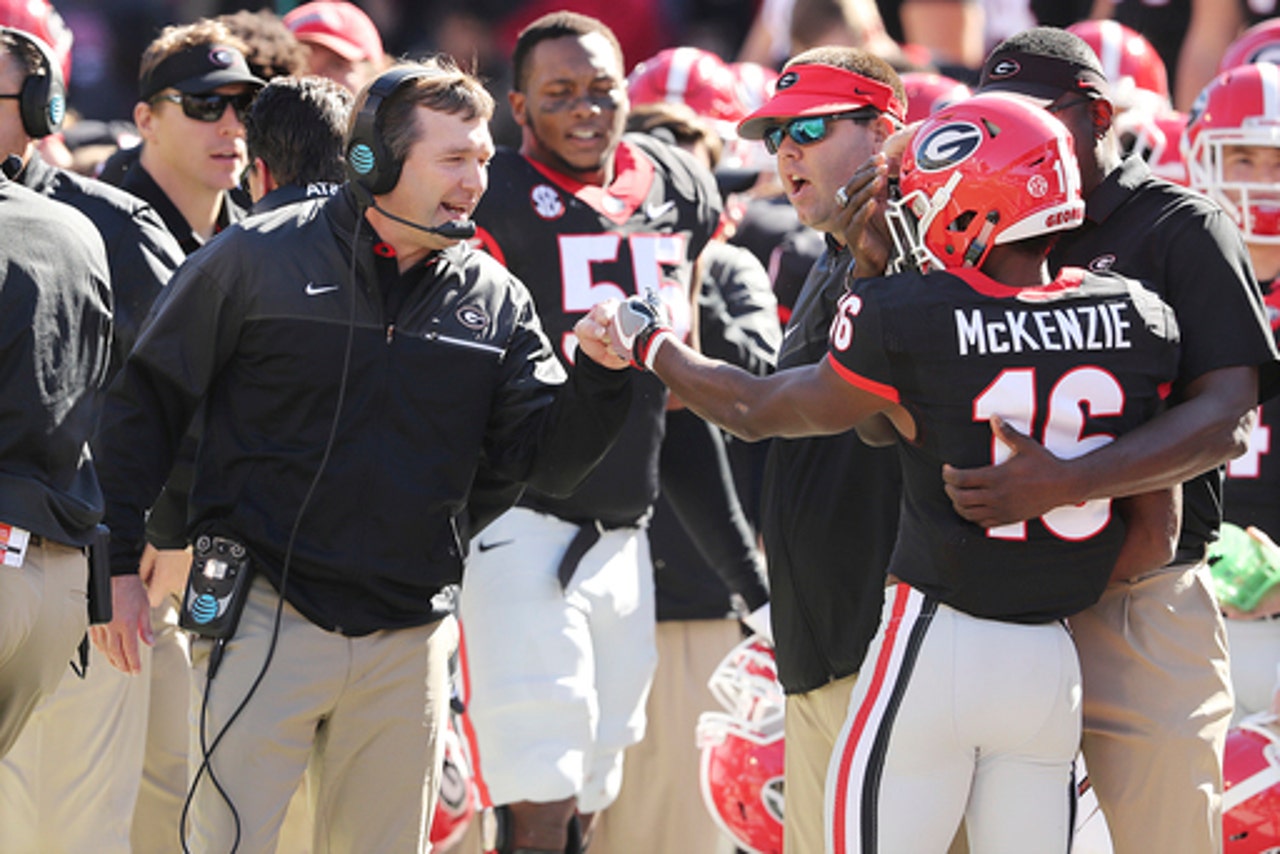 ATHENS, Ga. (AP) Kirby Smart's first year as Georgia's coach has hardly been a rousing success.
If anything, the Bulldogs took a step back after dumping Mark Richt.
That raises the stakes even higher for the regular-season finale against Georgia Tech.
''Especially to our older fan base, the history of this rivalry is really important to a lot of people,'' Smart said Monday. ''It's really important to me. It's really important to this team.''
Beating Georgia Tech was never much of an issue for Richt, whose teams won 13 of 15 meetings against the Yellow Jackets. In fact, the Bulldogs probably have more heated rivalries with Southeastern Conference foes such as Florida and Auburn.
But this is the one game Georgia fans dread losing more than any other.
Smart is certainly aware of that heading into Saturday's contest between the hedges.
''A lot of passion and energy goes into this game on both sides of it,'' he said. ''We tell our kids all the time: `You're remembered by what your senior class does and what your record is against Georgia Tech.'''
Georgia hired Smart to win a championship, something Richt had not done in a decade, but the Bulldogs (7-4) didn't come close to accomplishing that goal in Year 1. Maybe that's to be expected from someone who had never been a head coach. Smart will be the first to acknowledge that it's been a bit of a learning curve, having to deal with everything from practice schedules to player discipline to split-second decisions on game day.
''There are a lot of things that you learn,'' he said. ''You learn more about yourself. You learn about your team. You learn about your staff. You learn about things you like, things you don't like.''
Smart wants to build a program that dominates on the offensive and defensive lines, which is way his former boss, Nick Saban, does things at Alabama. But the Bulldogs are still several recruiting classes away from reaching that goal, which has been especially evident in their struggles to establish a running game.
Even with the dynamic backfield duo of Nick Chubb and Sony Michel, Georgia ranks only ninth in the SEC at 179.5 yards rushing per game. The play-calling of offensive coordinator Jim Chaney has also raised some eyebrows, most notably in a shocking home loss to Vanderbilt.
Smart said some of the biggest changes he's been pushing are not apparent to those on the outside, and wouldn't necessarily pay immediate dividends.
''The practice intensity with which we go at things Monday through Friday is a big culture change that I'm trying to set,'' he said. ''We are going to get work done these days and we're going to work really hard and you have to trust that expending this energy, you're going to get to recover on Thursday afternoon, Friday and Saturday before the games. And then as the season goes on, we try to cut back so that you're fresh for the game and you don't wear yourself out.''
For Smart, it's also important to remain flexible, even while recognizing that there are certain standards that will be the same for every team.
''This team is different than the next team will be,'' he said. ''This team's got 11 seniors. This team's really young. I'd like to think we are eventually going to have a mature team that's got guys that have played a lot, and I think you treat each team differently.''
Offensive guard Greg Pyke insists that Smart's philosophy is beginning to take hold, even if it doesn't necessarily show in the statistics.
''If you turn on the game and watch, as a team we're just more physical,'' Pyke said. ''I've really noticed that. Especially in my position group, you want to be very physical and control the line of scrimmage.''
If nothing else, Smart's energy and enthusiasm is apparent to everyone.
''I see all these photos of him jumping around on the sideline,'' Pyke said. ''It's like he's playing a game out there. He just brings that passion. He wants the guys on the team to do well not only in football but in life.''
While there has been some grumbling among Georgia fans about the record this season, Smart is the recipient of widespread support and an understanding that it's going to take time to put his stamp on the program.
Of course, a loss to Georgia Tech would undoubtedly erode some of that goodwill.
---
Follow Paul Newberry on Twitter at www.twitter.com/pnewberry1963 . His work can be found at http://bigstory.ap.org/content/paul-newberry .
---
For more AP college football coverage: www.collegefootball.ap.org
---