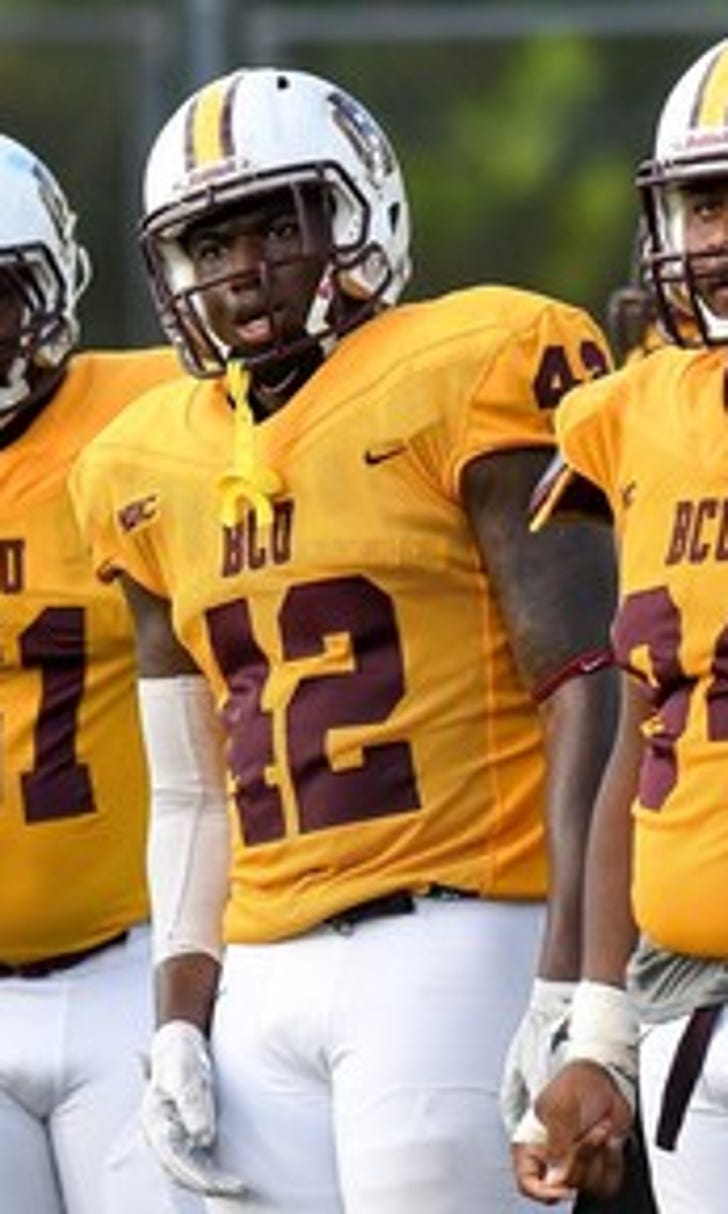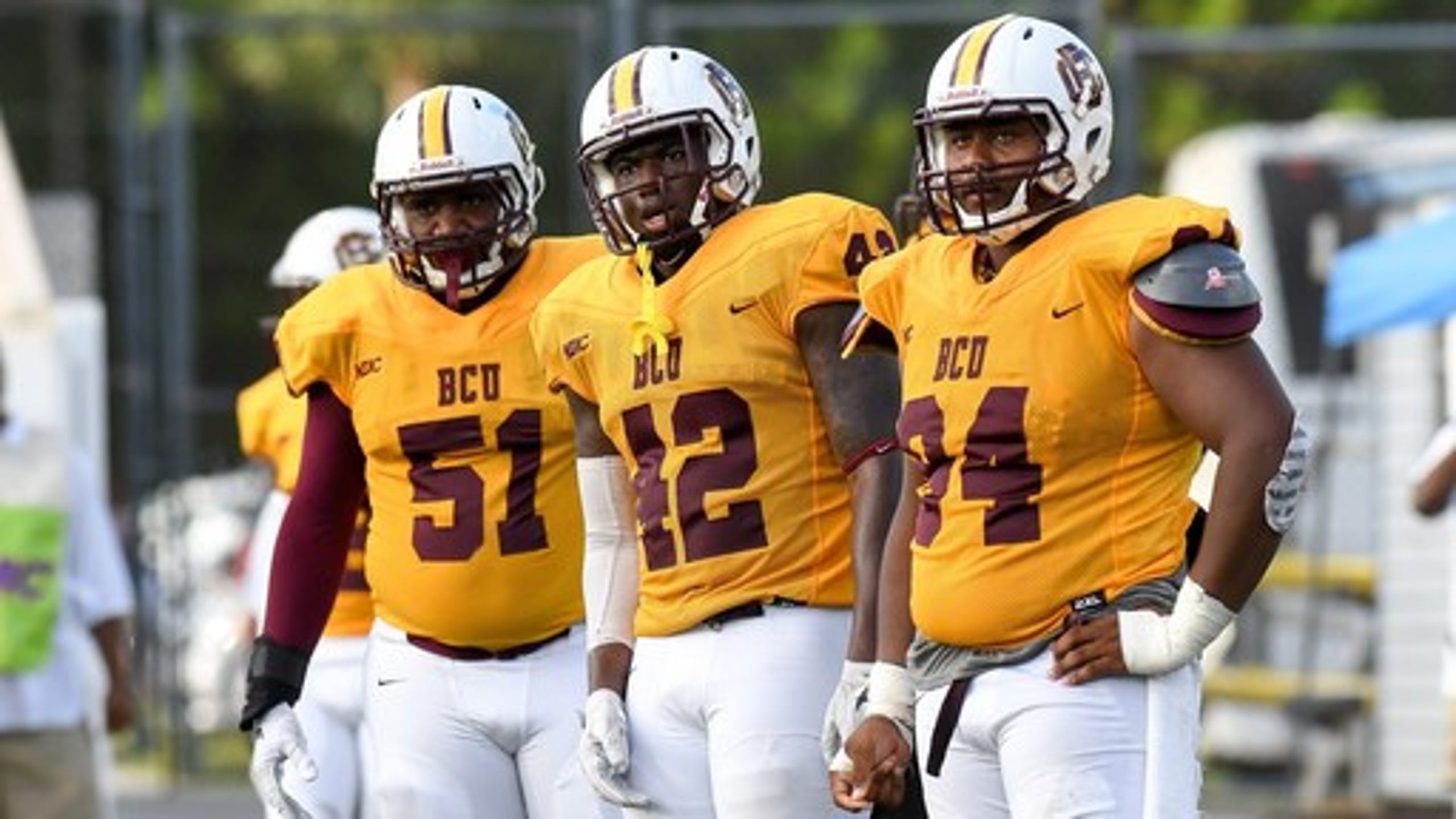 Severe weather has impacted Bethune-Cookman season
BY foxsports • October 10, 2016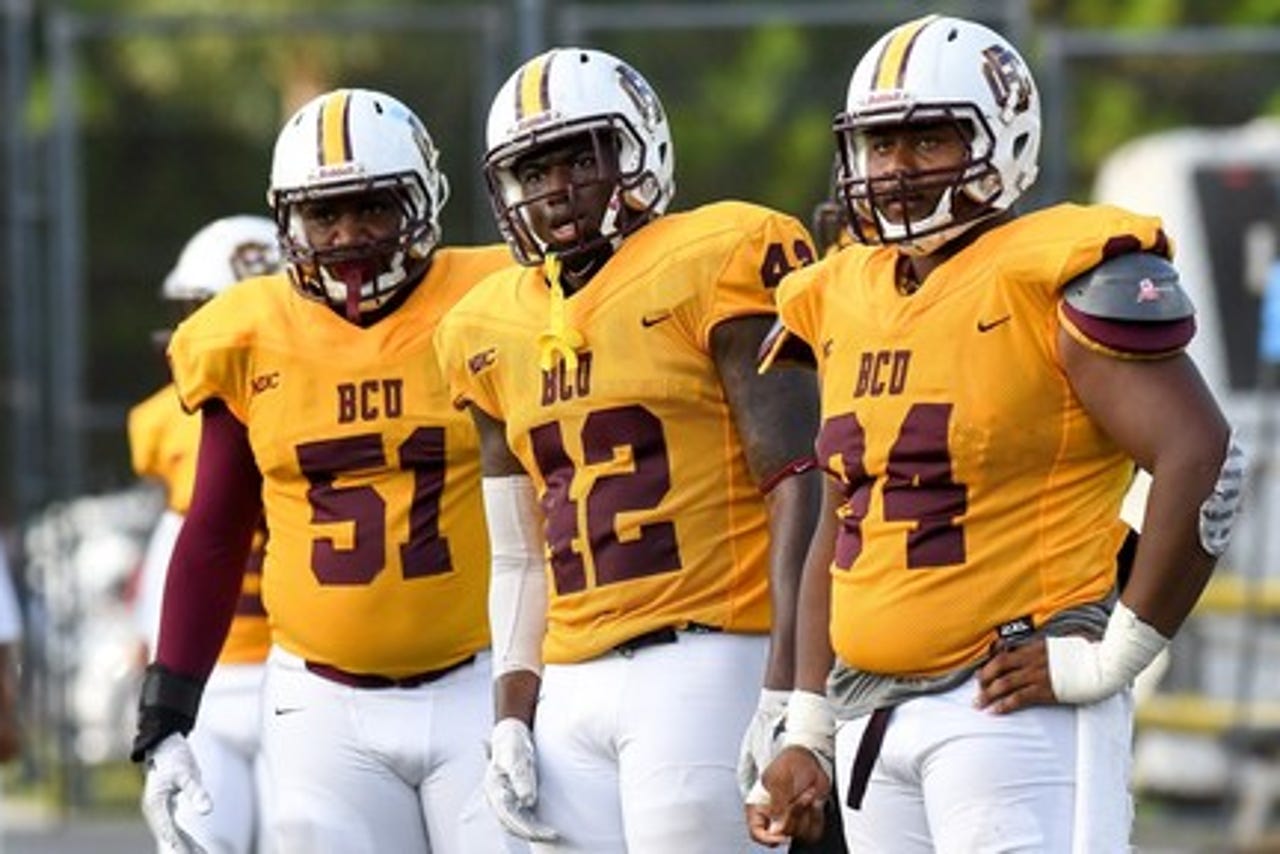 (STATS) - There are bigger concerns for the winless Bethune-Cookman football team this week than stopping North Carolina A&T All-America running back Tarik Cohen.
Bethune-Cookman's campus remains closed until Wednesday with cleanup from Hurricane Matthew ongoing in hard-hit Daytona Beach, Florida. Classes are scheduled to resume Thursday.
The Wildcats' MEAC game against North Carolina A&T that was scheduled for Thursday night has been moved to 1 p.m. ET Saturday at Municipal Stadium.
N.C. A&T and Bethune-Cookman were part of a three-way share of the MEAC title last year, but they have had decidedly different seasons. N.C. A&T, ranked 15th, is 4-1 overall and 2-0 in the conference, while Bethune-Cookman is 0-4 for the first time since 2009, including two MEAC losses.
Injuries have set back the Wildcats, but inclement weather has plagued them even more this season. Their Sept. 4 opener against Alcorn State in the MEAC-SWAC Challenge was stopped in the second quarter by lightning and then canceled after a long delay.
On Oct. 1, their home game against North Carolina Central was delayed by severe weather for nearly three hours.
Last Saturday's game at South Carolina State was postponed as Matthew beared down on the Eastern seaboard. The game has been rescheduled for Nov. 26.
Then Monday, the university announced Thursday night's game would be pushed back by two days. MEAC commissioner Dr. Dennis E. Thomas cited public safety as the top concern for the change.
"We are proud of the resiliency of the B-CU family," said Jason Glenn, the school's vice president of student affairs. "After a thorough assessment of the campus and university as a whole, we are convinced that we will be able to resume classes on Thursday, Oct. 13, along with activities such as the football game on Saturday, Oct. 15, at 1 p.m."
---