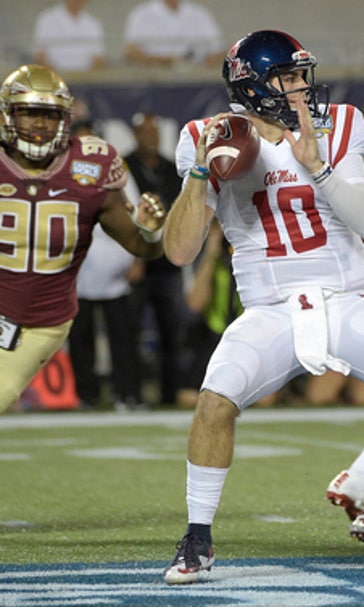 No. 19 Ole Miss using short week to rebound from tough loss
BY foxsports • September 8, 2016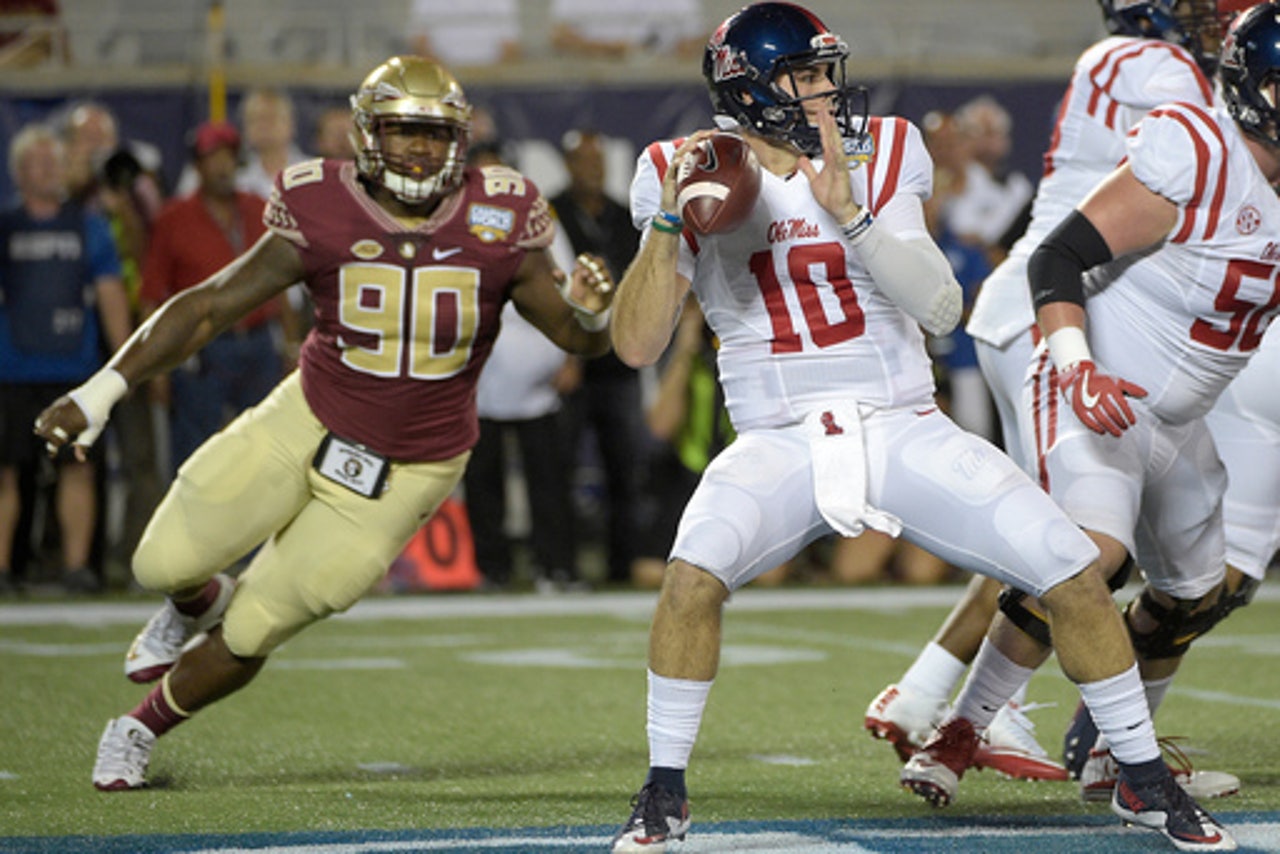 Mississippi doesn't have much time to sulk after its marquee Labor Day matchup against Florida State didn't go the way it had hoped.
The 19th-ranked Rebels didn't return to campus until 4 a.m. on Tuesday and then had to quickly begin preparation for its home opener on Saturday against Wofford.
The Terriers - who play at the Football Championship Subdivision level - will provide a different challenge with their throwback triple-option offense that is rarely seen in today's college football world.
''It is totally different,'' coach Hugh Freeze said. ''Usually you would like to have two weeks to get ready for (the triple option) and we basically have two days. We just have to correct the mistakes and hopefully stay healthy.''
Ole Miss is hurting both mentally and physically after the season-opening loss to No. 3 Florida State in Orlando. The Rebels had a 28-6 lead in the second quarter before giving up the next 33 points and losing control of the game.
Ole Miss quarterback Chad Kelly - who threw four touchdown passes, but also had three interceptions and lost a fumble - acknowledged it wasn't the easiest loss to forget.
''There are little things that definitely frustrate you because you could be sitting here 1-0,'' Kelly said. ''It hurts but you've got to get by it and now we're looking forward to the next game.''
The Rebels are also trying to figure out solutions after two injuries. Starting cornerback Kendarius Webster and running back Eric Swinney are out for the season after both tore knee ligaments.
Webster was widely considered the Rebels' best cornerback. Freeze said he expected Webster to play about 95 percent of the snaps prior to the injury, and when he went down in the first quarter it hurt the Rebels' pass defense.
Senior Carlos Davis moves into a starting role in Webster's absence.
Ole Miss was already thin at running back because junior Jordan Wilkins was declared academically ineligible just before the season started. Now the Rebels will likely lean on Akeem Judd and Eugene Brazley for the majority of the carries. Freeze also said that freshman D'Vaughn Pennamon would likely join the rotation instead of redshirting like previously planned.
Freeze said there were plenty of positives to take from the Florida State game, even if the final outcome wasn't good. He said the fact that the Rebels were leading 28-6 in the second quarter is proof they can play with anyone.
The trick is sustaining it for four quarters.
Ole Miss needs to fix its issues quickly. The Rebels have crucial game against Alabama on Sept. 17 and Georgia on Sept. 24.
''I think you build on the positives, but also address the reasons we couldn't get it done,'' Freeze said. ''If we are going to be any good, you bounce back from those (losses) and traditionally we have done that very well here.''
---
Follow David Brandt on Twitter: www.twitter.com/davidbrandtAP .
---
AP College Football website: www.collegefootball.ap.org .
---