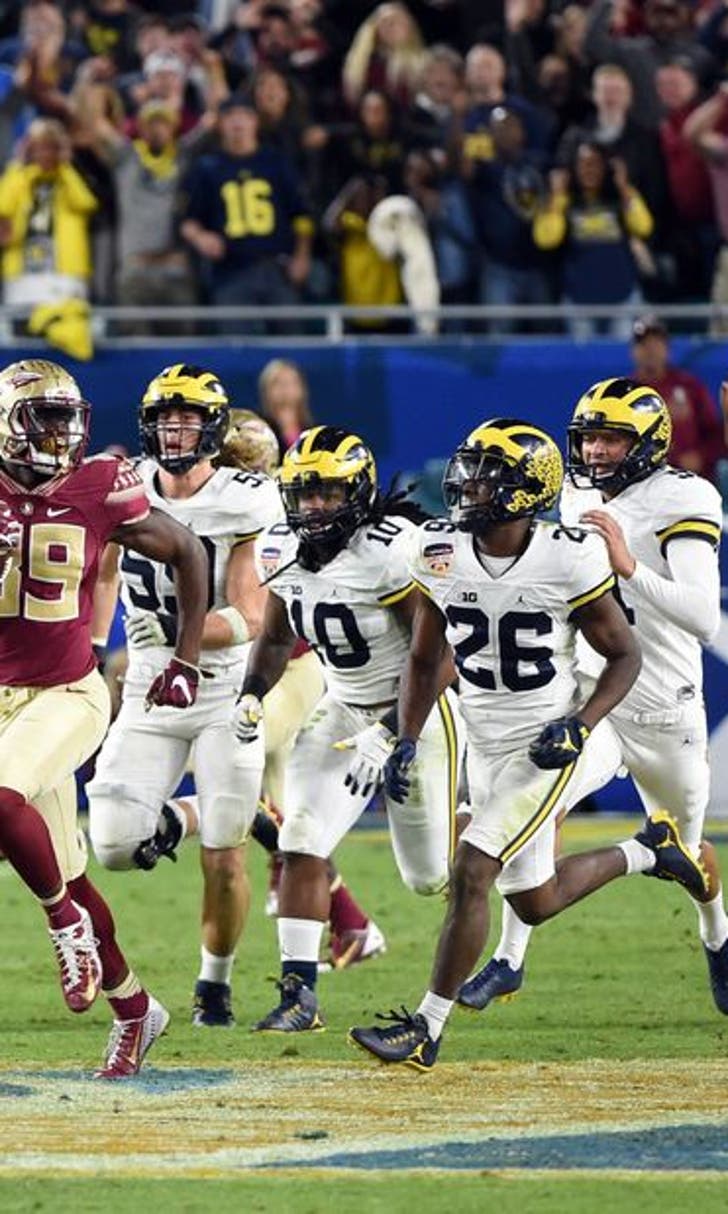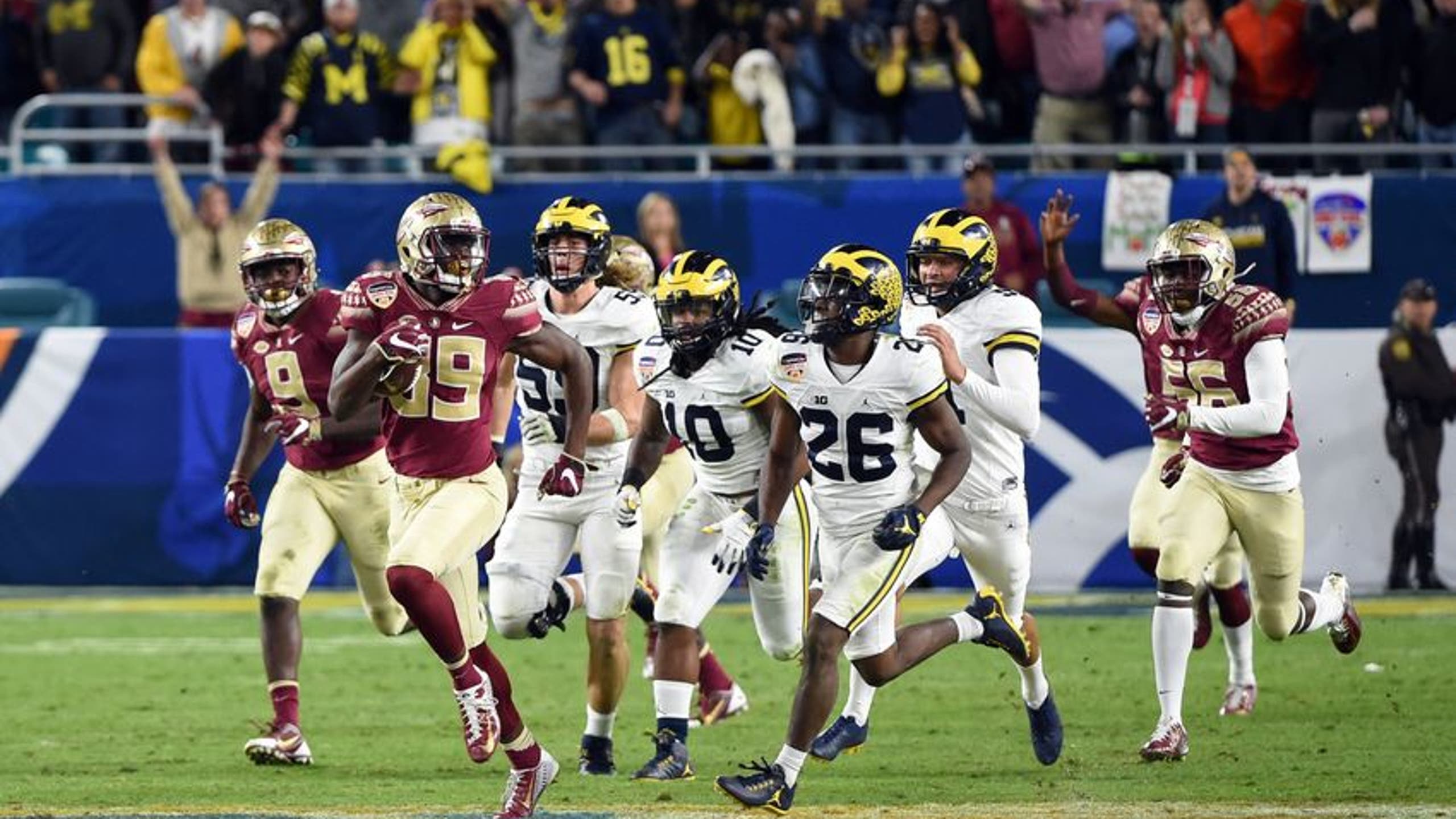 Michigan Football: Hard to Call 2016 Season a Success
BY Fansided and Chris Peterson/FanSided via GBMWolverine • December 31, 2016
With a team loaded with talent, Michigan football should be disappointed walking away from 2016 with a 10-3 record and no significant wins.
It's hard to look at the 2016 Michigan football team and call it a failure. But at the same time, after losing three of four games to end it, how can it be called a success?
Certainly, the Wolverines progressed in 2016. They beat three really good teams in Colorado, Wisconsin and Penn State. But the caveat, is that all those games came at home, in the Big House.
On the road or at a neutral site, Michigan football can't seem to get the job done, losing to Iowa, Ohio State and FSU.
Yes, the Wolverines lost their three games by a total of five points, however each time they had the lead and their defense on the field in the final minute, but couldn't seal the deal.
Michigan's defense was statistically dominant in 2016. But when the season was on the line against Iowa, Ohio State and Florida State, it came up short.
Back-to-back 10-win seasons is nothing to scoff at. And the Wolverines did earn their way into a New Year's Six Bowl for the first time in five years. That's progress, but is it enough?
Despite the loss, Michigan should finish in the top 10 of the AP Poll. It ranked 12th last season. UM also was in national title contention up until the very last week of the season.
Literally, Michigan came within a few plays from a shot at a Big Ten title and much, much more.
Talent-wise, this Michigan squad compares favorably with any team in the country. But this is a results-based business and the results still aren't quite there.
The 2016 Michigan football team will be remembered for a lot of great things, including a great defense and a Heisman finalist.
But after one of most talented teams in school history went just 10-3 and failed to deliver a championship or a Major-Bowl win, the 2016 season will be one of missed opportunities.
For Jim Harbaugh, the grace period is over. He has brought Michigan back to the national stage, but its time to take the next step, which unfortunately will have to wait until next year.
More from GBMWolverine
This article originally appeared on
---