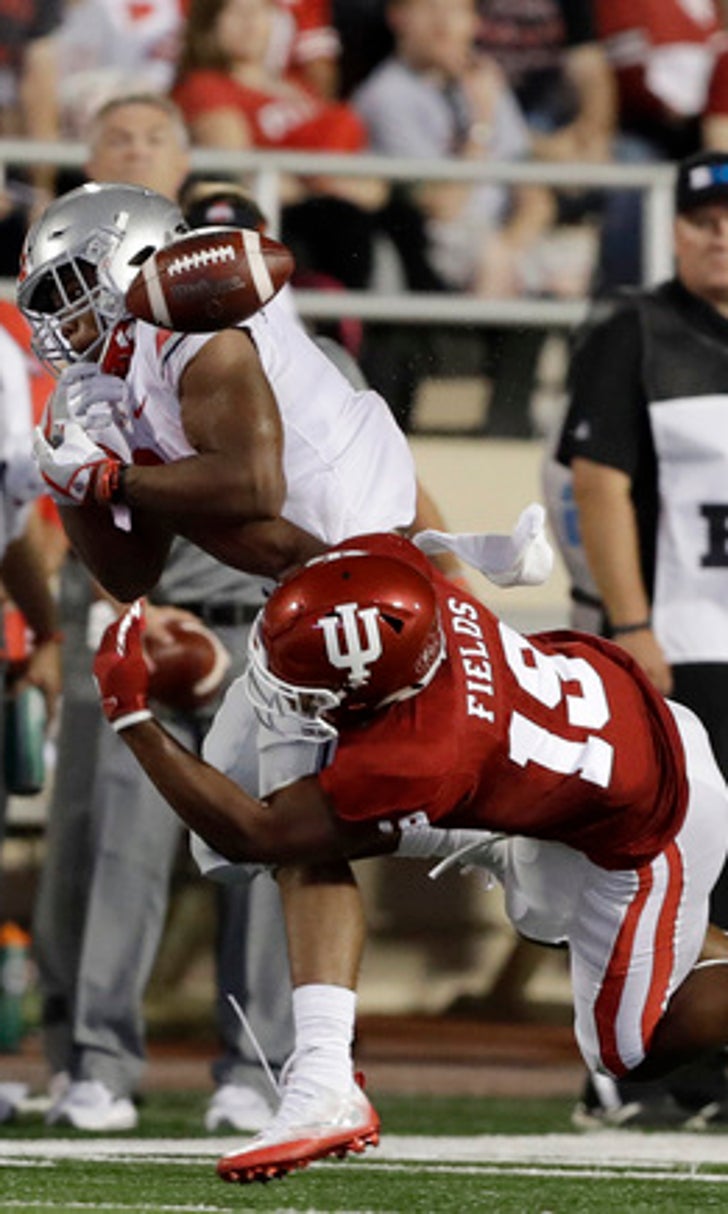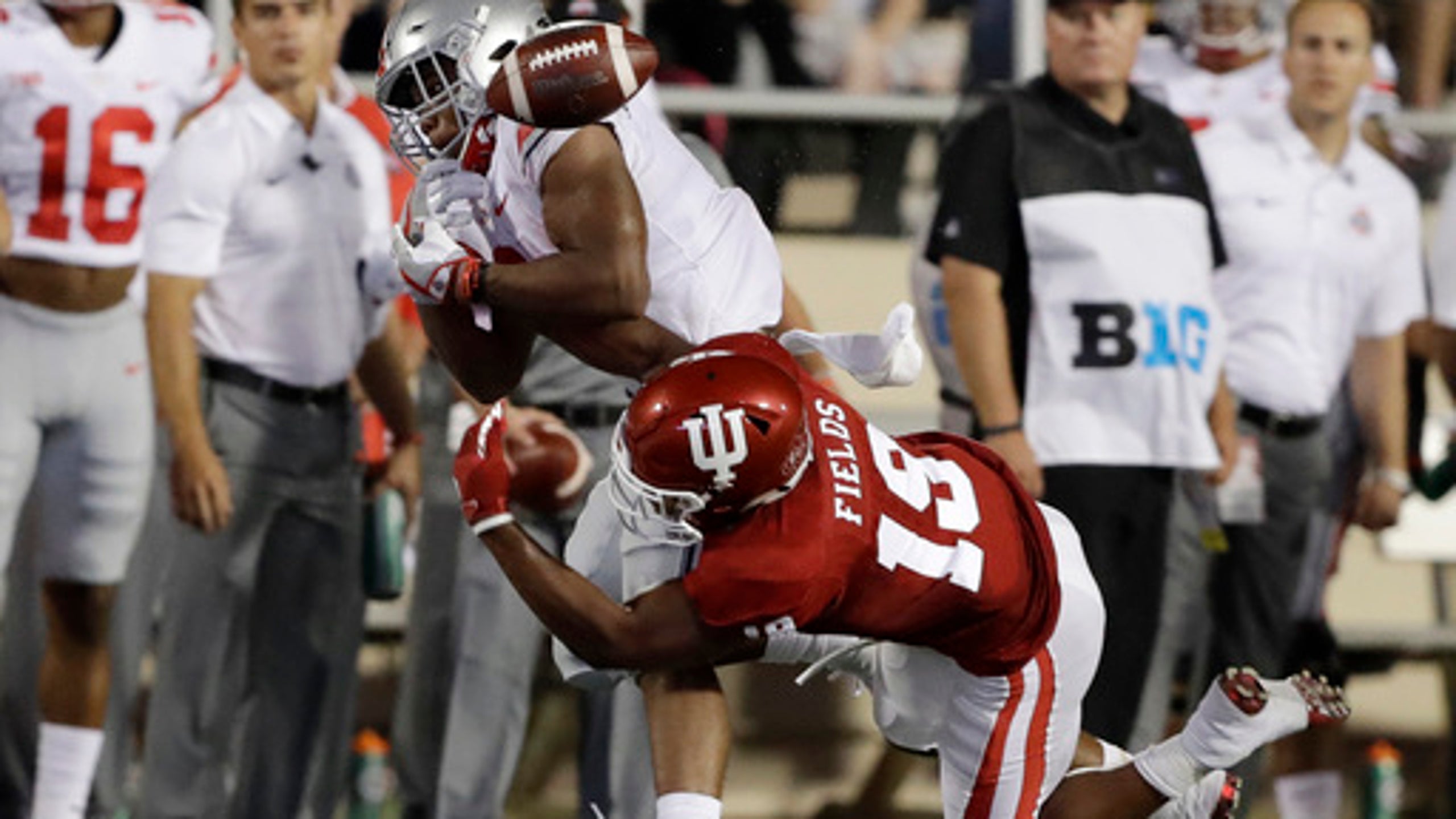 Freshman RB Dobbins may timeshare for No. 2 Buckeyes
BY AP • September 1, 2017
BLOOMINGTON, Ind. (AP) Urban Meyer kept trying to lower the expectations surrounding freshman running back J.K. Dobbins before No. 2 Ohio State's season opener.
He has no chance of keeping his newest offensive weapon a secret any more.
After rushing for 181 yards and breaking Maurice Clarett's 15-year-old school record for a freshman debut, the Buckeyes will try to figure out how best to deploy their newest star and last season's top runner, Mike Weber, together.
''J.K. Weber,'' Meyer cracked when asked who would start next weekend against No. 7 Oklahoma .
Funny, yes. But it's no joke.
While Ohio State players and coaches were thrilled Dobbins got the Buckeyes' offense in sync and on track, Weber, the Big Ten's 2016 freshman of the year, sat out with a hamstring injury. The result: He's fighting to keep starting job and at the very least appears headed to a timeshare.
Weber could have played in Thursday night's 49-21 victory at Indiana. Meyer said the sophomore was 80 percent and ''on call.''
But rather than risk injury, Meyer opted to give Weber a few more days off so he could be closer to 100 percent for next weekend's even more daunting challenge against the Sooners.
Weber rushed for 1,093 yards last season as the Buckeyes reached the College Football Playoff.
And now, with quarterback J.T. Barrett still behind center, Meyer could have a knockout combination in his backfield.
''We get Mike back next week and that is going to be a nice one-two punch,'' Meyer said after the game. ''J.K. has even more in the tank. I don't think he had a big hit tonight. His long was only 35 yards, and he has breakaway speed. He was close a few times.''
That's scary stuff for the rest of the Big Ten, considering Dobbins missed all but one play last season as a high school senior.
In his first college game, the Texan played fearlessly, running through tackles and taking on Hoosiers defenders whenever necessary. He showed no rust, and if Meyer had fed him the ball a few more times, Dobbins just might have challenged Archie Griffin's 45-year-old freshman record for most yards rushing in any Ohio State game.
Naturally, Dobbins wasn't concerned about the numbers or the ramifications of his big opening night.
''I just thought of it as an open opportunity for me,'' he said.
Dobbins took full advantage of that chance, tantalizing Buckeyes fans with his skills, showing a national television audience exactly what he's capable of and even getting Meyer to compare him with former Buckeyes star Ezekiel Elliott .
So how do Meyer and new offensive coordinator Kevin Wilson capitalize on this talented tandem?
They'll spend the next few days coming up with a plan.
''He handles his business as a pro. He walked in as a grown man, and we're happy to have him,'' Meyer said, referring to Dobbins. ''He (Weber) is a hell of a player, he's in the best shape of his life and we can't wait to get him back.''
---
More AP college football: http://collegefootball.ap.org and https://twitter.com/AP-Top25 .
---
---