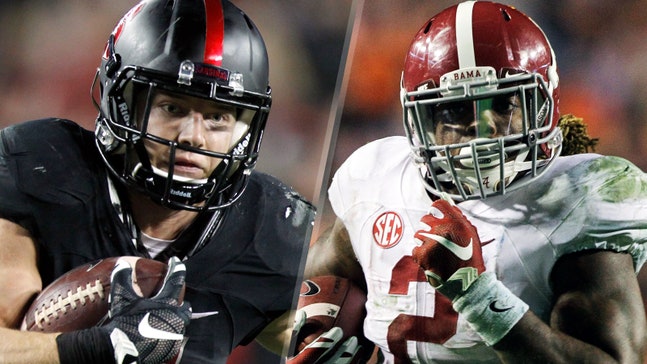 2015 Heisman Trophy race between McCaffrey, Henry eerily similar to 2009
Published
Dec. 7, 2015 6:04 p.m. EST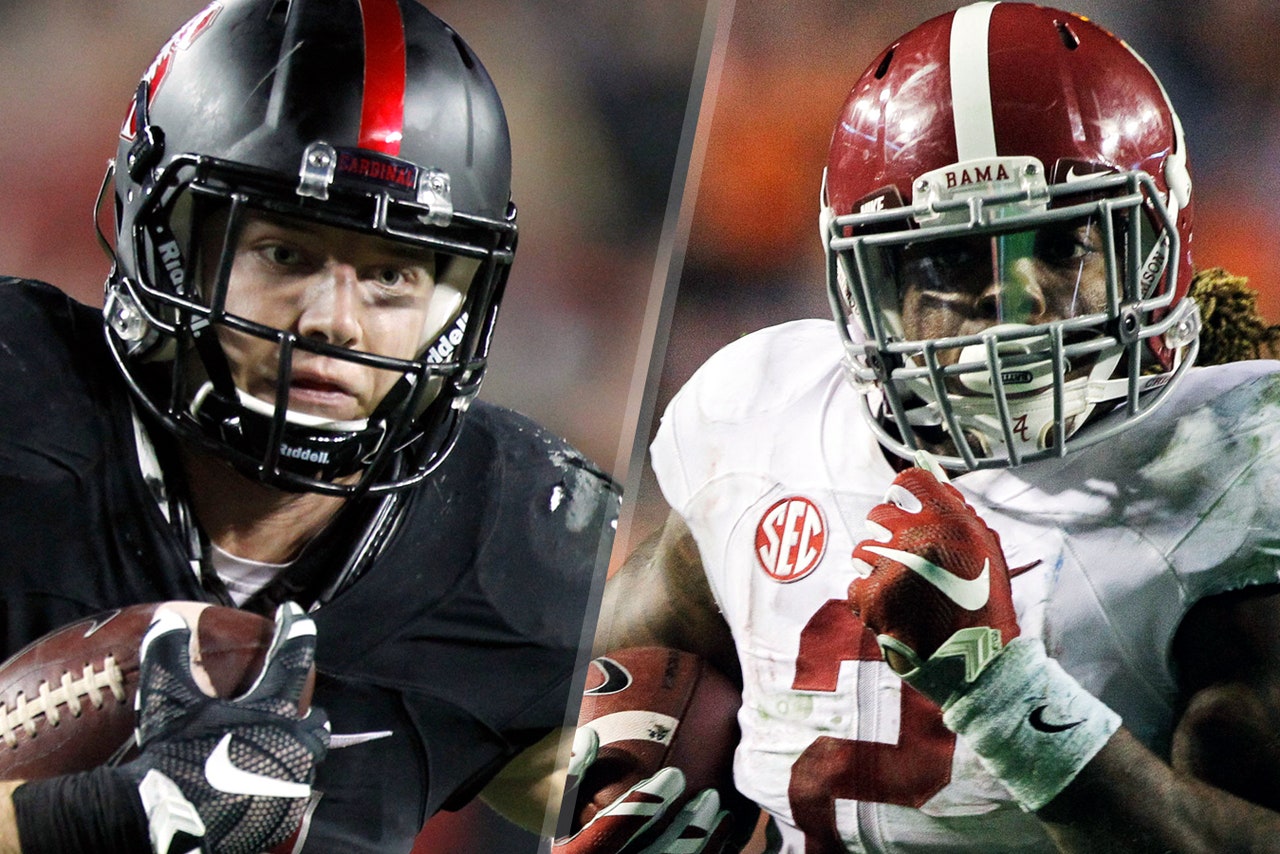 The 2015 Heisman Trophy race could come down to a battle between Stanford sophomore running back Christian McCaffrey and Alabama junior running back Derrick Henry. 
With both Stanford and Alabama running backs leading the way, the race is shaping up to a look a lot like 2009.
In 2009, Alabama running back Mark Ingram took home the Heisman Trophy in the closest race in the history of the award, barely edging out Stanford running back Toby Gerhart. Ingram finished only 28 points ahead of Gerhart, receiving 227 first-place votes and 1,304 points compared to 222 first-place votes and 1,276 points for Gerhart.
By most statistical measures, Gerhart's 2009 season was more impressive than Ingram's. Gerhart rushed for 1,871 yards and 28 touchdowns, while Ingram rushed for 1,658 yards and 17 touchdowns. 
However, Ingram's Alabama team was 12-0 and was on its way the 2010 BCS National Championship vs. Texas. Meanwhile, Stanford's 2009 team was 8-5 and finished tied for second in the Pac-12. 
The 2015 Heisman race could shake out in very much the same way. 
Both McCaffrey and Henry have put together wildly successful seasons. McCaffrey broke Barry Sanders' single-season record for all-purpose yards and currently has 3,496 all-purpose yards this season. Stanford, which finished No. 6 in the College Football Playoff rankings, missed out on the playoffs but won its third Pac-12 title in four years and will play Iowa in the Rose Bowl.
Henry leads the nation in rushing yards with 1,986 (McCaffrey is second with 1,847) and broke Herschel Walker's SEC record for single-season rushing yards. Henry's Alabama team finished No. 2 in the College Football Rankings and will play No. 3 Michigan State in the Cotton Bowl for the right to move on to the College Football Playoff National Championship game. 
With both Henry and McCaffrey having such spectacular seasons, the Heisman vote could once again come down to which player's team had more success on the field. Unfortunately for Stanford and McCaffrey, the last time this scenario played out Alabama and its running back came away with the hardware.
---
---