California Golden Bears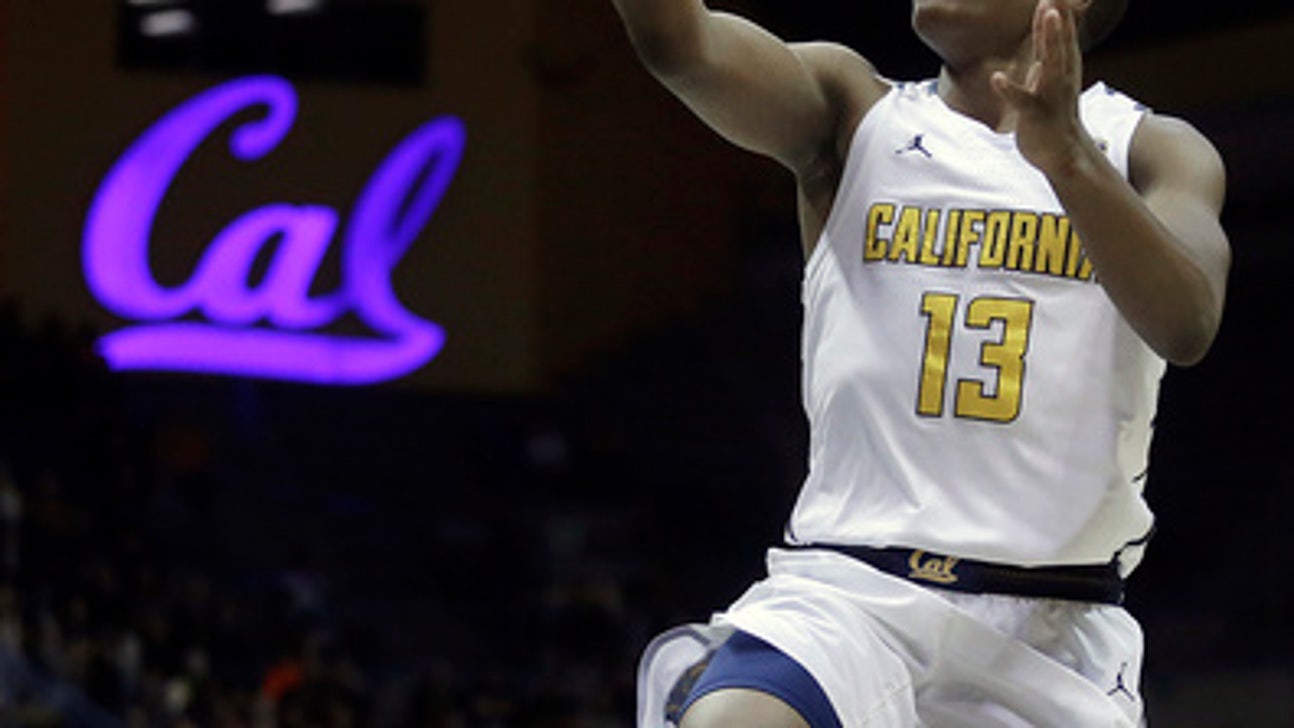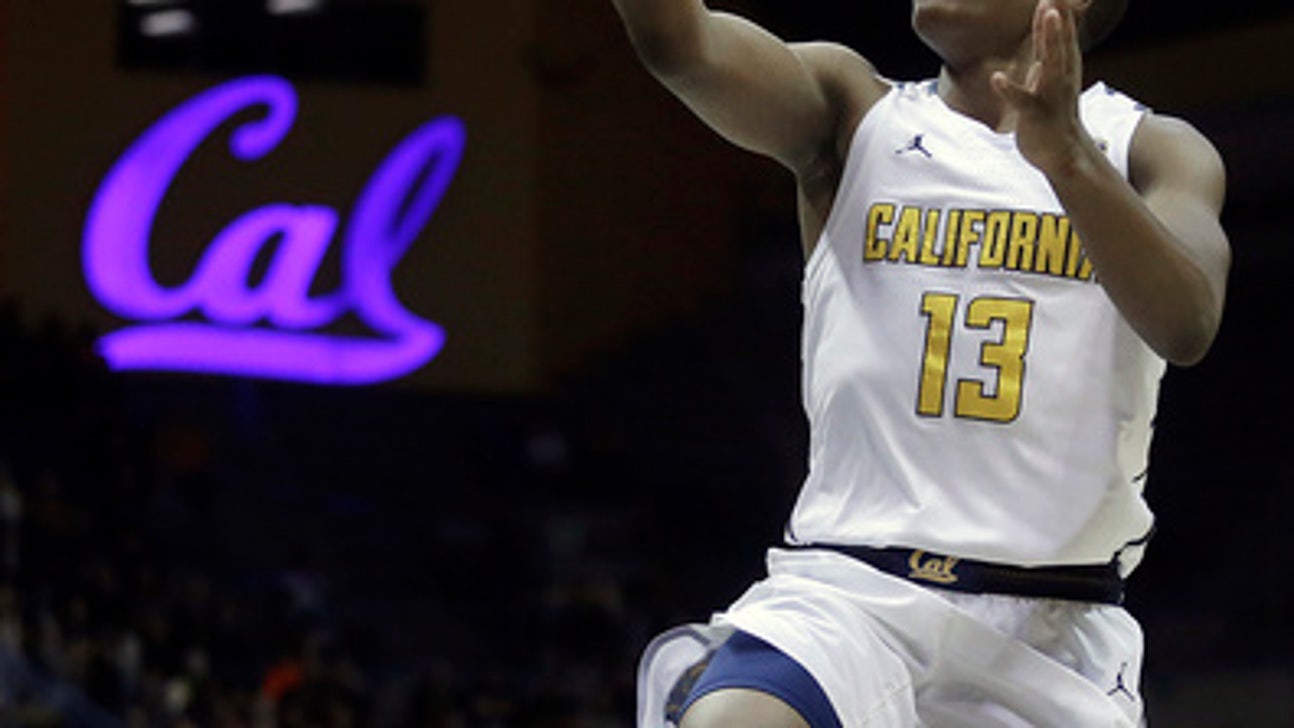 California Golden Bears
Cal freshman Charlie Moore plays with his father on his mind
Updated
Mar. 5, 2020 1:32 a.m. ET

BERKELEY, Calif. (AP) Tanya Moore planned a nice seafood dinner out Friday night to celebrate husband Curtis' 51st birthday, and that meant she would have to hire transportation help because he has struggled to stand up and walk since a devastating, massive stroke almost 16 months ago.
Curtis loves crab legs and lobster tail. But she also knew he might nix the entire plan and instead order in before tipoff on television of his son's Pac-12 debut across the country for California against No. 18 Arizona.
From Chicago, Charlie Moore's father watches every game and provides his thoughts and insight afterward, just as he has always done - preferably viewing live and usually then a second time from the tape. All Tanya can handle is the recorded version of Charlie's games now because her nerves are so frazzled from balancing work, watching basketball and caretaking for Curtis.
''His dad is his light and that was a tragic incident for us what happened. We just wish we could be there to support,'' Tanya said, thankful for a trusted Cal coaching staff in Berkeley. ''Between work and home, it's a lot right now.''
Curtis had a stroke during Labor Day weekend 2015 and has needed extensive rehab therapy in what has already been a long road to recovery.
Moore plays for his proud pop, who also is his longtime coach and still offers the same constant reminders he has since Cal's freshman point guard was about 4 years old beginning to pick up basketball: Stay focused. Stay humble. Don't ever put your head down.
Generously listed at 5-foot-11, Moore also considers that he is playing for all of the overlooked little guys out there. And he plays to show kids at home in Chicago how they can make it out of any circumstances to go to college or chase a dream.
And it's not just on the court. He is determined to earn a degree from a prestigious university to back up his professional basketball aspirations.
Scouts love him. For his dynamic game, sure, but also for his level head as he makes the leap to Division I and Pac-12 competition. They envision a tremendous college point guard as he continues to gain experience.
Cal coach Cuonzo Martin loves that he has never seen the baby-faced Moore lower his head or show he was discouraged or down.
''He's not fazed by the situation,'' Martin said.
Oh, and Moore can flat-out score. He grabbed a spot in the Golden Bears' record book in just his second collegiate game by setting a freshman mark with 38 points in an overtime win against UC Irvine on Nov. 16. That bested Shareef Abdur-Rahim's 33 points in November 1995.
''I've thought about it a little bit,'' Moore said. ''Knowing Shareef was a top college player, he made it to the NBA, just the things he accomplished throughout his career were just amazing, so for me to accomplish a goal higher than his is pretty awesome. It was pretty much surreal.''
Moore is still making adjustments - such as trying to improve his decision-making to cut down on turnovers - but rarely will you see him rattled.
''I know it's bad for me to show emotion. It affects my game and it also affects players on my team,'' Moore said. ''I just try to keep the same level head and emotions throughout the whole game. It's just something I've been working on. I've gotten better at it as I got older.''
They call him ''Cha Cha'' or ''Charlie Buckets.''
''It's cool,'' he said.
Moore is used to the attention. He takes most things in stride. The 2016 Illinois Mr. Basketball recipient - a long list of stars like Kevin Garnett, Derrick Rose, Jahlil Okafor and Jabari Parker are past winners - planned to attend Memphis until last spring. After a coaching change there, he called Cal and announced he was coming West because of his comfort with Martin and the staff.
Moore went into the weekend averaging a team-best 16.1 points, shooting 42.9 percent from 3-point range (24 for 56) and playing a Cal-high 31.8 minutes, yet his effort on the defensive end has most impressed Martin. It's something that is hard to project when a player comes from high school to college.
''He's probably a lot better at this stage than I thought he would be,'' Martin said.
Moore credits much of that to playing top-tier competition throughout AAU ball and around Chicago. Coaching continuity over the years with his dad and others didn't hurt, either.
''Part of that is really again his upbringing, the coaching that started from his dad on up to his high school coaches,'' Martin said. ''He's been with the people for four years of high school so his teaching was year-round with the same guys, the same mentality, the same philosophy and I think it really helped his growth as a young basketball player.''
After a four-turnover game in a loss to No. 12 Virginia last week that snapped the Bears' 27-game home winning streak, sophomore Ivan Rabb wasn't worried about how Moore would respond.
''I don't need to say anything to Charlie. I know he's hard enough on himself. He's a perfectionist, so he's going to think about it himself,'' said Rabb, who chose to stay in school as a sophomore rather than leap for the NBA. ''All I did was encourage him; I told him we need him to run the show. He had some freshman mistakes. It's good that he got thrown in the fire. ... He's a very composed player.''
Right after that loss, Moore's family cherished having him home in Chicago for a quick visit over the holidays.
There were probably some lessons from his dad, too. There always are - ''as many times as he could,'' Moore said.
Curtis' voice is in his head during the course of a game. Sometimes, ''I can hear him in the stands,'' Moore said.
''I just try to keep that same level head. Since I started playing basketball, it stuck with me - stay humble,'' Moore said. ''My dad used to tell me all the time, `Stay focused, don't put your head down, there's always going to be another play or a next game.'''
And in 2017, the entire family is staying optimistic - with plenty of prayer - that Curtis will continue to make strides, boosted by some great basketball on TV.
''Keep praying,'' Tanya Moore said, ''and hopefully things will change soon.''
---
---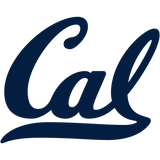 Get more from California Golden Bears
Follow your favorites to get information about games, news and more
---