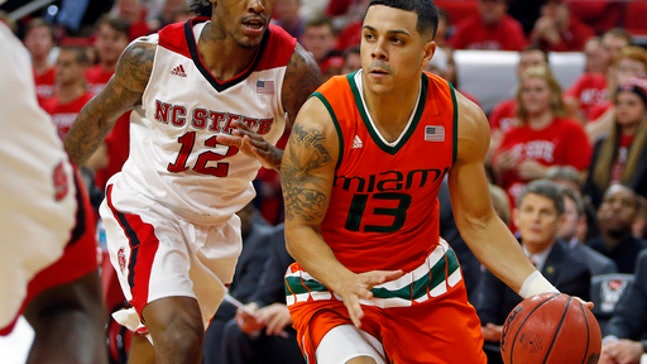 Barber, NC State control 2nd half to beat No. 15 Miami 85-69
Published
Jan. 30, 2016 6:43 p.m. ET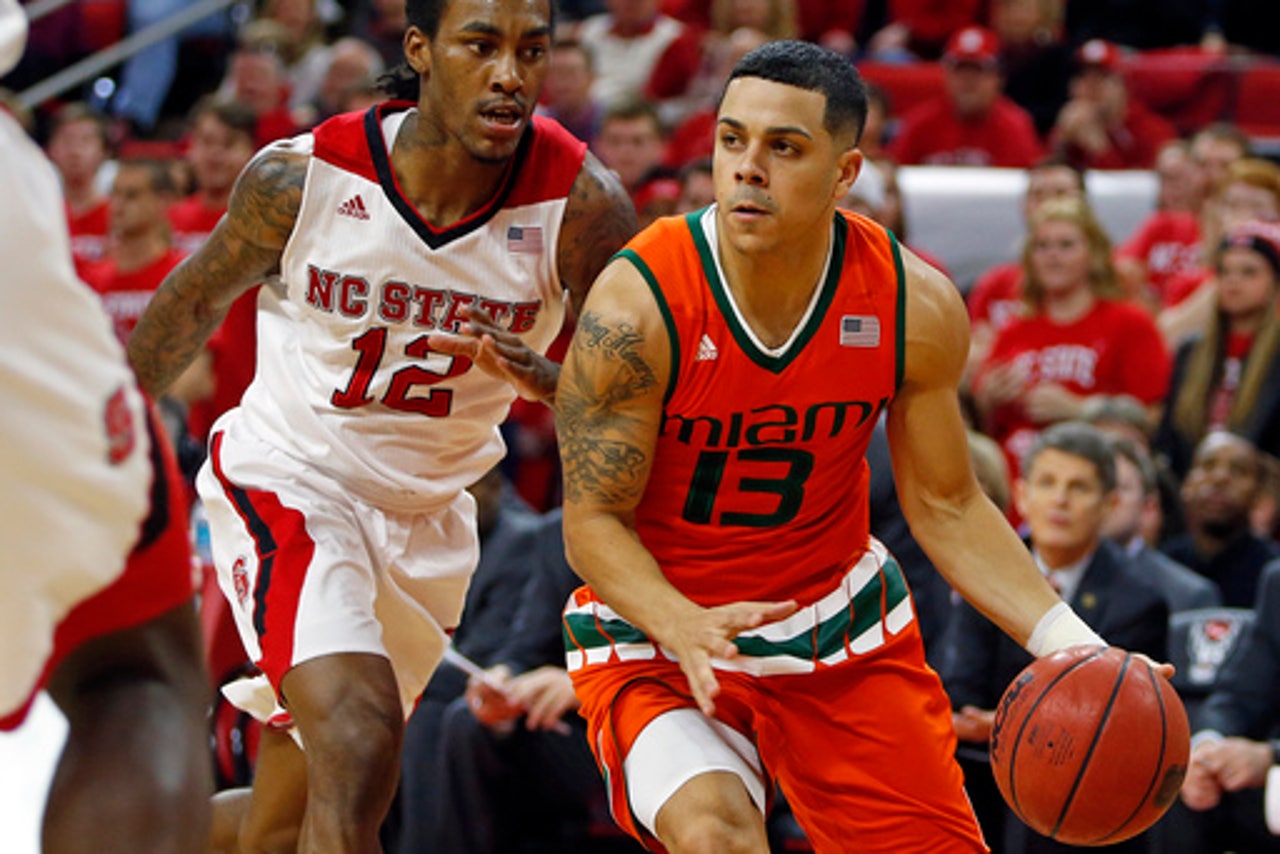 RALEIGH, N.C. (AP) Anthony ''Cat'' Barber scored 30 points to help North Carolina State beat No. 15 Miami 85-69 on Saturday.
Abdul-Malik Abu added 19 points for the Wolfpack (12-10, 2-7 Atlantic Coast Conference), who shook off a month's worth of struggles with a confident performance. N.C. State led the entire second half and shot 51 percent for the game to snap a three-game skid and earn its first home win in 2016.
Sheldon McClellan scored 18 points to lead the Hurricanes (16-4, 5-3), who never managed to dig themselves out a first-half hole that only grew deeper in the second half.
Miami trailed by 10 midway through the first half and closed to within 64-59 with about 4 1/2 minutes left, but the Wolfpack ran off seven straight scoring possessions to stretch the lead back out in what ultimately became a lopsided final score.
---