Zlatan Ibrahimovic suspended for 3 matches at the worst time for Manchester United
Zlatan Ibrahimovic has been banned for Manchester United's next three matches. The striker was charged with violent conduct for the elbow he threw at Tyrone Mings in the Red Devils' 1-1 draw with Bournemouth on Saturday and Ibrahimovic has decided to accept the suspension instead of appealing.
"Zlatan Ibrahimovic will serve a three-match suspension with immediate effect after he admitted an FA charge of violent conduct and accepted the standard penalty," an FA statement read.
The three-match ban will see Ibrahimovic miss Monday's FA Cup clash against Chelsea, as well as Premier League contests against Middlesbrough and West Brom. Mings was also handed a violent conduct charge after being spotted stepping on Ibrahimovic just prior to the Manchester United man's elbow.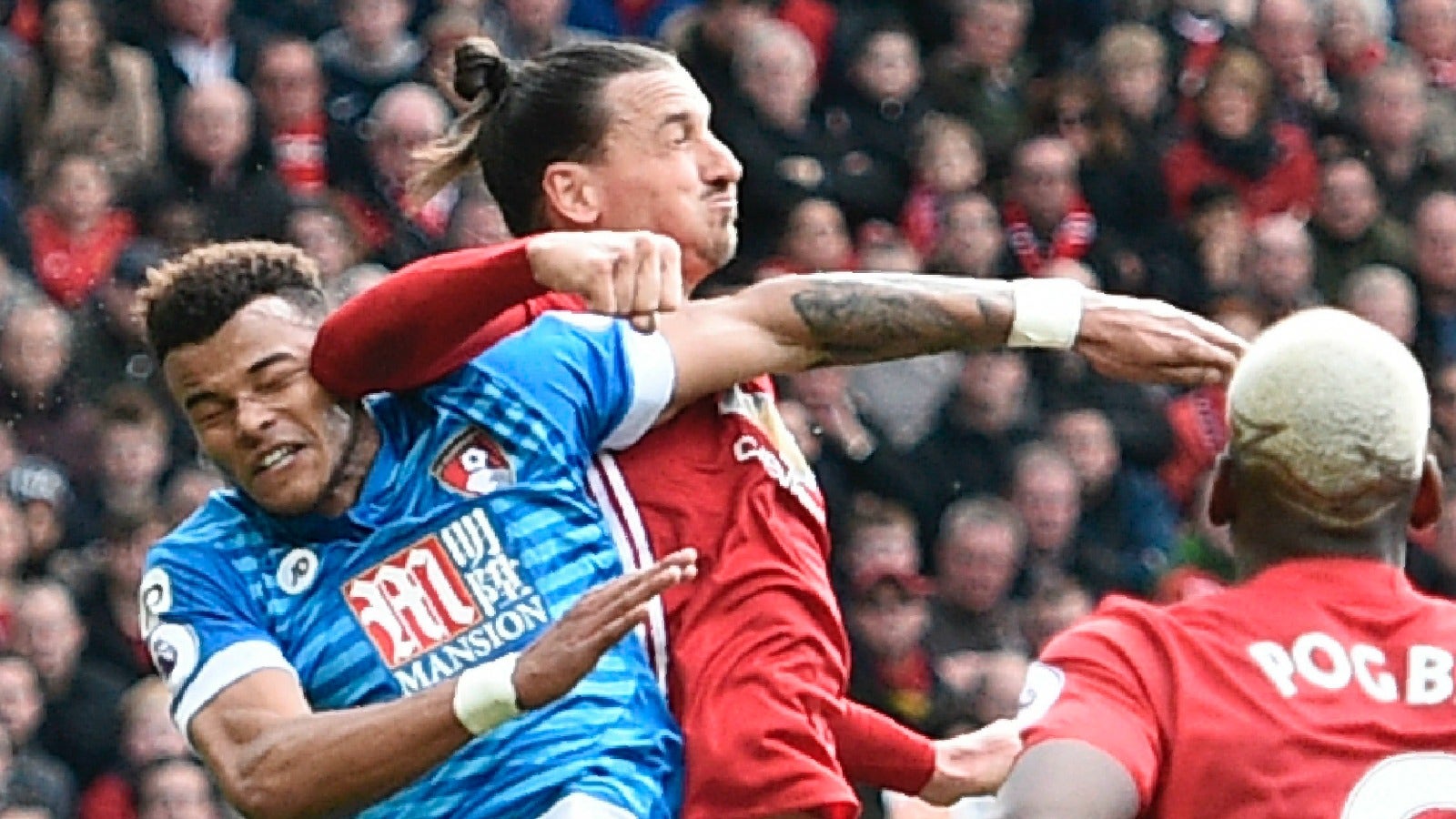 The timing of Ibrahmovic's suspension is horrible for Manchester United. Not only do they need to be at their best to beat Chelsea and advance to the FA Cup semifinals, but they're facing an uphill climb in the Premier League while dealing with serious fixture congestion. They need to be at full strength to handle all the matches coming up and make up the three-point gap between them and fourth place Liverpool.
Ibrahimovic just so happens to be arguably their most irreplaceable player too. He's scored seven goals in his last seven matches, a stretch that, not coincidentally, has seen Manchester United go unbeaten. With him out, Anthony Martial or Marcus Rashford will have to pick up the slack up front, although Wayne Rooney could get the nod too.
The good news is Manchester United's fixture congestion is partly because of their Europa League round of 16 tie, and Ibrahimovic will be able to play in both legs. But his elbow and subsequent suspension could do real harm to their FA Cup and top four hopes at a time when the Red Devils were starting to feel better than ever.