Vince Wilfork shows off body, tells Tom Brady to have Gisele call him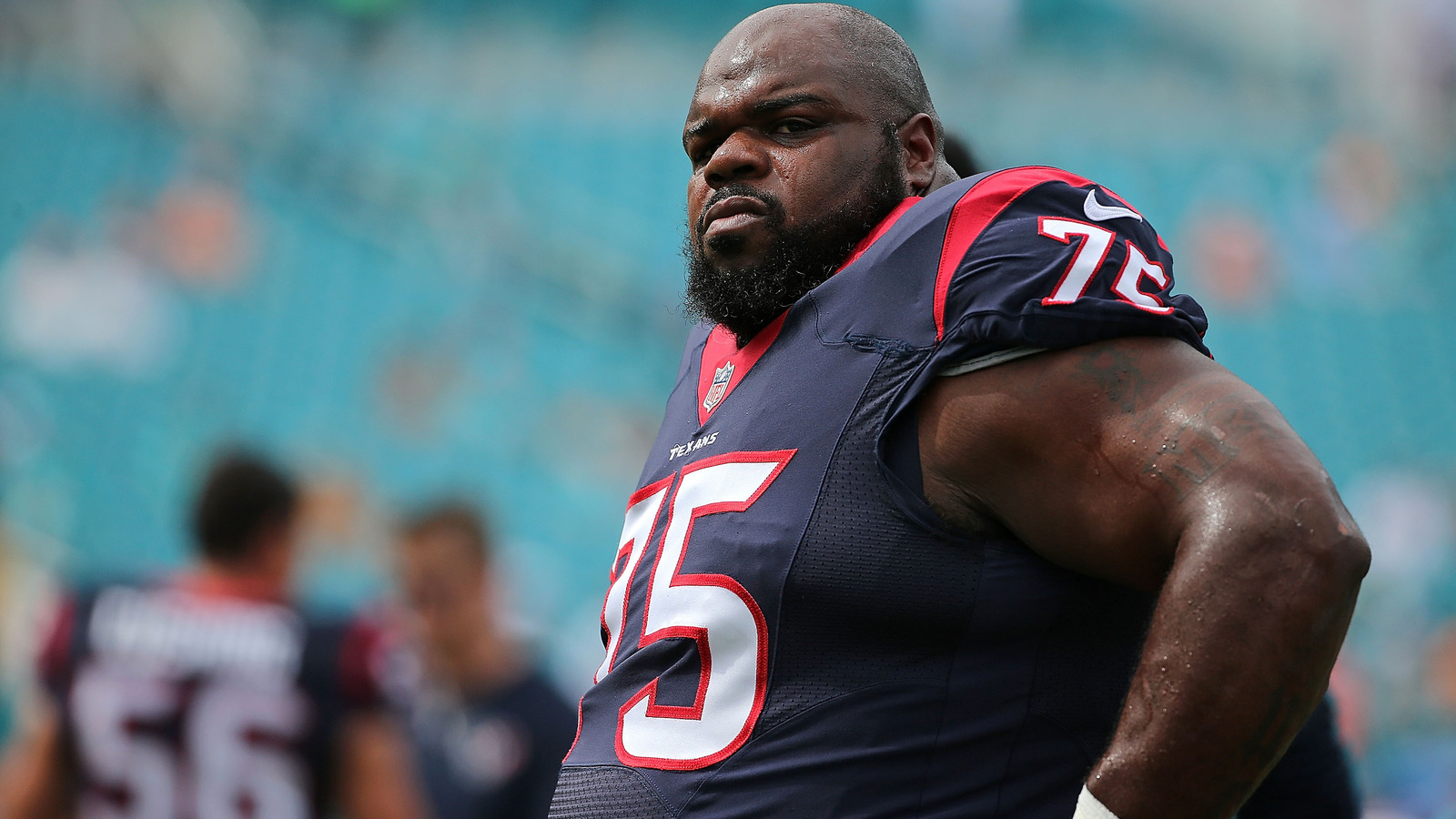 We're only a month and change away from the start of NFL training camps, which means things are going to start getting serious soon …
… well, maybe not too soon.
Houston Texans defensive tackle Vince Wilfork took to Twitter this morning after posing in ESPN Magazine's upcoming Body Issue, and presented a half-naked proposition to New England Patriots quarterback Tom Brady — a request for Brady's wife, supermodel Gisele Bundchen, to "call him."
This clearly is all in playful fun between the two former teammates — as evidenced by Brady's comment to Wilfork's Facebook post:
But Wilfork is also a very large human and I would be inclined to respond to his queries.
Tommy Boi where u at? Now that I've done @ESPN Mag #BodyIssue I'm ready for the modeling world. Pics out tomorrow! pic.twitter.com/kVLFInAG8M

— Vince Wilfork (@wilfork75) June 29, 2016