Richard Sherman stares down Rex Ryan after interception (Video)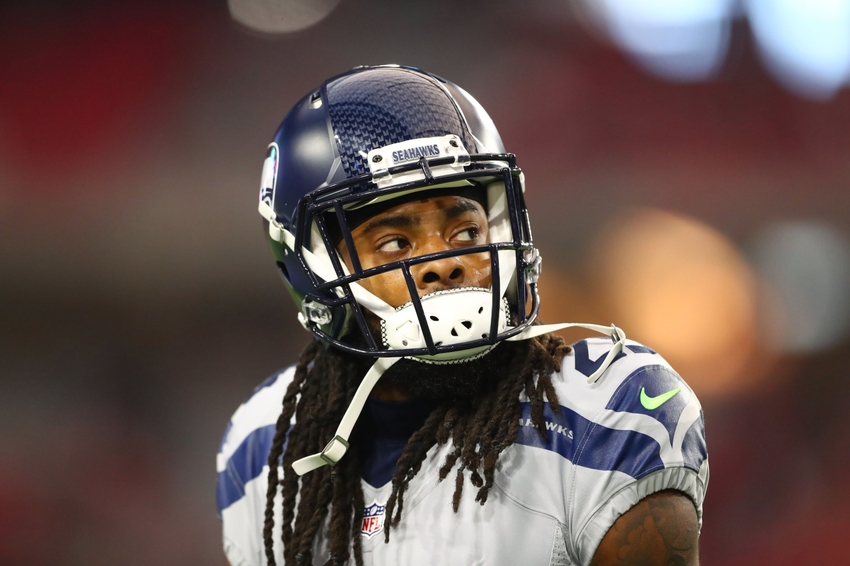 After getting screamed at by Rex Ryan, Richard Sherman made sure to give the Buffalo Bills head coach an epic staredown after his third quarter interception.
It's no secret that the Seattle Seahawks have benefitted from a couple of, umm, favorable calls over the last few years on Monday Night Football, and this most recent matchup against the Buffalo Bills hasn't been very different.
Before the end of the first half, Richard Sherman jumped the gun on Dan Carpenter's field goal attempt, leveling the kicker while showing little indication that he was actually going for the ball.
Bills head coach Rex Ryan made sure Sherman and the officials knew how he felt about the dirty play with a few choice words:
No penalty flag was thrown, Carpenter's made second attempt didn't count because Pete Carroll called timeout, and Buffalo's third try was a miss.
That no-call cost the Bills three points, and an interception to start the third quarter — by Richard Sherman himself, no less — completely swung momentum in Seattle's favor.
After the play, Sherman made sure to let Ryan know the feeling was mutual with an epic staredown of his own:
Sherman, widely regarded as one of the best safeties in the NFL and an intelligent individual, also comes with the reputation of being a cocky head case.
No one's forgotten the infamous Michael Crabtree postgame interview, and Sherman's recent comments about the quality of NFL officiating being so poor certainly will be called into play after this incident.
The NFL missed a dangerous hit from Sherman on the play right before halftime, and sometimes, the villain ends up winning. Sherman picking off the Bills to start the half and giving Ryan — another classic NFL villain — a taste of his own medicine probably qualifies for that category.
This article originally appeared on