Rex Ryan tells bizarre story of Bills LB breaking his nose in walkthrough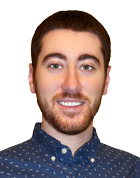 As every NFL team does, the Buffalo Bills held a walkthrough on Thursday. It's exactly what it sounds like as players and coaches walk through plays and schemes, typically before putting on the pads and actually practicing.
Walkthroughs are meant to be non-contact and are more of a learning "drill," but Bills linebacker Jamari Lattimore got himself injured in a freak accident.
Rex Ryan told the story during his press conference, and it's a bizarre one.
Ryan wasn't exactly sure who kneed him in the face, but he believes it was fellow linebacker Randell Johnson, who feels terrible about it.
"I think it might have been Randell, but I mean, he felt terrible," Ryan said. "It wasn't like he just went out and, just purposely, and tried to get him."
Add this to the long list of freak injuries this offseason. Lattimore joins the likes of Darren McFadden, Vikings backup quarterback Taylor Heinicke and Cowboys linebacker Damien Wilson.