Odell Beckham Jr. Blows By Browns Defense for Touchdown (Video)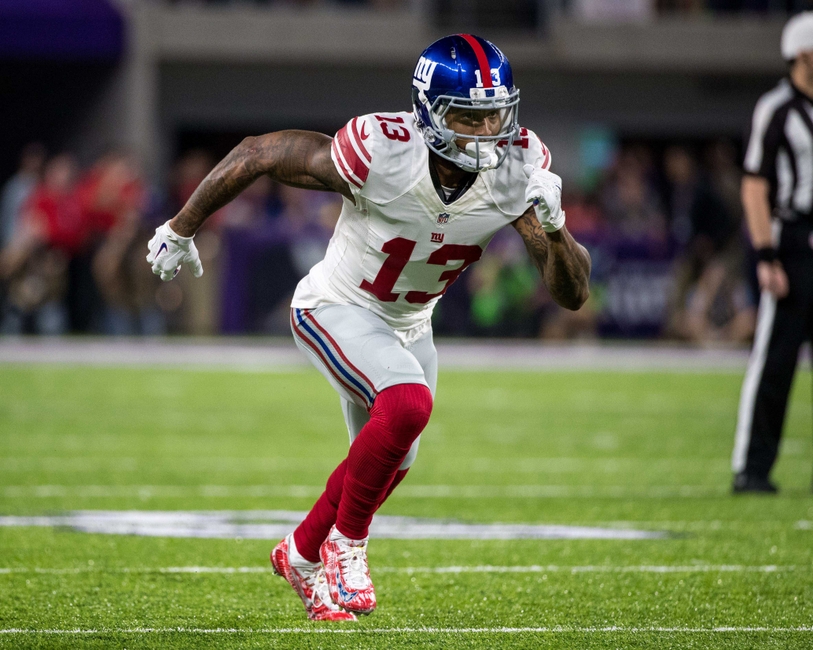 Odell Beckham Jr. left the Cleveland Browns in the dust as he blazed for a 32-yard New York Giants touchdown.
When people talk about New York Giants wide receiver Odell Beckham Jr., the natural first thing to come up is his catching ability. With all of the one-handed grabs and ridiculous hauls he's already made in his young career, that's understandable. However, the Giants superstar is a playmaker in every since and can really do it all as a receiver. That includes making the Cleveland Browns look silly with his wheels in Week 12.
In the second quarter of a closer-than-expected game against Cleveland on the road, the Giants were driving and were in Browns territory. From 32 yards out, they were just looking to pick up the first down. Therefore, Eli Manning threw a simple pass to OBJ over the middle on a short crossing route. Beckham made the grab, but he was far from done.
Once he had the ball in his possession, Beckham turned on the jets and blazed to the outside. He then got a seam on the edge, turned his run upfield and proceeded to absolutely torch the rest of the Browns defense all the way to the end zone on a 32-yard touchdown he made happen with his legs:
To recap, Odell Beckham Jr. can catch virtually anything thrown within 10 feet of him, is a crisp route-runner, and can also blow by anyone with top-tier speed. How exactly are defenses supposed to contain him again?
At this point, it's basically customary that Odell Beckham Jr. make ridiculous plays whenever he's on the field. He should also definitely be doing so agains this atrocious Browns defense. However, that doesn't make it any less impressive when he flexes his wheels. He's faster than you and isn't afraid to prove it to the tune of six points.
This article originally appeared on