Jamie Collins shares remarkably candid thoughts on trade from Patriots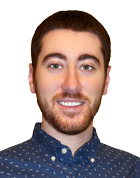 The New England Patriots pulled the trigger on a shocking trade Monday, sending Pro Bowl linebacker Jamie Collins to the Cleveland Browns for a compensatory third-round pick. The deal was baffling on the surface, but after digging a bit deeper, it makes some sense.
That's not to say Collins is exactly thrilled with going from a Super Bowl contender to the worst team in the league. While he'll welcome the opportunity to thrive in a new situation, he'd probably much rather win a ring in New England.
"This is my new home," Collins said regarding a possible long-term deal with the Browns, via Cleveland.com. "This is my focus. I'm ready."
He continued:
"I ain't got no problems with coming here and doing what I got to do. I'm a player and I'm a grown man. I know my job and that's to do what I got to do. I'm going to come in here and do what's best for the team. That's what I always do. This ain't my first rodeo. Coming out of college, I was 0-12 and they still took me. I'm good in this position. I'm good. Trust me.''
Collins was asked if he's hurt by being dealt to the Browns by the Patriots. He denied the idea that he is, taking a shot at New England's character.
"No. That shows their character," Collins said. "I'm good. I'm happy.''
The overwhelming thought behind the trade is that the Patriots didn't want to pay Collins in the offseason, seeing as he'll be a free agent in March. The Patriots didn't confirm nor deny that notion, but there were reports that they offered him $11 million per year.
Collins said that wasn't true, while also debunking the report that he asked for "Von Miller money."
"I don't know what the situation is," he said. "I don't know anything about Von Miller money. I don't know nothing about none of that. That just shows what they like over there. But I know Von Miller money didn't come out of my mouth. I'm not Von Miller. Let's have some common sense.''
The Patriots are overwhelming favorites to win the Super Bowl at this point in time, and could easily finish the year with yet another ring. Collins isn't worried about that, though. This was his response when asked if they'll win it all this season.
"I don't know and I don't care. I don't play for New England. I'm over here. All I care about is the Cleveland Browns."
One of the most notable things Collins said during his time with the media is that the Browns have more of a family feel than the Patriots.
"It's a different level,'' he said.