Kenny Vaccaro dropping appeal, will serve suspension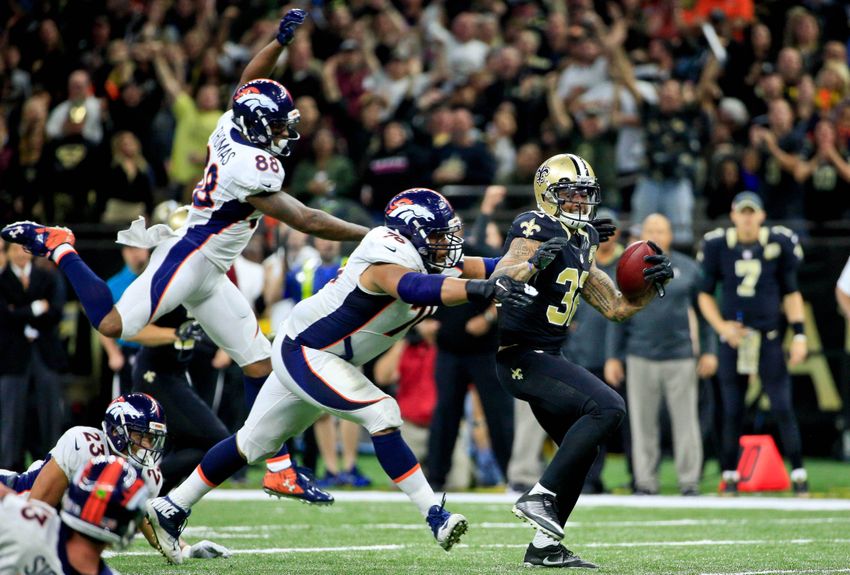 Nick Underhill just reported that Kenny Vaccaro will drop his appeal of a four-game suspension for the use of performance enhancing drugs.
Per Underhill, Kenny Vaccaro will begin serving his four game suspension immediately. Assuming the Saints miss the playoffs, Vaccaro's season is over.
Vaccaro was awaiting the results of a second drug test before beginning his appeal process.
It's unclear at this point if Vaccaro timed the move to eliminate the possibility that he miss games in 2017. With only four games left to play, had Vaccaro's suspension been upheld after Sunday he would have been forced to miss at least one game next season.
So there is a silver lining here.
Unfortunately, it all but dooms the Saints slim hopes of advancing to the postseason. Kenny Vaccaro has been instrumental to this defense. He plays a LB/S hybrid role that allowed Dennis Allen some versatility. In his only absence this year, the Atlanta Falcons torched the Saints for 45 points. Devonta Freeman ran for 152 yards. Vaccaro is a key player in this run defense.
In his stead, Vonn Bell will likely start. And Roman Harper will see the field more often. It'll be a good learning opportunity for Bell. But he won't be able to replace Vaccaro's versatility and tackling ability.
Vaccaro's suspension is for the use of Adderall. Many players in the league use the drug, but it is only allowed with a prescription. It's a shame, because Vaccaro was having a standout season on a struggling defense, and look poised to appear in the Pro Bowl. He'll spend the rest of the 2016 regular season on the sidelines.
If the Saints do manage to advance to the postseason, he'll be rested and available. But that's a big if.
This article originally appeared on