Ezekiel Elliott's game-winning touchdown vs Steelers (Video)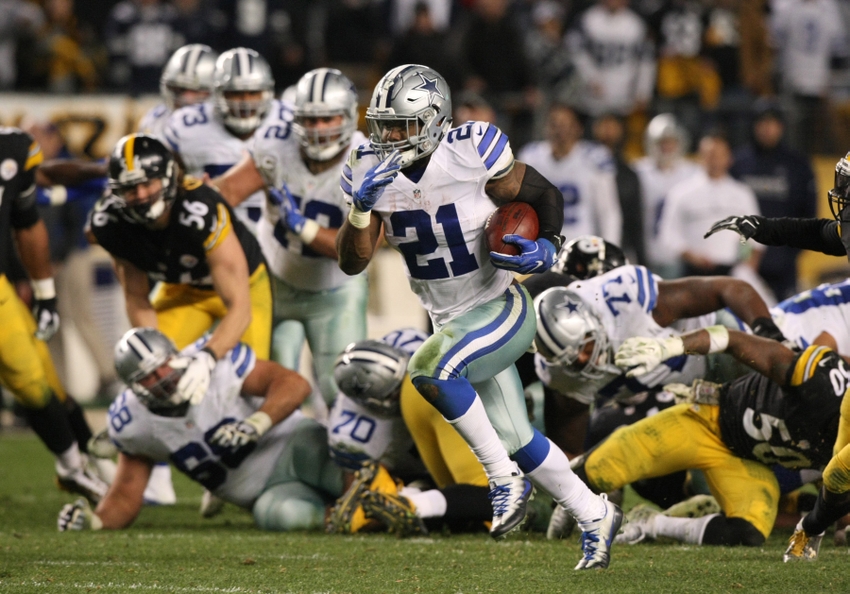 The Dallas Cowboys shock the Pittsburgh Steelers on Sunday thanks to this game-winning rushing touchdown by running back Ezekiel Elliott.
The Dallas Cowboys should not have won this game over the Pittsburgh Steelers on Sunday. They blew a late fourth quarter lead to Pittsburgh on a Ben Roethlisberger fake spike touchdown pass to Antonio Brown. Pittsburgh would lead Dallas, 30-29 with less than a minute left in the game.
Dallas would orchestrate an improbable drive to beat the Steelers at Heinz Field. Cowboys quarterback Dak Prescott would throw some underneath passes to lead his team down the field. An ill-advised facemask penalty gave Dallas great field position. Instead of kicking a field goal to win it, running back Ezekiel Elliott found extra special pay dirt on this game-winner.
ZEKE with the go-ahead TD!!!
Only 9 seconds remain.

Wowowowowowowow. #DALvsPIT https://t.co/69sn9wdn3H

— NFL (@NFL) November 14, 2016
On a first and 10 from the Steelers' 32-yard line, Elliott would take a handoff from Prescott and would explode up the middle on a Pittsburgh defense that stacked the box. He would go into the end zone untouched on his 32-yard scamper with only nine seconds left on the clock. Dallas would go for two and fail.
Pittsburgh would get the ball back with nine seconds left, but couldn't march the necessary 75 yards to beat the Cowboys in their place. This was Dallas' eighth straight win, moving to 8-1 on the season. The Cowboys have the best record in the NFC and would be the presumed favorites to represent the conference in Super Bowl LI in Houston in February.
Dallas has leaned heavily on its two star rookie offensive players in Elliott and Prescott. However, the biggest star in Dallas has to be this world-class offensive line. That unit makes Dallas a legitimate Super Bowl contender.
More from FanSided
This article originally appeared on