Little kids getting touchdown balls from the Panthers is just the best thing
Once again, Carolina Panthers touchdowns are leading to great moments for some young fans.
The Panthers jumped all over the Arizona Cardinals early in Sunday's NFC Championship Game, with an 86-yard touchdown pass from quarterback Cam Newton to Corey Brown giving them a 17-0 lead in the first quarter. After that score, Newton handed the ball up to a few boys in the good seats, and it was great: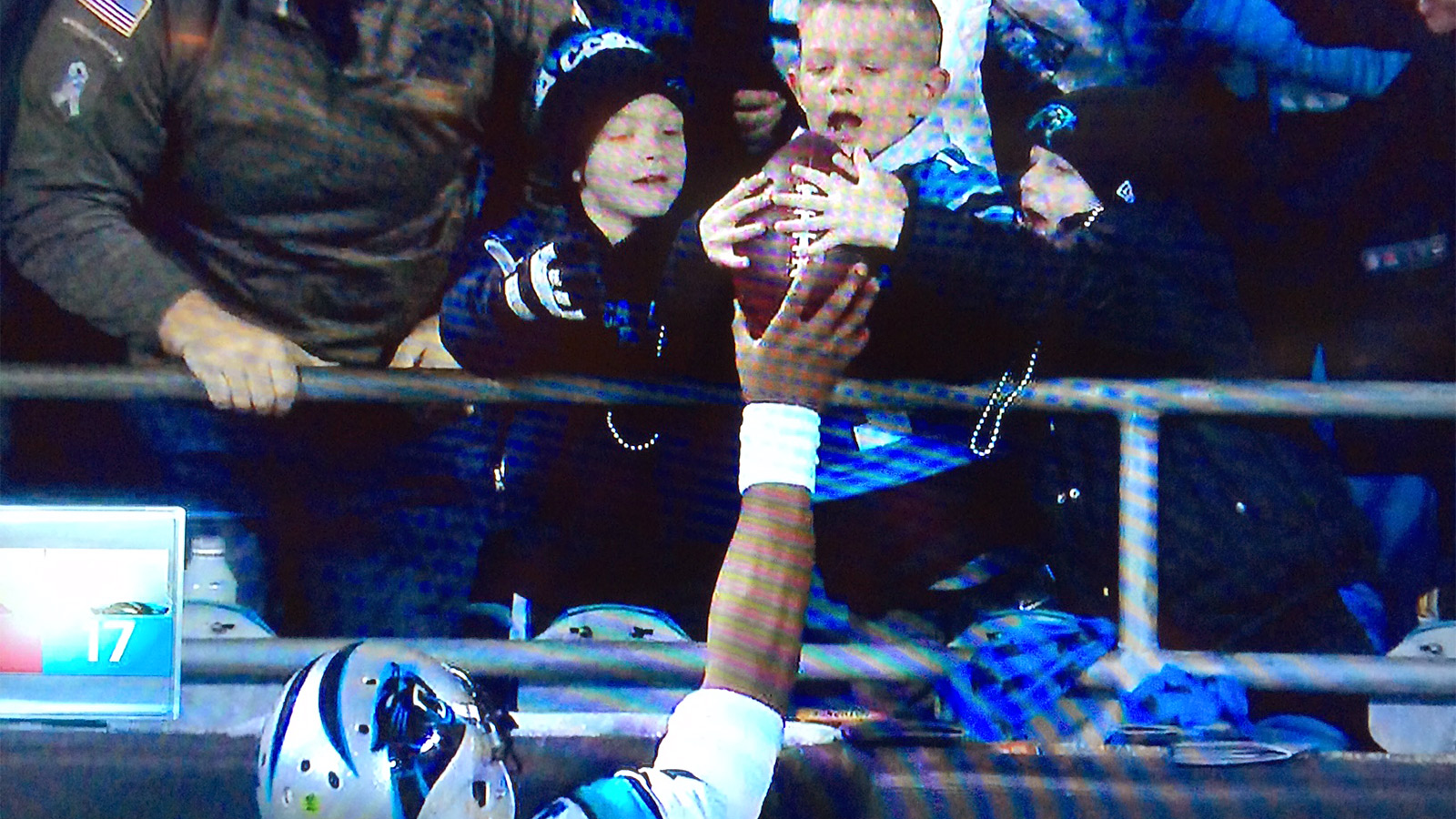 And that wasn't the first such moment of the game. Earier in the first quarter, Ted Ginn Jr. scored on a crazy 22-yard touchdown run, taking a reverse pitch from quarterback Cam Newton and running to his left, all the way to the sideline, then made some progress up field, then cut back to his right and went all the way back to the right side of the field to eventually find the end zone. It's worth a look:
Watch Ted Ginn Jr. literally cover 90.97 yards while putting out all the moves on this 22-yard TD run #KeepPounding https://t.co/BMC1qcFWZs

— NFL (@NFL) January 25, 2016
After the play, Ginn gave the ball to a fan in the good seats, a little girl who had a great reaction: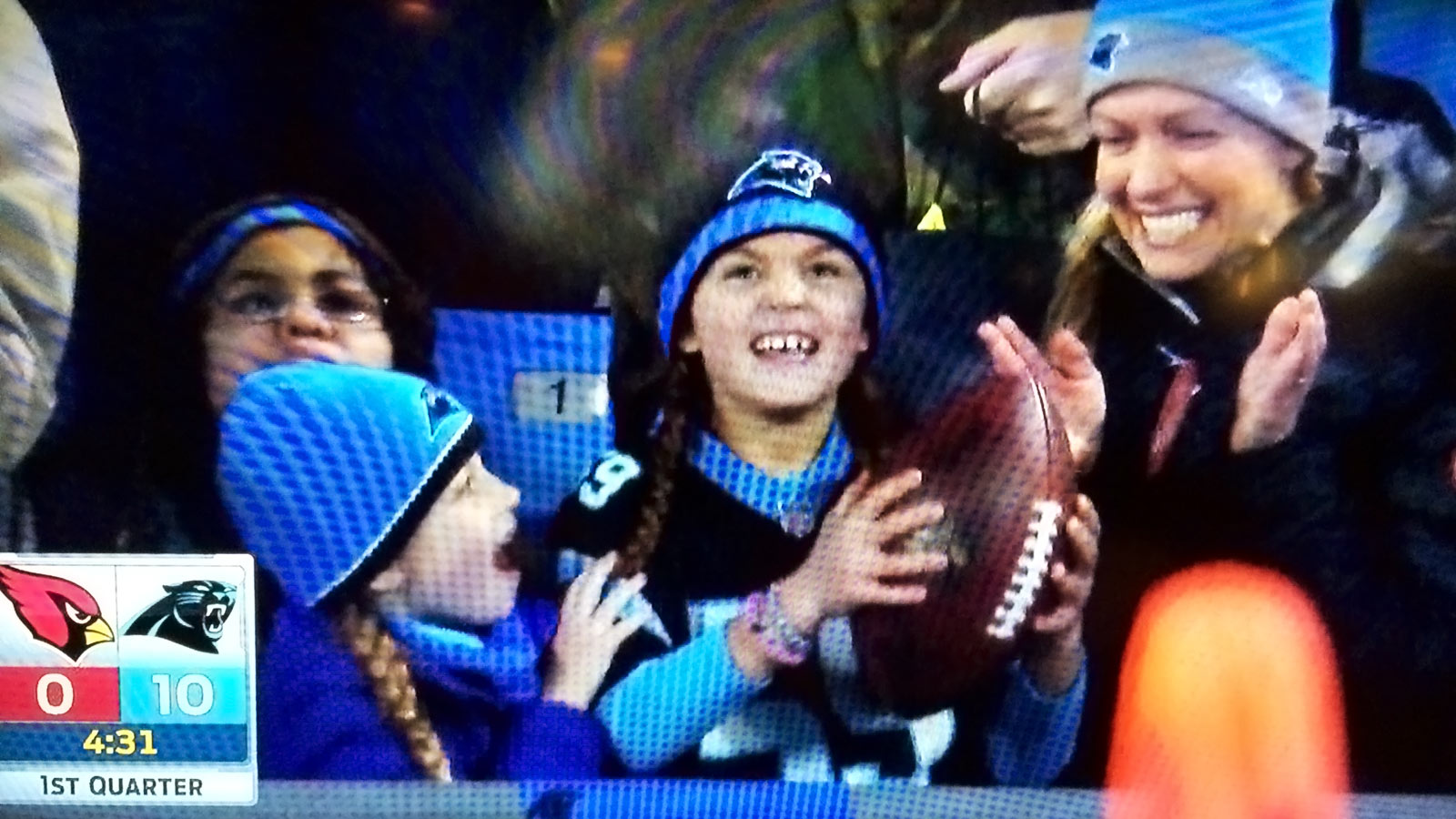 It was all reminiscent of a week ago, when a Jonathan Stewart touchdown run culminated with another little girl having her day made:
😄 #KeepPounding pic.twitter.com/lyLjyBzlHT

— NFL (@NFL) January 17, 2016
Keep it up, Panthers.
UPDATE: A kid with an Auburn hat — of course — was the benefactor of a second-quarter touchdown ball from Newton.