Here's how much money Tyrod Taylor gave up to stay with the Bills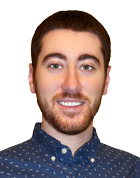 The Buffalo Bills have failed to find a franchise quarterback since the days of Jim Kelly. It's led to the longest playoff drought in professional American sports. Tyrod Taylor seems to be the guy to at least try to fill that void, but the Bills were in danger of losing him due to a contract disagreement.
Fortunately, Taylor gave up substantial money to return to Buffalo on his restructured contract. How much, you ask? According to Spotrac, $10 million.
Taylor will make $30.5 million total in 2017 and 2018. Had the Bills picked up his option on his previous deal, he would have made $40.5 million – hence, the $10 million pay cut. If Taylor didn't agree to the pay cut, the Bills reportedly would have released him.
The Bills, just a few days before the March 11 deadline to do so, agreed to a restructured contract, avoiding a $30.75 million guarantee going forward. Taylor could have easily waited it out and forced the Bills' hand, either landing that $30.75 million guaranteed, or hitting free agency.
Had Taylor hit the open market, he would have had numerous suitors. The Browns and Jets, at the least, would have had interest. The Broncos and 49ers would have been good fits, too, and probably would have paid him more than he got in Buffalo.
Taylor clearly believed the Bills gave him the best chance for success, and his new deal allows him to become a free agent in 2019. If he plays well the next two years, he could cash in big time.