MiLB: Chase De Jong and the Life as a Minor Leaguer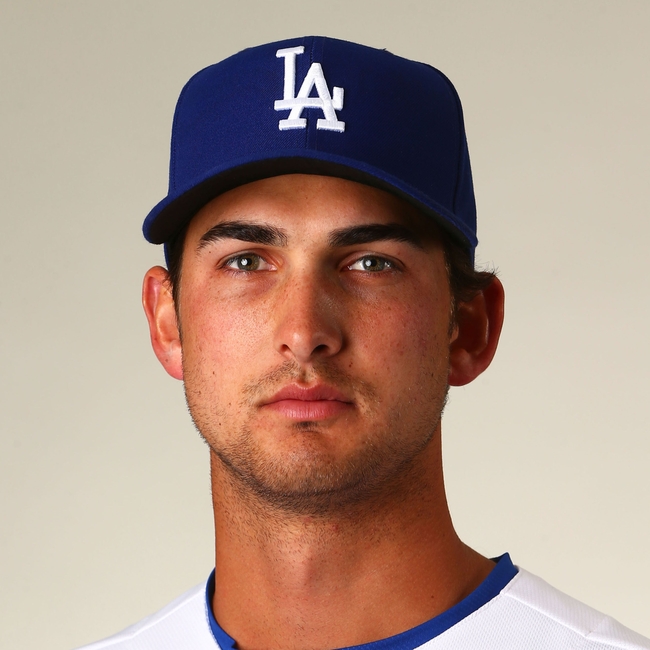 Many claim to be fans of baseball, and yet are unaware of what goes on in the minor leagues. The journey of Chase De Jong reflects those of many minor leaguers and paints a picture of life before the major leagues.
"Fifteen minutes in the majors means you're a great baseball player," said Detroit Tigers manager
Jim Leyland
—who never got his fifteen minutes above the Triple-A level. "People just can't understand how good you have to be to get there at all." (per
goodreads.com
)
Prior to making a name for themselves in the major leagues, nearly every professional baseball player began their careers namelessly in the minor leagues. It is there that many ballplayers, such as Chase De Jong, lay the foundations for their future careers and learn necessary lessons before they take the big stage.
Nearly 23-years-old, De Jong is five seasons into his career in the minor leagues. Due to his high school success, he was selected by the Toronto Blue Jays in the second round of the 2012 draft. From there, the right-handed pitcher spent two seasons playing rookie baseball in the Blue Jays' minor league system.
Before his move up to Single-A Lansing in 2014, De Jong experienced his first taste of the major leagues. In fact, that first taste temporarily set up shop in the same clubhouse. As a member of the GCL Blue Jays, De Jong played alongside the recovering Jose Baustista. Through both his words and actions, the veteran outfielder influenced De Jong's preparation process.
"To see how one of the games' best prepared for a game really stuck with me," said De Jong. "He watched every at bat before and after him to be better prepared for his next one. The attention to detail was second to none."
A Mad Dog Spring
De Jong played one more full season with the Blue Jays before being traded to the Los Angeles Dodgers. The improvement he showed in 2014, going 11-7 with a 3.43 ERA Lansing and Single-A Rancho Cucamonga, caught the attention of the Dodgers, who invited him to Spring Training in 2016.
On top of facing major league hitters in Spring Training, he was guided by the great Greg Maddux. At the end of his 23 season career, Maddux was an eight-time All-Star and received four consecutive Cy Young awards. He finished three consecutive seasons with the lowest ERA in baseball from 1993-1995 and also in 1998.
Needless to say, Maddux knows how to pitch.
Earlier that year, he agreed to joined the Dodgers and assist in every aspect of baseball operations. Out of his many roles, he joined the club in Arizona to work with the pitchers. In De Jong's case, Maddux impacted the way he prepares for games and how he attacks hitters.
 An Example to Follow
The lessons he learned from Maddux showed in his two relief appearances in Spring Training and his rapid rise during 2016. What followed his time in Arizona was a whirlwind, where De Jong shot from Single-A to Triple-A over the course of a season.
He started the year with a promotion to Double-A Tulsa and made 25 starts, earning a 14-5 record and 2.86 ERA. The season ended, but not before De Jong made one start with Triple-A Oklahoma City, where he allowed only one run and struck out eight through 5.1 innings.
In the midst of the season, De Jong watched a pair of his teammates make their major league debuts. Spending a majority of 2016 on the same roster as De Jong, Brock Stewart and Andrew Toles made their debuts during the summer.
"Talk about two guys that completely deserved it," said De Jong. "I know that whenever they were on TV our clubhouse always stopped and watched because that was our friend playing and we were happy for them."
De Jong played with Stewart since his first season in the Dodgers' farm system. Both right-handed pitchers worked their way through the minor leagues until Stewart debuted on June 29. He made five starts in 2016 and went 2-2 with a 5.79 ERA.
De Jong's first interaction with Toles came in Tulsa and they briefly played alongside each other in Rancho Cucamonga. After debuting on July 8, Toles played in 48 games and batted .314 with three home runs and 16 RBIs. In addition to De Jong's joy of seeing his teammates succeed, they leave behind an example of what it takes to reach the major leagues.
Not Finished Yet
Although De Jong is encouraged by his progress, he realizes his need for growth. Early on in his career, he quickly realized that reaching his goal requires complete focus and dedication is absolutely crucial. His drive to be better and openness to learn are cultivated by the atmosphere of the minor leagues.
Despite the daily grind and "month-to-month leases", while at the same time "expected to compete at a professional level", De Jong is surrounded by likeminded teammates with the same aspirations. Consequently, that team-orientated atmosphere is reflected in De Jong's gradual improvement as he closes in on his major league debut.
"Overall my experience in the minor leagues has been great," said De Jong. "I have been blessed to play for two teams that have won championships. I have been traded, and I have played for some great minor league affiliates."
More from Call to the Pen
This article originally appeared on