Derek Jeter gets slimed with gold slime at Nickelodeon awards show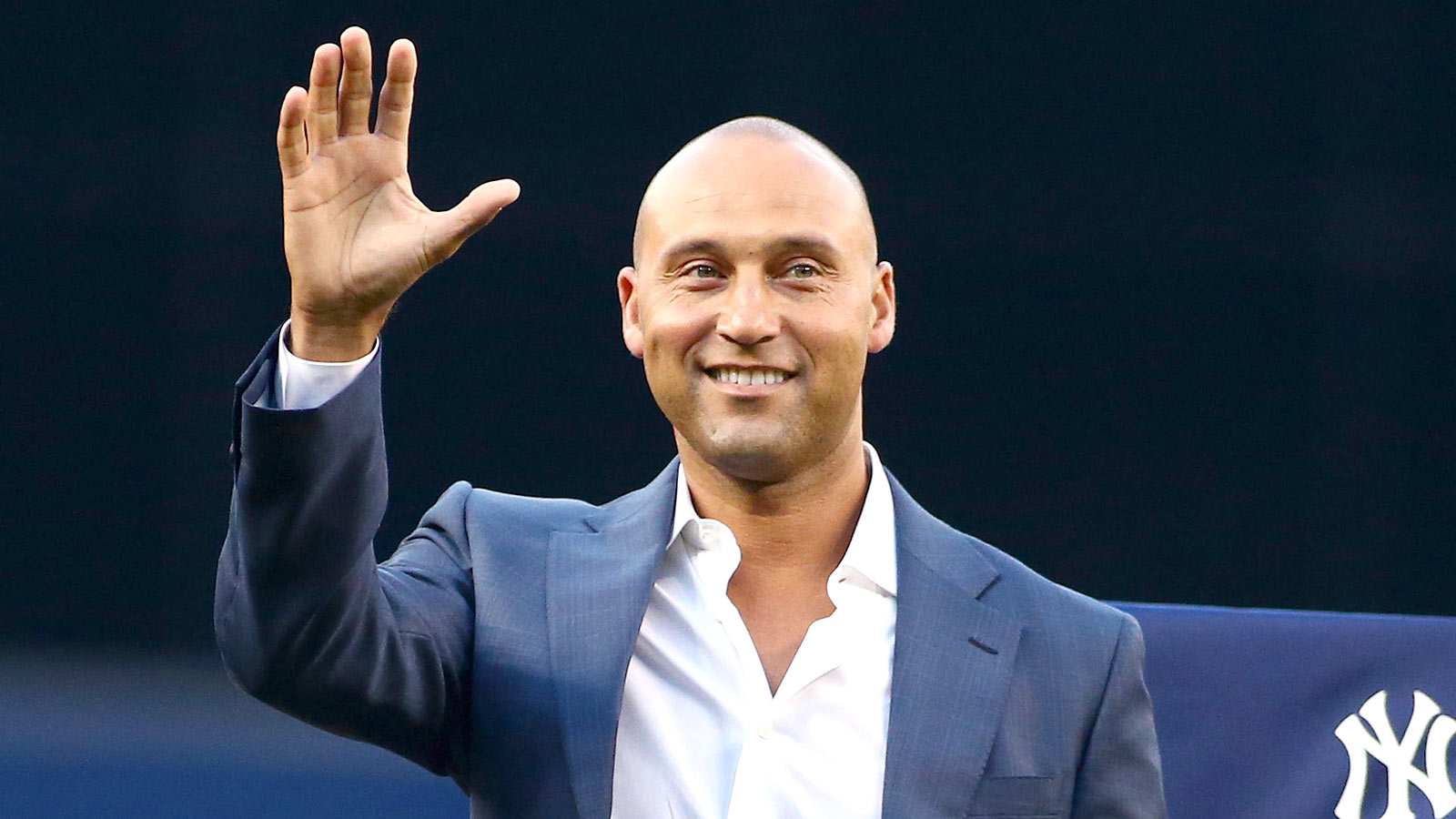 It looks like Derek Jeter is enjoying retirement.
Jeter appeared at the Nickelodeon Kids Choice Sports Awards, looking fresh and clean hanging with Golden State Warriors champion Stephen Curry on the red carpet.
That didn't last long, however, as he was slimed with gold slime during the show:
Fans of Nickelodeon will remember the station using green slime in their shows (especially in the 1990's, such as Figure It Out, Double Dare, Wild & Crazy Kids, etc.), but apparently, the golden slime is reserved for stars of Derek Jeter-caliber.
Look who we just ran into @StephenCurry30 and #DerekJeter on the #KidsChoiceSports Orange Carpet! 🏀⚾ pic.twitter.com/73KlAU6y4Y

— Nickelodeon (@NickelodeonTV) July 16, 2015
When it starts raining gold slime you just gotta go with it. Love ya #DerekJeter, you're amazing! #KidsChoiceSports pic.twitter.com/2gt36DFYND

— Nickelodeon (@NickelodeonTV) July 17, 2015
Derek Jeter gets covered in gold slime after accepting the Legend Award to close the show! #KidsChoiceSports pic.twitter.com/HzquF4JQv8

— Nickelodeon Press (@NickelodeonPR) July 17, 2015