Cincinnati Reds could use a bye week this off-season to get ready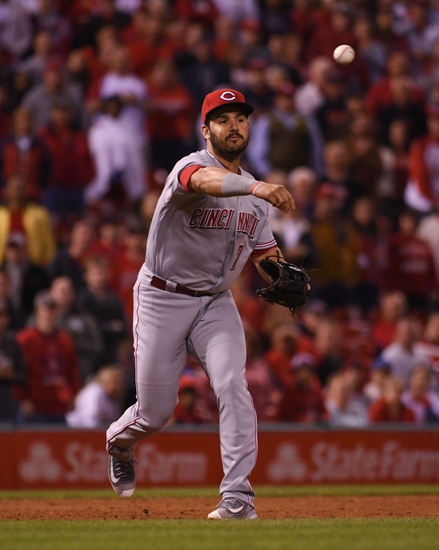 The Cincinnati Reds don't appear ready for this off-season with pitchers being sent away when they need more.
With Josh Smith gone and John Lamb traded to Tampa Bay, the Cincinnati Reds are letting the off-season slip away before it even begins.  Their focus has been on cleansing the forty man roster to protect prospects.  That's a decent plan, except there still has to be a team for 2017.
The Reds only have 34 players on their roster currently.  That gives them six slots to protect prospects.  That includes the Reds currently retaining the rights to veteran pitchers Alfredo Simon and Ross Ohlendorf.
In all fairness the Reds have been cleaning their roster since last month.  Abel De Los Santos has been claimed by the Los Angeles Angels.  Caleb Cotham of the Aroldis Chapman deal is already through waivers and in Louisville.  Former uber prospect Yoman Rodriguez is already there too.
The Reds also signed a handful of minor league free agents to populate their minor league rosters with veterans next season.  So maybe the Reds are planning to do something with their roster heading into the GM meetings.  They have plenty of young talent, even with questionable upsides.  In particular the pitching is an interesting situation having already traded away John Lamb.
Additional time would give the Reds a chance to figure out what they are going to do in the era of Dick Williams.
Maybe this really has more to do with the exchange of power from Walt Jocketty to Dick Williams.  Maybe Williams is letting Jocketty have one last GM meeting where Walt is the top dog.  Or maybe Williams is waiting to spring a great plan.
There is no proof that those maybes are what is happening.  Williams is supposedly a financial industry brainchild who will bring analytics to the Reds.  The fans are not seeing that yet.
He has a bit of a dud roster coming out of the 2016 season.  Granted, he and Jocketty supposedly worked together during the 2016 season to get things ready, but this roster is clearly Jocketty's work.  Williams might be re-starting the rebuild in his own image.
Want your voice heard? Join the Blog Red Machine team!
How long will Williams have?  Remember Wayne Krivsky and Dan O-Brien?  They built the farm system and then the roster before Jocketty swooped in took the credit.  Are the Reds heading down that road again?  There are a ton of questions mostly because the Reds don't tell us what their plans for the future are, if they have any.
More from Blog Red Machine
This article originally appeared on