Boston Red Sox pick up John Farrell's 2018 option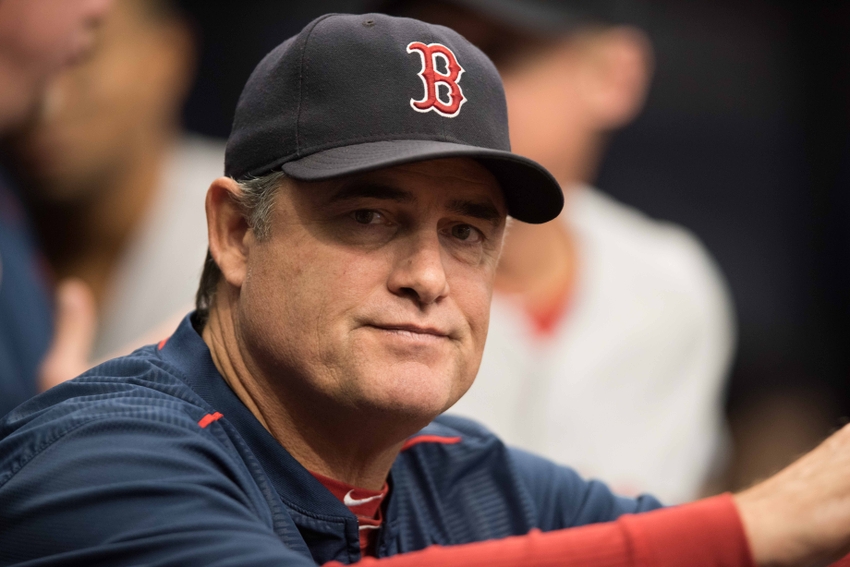 The Boston Red Sox announce they have exercised John Farrell's 2018 option.  Is this a good thing or a bad thing?
The first move of the Winter Meetings for the Boston Red Sox was to pick up the 2018 option for Manager John Farrell.
This was a move one writer had suggested the Red Sox consider when they picked up the 2017 option after the season ended.
After the 2015 season, the Red Sox waited until February to pick up Farrell's option for the following season. The state of the franchise is far more stable than it was in 2015 when they were coming off of a last place finish. Perhaps it is because Farrell is in more of a position of strength that the Red Sox and President of Baseball Operations Dave Dombrowski picked up two years of options so early in the offseason.
One could argue that the team is jumping the gun, picking up a second option year for Farrell nearly two months after picking up the previous option but not after any more games had been played. Farrell's 339-309 record in his four seasons as the Red Sox manager hasn't improved any, but there is one huge difference between now and 2015. Boston's American League East division title proved that Farrell was no one-hit wonder. 2016 had David Ortiz and Dustin Pedroia in common with 2013. That 2013 title year didn't have MVP runner-up Mookie Betts as a budding superstar or Xander Bogaerts as a middle of the lineup force. The point here is that Farrell was able to win a division title with a much different cast of characters than his prior division title.
More from BoSox Injection
Another point that should not be lost in this analysis of the 2018 option exercise is that by showing the Red Sox are set at manager for the next two seasons, they present a stable environment for potential free agents. Any analysis of what the Red Sox want to do at the Winter Meetings typically leads with Dombrowski looking to secure the services of a lock down eighth inning reliever. The Red Sox thought they were set in that category when they added reliever Carson Smith before last season but one Tommy John surgery later and they are looking at maybe half of the 2017 with Smith contributing toward completing the bridge to Craig Kimbrel in the ninth inning.
In an offseason in which the team lost its general manager (Mike Hazen) and its bench coach (Torey Lovullo), it was important to show confidence in the direction the team was headed.  On November 11, the team replaced Lovullo with ex-big leaguer Gary DiSarcina who has strong ties with the organization, as recently as 2013 managing the Pawtucket Red Sox after holding front office and managerial positions in the Red Sox organization prior to that.
While there might be some naysayers in Red Sox Nation that don't like picking up a second Farrell option after just one comeback season, this writer believes this is  a good move to show organizational stability as the team tries to add free agents this offseason, gearing up for a 2017 championship run.
This article originally appeared on