Atlanta Braves Add Colon, Dickey; Backing Off the Ledge, Slowly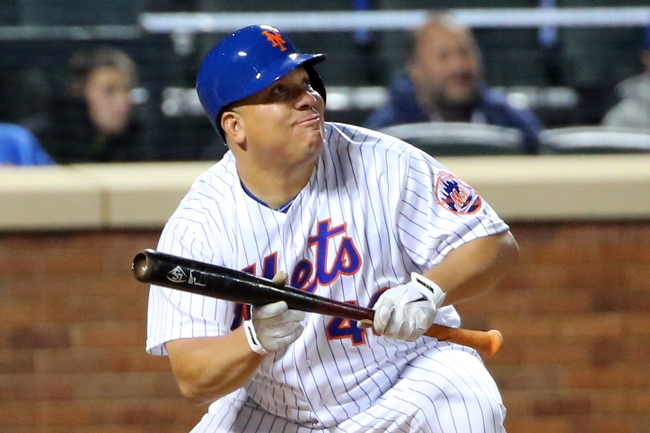 In the last two days, the Atlanta Braves have signed two starting pitchers over the age of 40. I was left less than impressed and utterly confused.
Not too long ago, I wrote about the Atlanta Braves and their blueprint for success. The Blueprint of Stan Kasten that, in essence, promoted patience and having faith in the process.
I should have followed my own preaching.
Upon the announcement of R.A. Dickey, I was still recovering from the fallout of a situation nationally that has left many upset. It took me a night for it to settle in.
Then, the very next day, Bartolo Colon is an Atlanta Brave. I was far from excited and very, very confused by this. My initial question was an in-the-moment, knee-jerk reaction.
How, if you are trying and telling people you want to improve the starting rotation, are you buying over age, past their prime starters?
The moves didn't gel with everything we had seen to that point. Everything done had been in favor of youth and improving for the future.
I was missing the bigger picture. That bigger picture? A bridge to the youth. Essentially, what John Coppolella had just done was purchase insurance at a premium rate.
I let my passion for this team engulf me. My bias was showing. After I got a little educated by a few folks and did some of my own research, I was happy to welcome Colon to the fold.
Yes, Bartolo Colon is making more annually than he has since 2007, his last season with the Angels. He banked $16 million. His second year in New York, he reeled in $11 million.
However, what's done is done. After a day of letting all this marinade, I've successfully backed completely away from the ledge.
After researching over three different sites and crunching numbers, I'm actually 100% behind this now. In fact, I'd be in favor of keeping longer than just this year; and perhaps, even Dickey as well.
Bartolo's Big Sexy Numbers
Let me please first say, I've always loved watching Colon play. He brings an energy, flair, and child-like attitude to the game. He has immeasurable fun when he's on the mound.
That being said, I'll admit, I thought Bartolo was a novelty; a side-show. I thought his effervescent flavor was all he brought to the table. But as I found out, Colon actually, at 42, still has some gas left in the tank.
It's my hope that I can help those who have had similar reactions to mine and ease their frustration, confusion, or incredulous feelings about the signing.
I looked at sites like StatCorner, FanGraphs, and Baseball Reference, to get a better idea and picture of what Colon brings. It's pretty impressive, for 43-year-old "Big Sexy".
For starters, stability and consistency are near the top of the list in all of baseball …
Most start last 6 years: 4. Dickey 195. 19. Colon 175. #Braves looking for sure innings as safety net b4 prospects arrive.

— Joel Sherman (@Joelsherman1) November 11, 2016
Also, ESPN's Jerry Crasnick wrote a wonderful piece on what this means for the Braves. I would encourage you all to give it a look.
Additionally, according to FanGraphs, Colon finished near the top for walks per nine. His 1.51 was top in the NL and  3rd overall for all of MLB.
A quick review of StatCorner shows that in certain situations, Colon was more valuable than I had originally thought.
The percentage of pitches thrown by Colon when ahead in the count was 39.6%. For comparisons sake, tops in the league was Clayton Kershaw with 43.9%. Translation: That's pretty dang decent.
This means that Colon gets ahead early and throws almost 40% of his pitches when ahead. He's also going to pound the strike zone.
His percentage of pitches in the strike zone this year was 54.8%, good for 6th overall. First in the league was Rich Hill at 56.7.
Our New Knuckler
I was more open-minded with the 'RAD' (R.A. Dickey) signing. Knuckle-ballers last longer than most pitchers. Tim Wakefield, Charlie Hough, and Phil Niekro – they all pitched well into their mid 40's and longer.
If they're on, they can be devastating. Dickey isn't that far removed from a Cy Young Award. 2012 he won the award after going 20-6 with a 2.73 ERA.
He won that award as a member of the Mets at age 38.  He also struck out 230 batters that year which led the Major Leagues.
Colon started 33 games this season. Julio Teheran started 30 games this year. Next on the Braves list, Matt Wisler with 26. Even R.A. Dickey started more than Wisler in 2016 with 29.
So now, with Colon and Dickey, Atlanta has added 62 starts, 25 wins, and 360.4 innings from 2016, from two guys who total an age of 85 years.
Then there's this little nugget I found interesting:
R.A. Dickey hasn't really been a predominant starter since his 2012 Cy Young season. Still, he, like Colon, are both former winners of the award.
Both will chew up innings, both will give you a completely different look. As the 3rd and 4th starters (behind Julio and Folty), I like this the more I think about it.
However, on top of everything I just discussed, what else I missed is what many people don't like to acknowledge. The intangibles.
The mentoring of a veteran like Colon and Dickey can do more for a team than just being a solid inning eater.
However, there is one issue yet to be worked out. I don't believe Tyler Flowers has ever caught a knuckleball pitcher. Therein lies a valid point that needs to be addressed.
It begs the question, what next? Do the Braves go after a catcher comfortable with a knuckleball, or do they look for someone who, like Flowers, will have to log plenty of hours catching R.A.?
Regardless of what IS next, you can bet the off-season push is just heating up. The Hot Stove is blazing across the league, and after the dust settles, there's going to be plenty of new faces to get to know.
Whatever happens, as I have to constantly remind myself, there is a method to the madness, and a calculated reason for every move made.
If the premise of these moves does what it is supposed to (stall to get the young guys more reps and develop), then it will have been money well spent.
So, don't be like me and work yourself into a frenzy over a confusing sign or trade. Let it marinade and give it at least 24 hours.
After all, what's the worse that happens? Another 68-70 win season?
This article originally appeared on