Hawk Harrelson shares hilarious tales of axe handles and road rage in retirement announcement
BY Chris Bahr • June 1, 2017
Legendary White Sox broadcaster Ken "Hawk" Harrelson has announced that the 2018 season will be his last in the booth. And he shared the news in typical Hawk style.

https://twitter.com/whitesox/status/870036240418168838

Harrelson, 75, will call only 20 games next season – mostly Sunday home games. And he shared a hilarious anecdote about why the home games are especially tough on him; let's just say you might not want to encounter him on the drive from the South Side of Chicago to his home near South Bend, Indiana, after a game. From the Chicago Sun-Times:

"Living in the Eastern zone and working in the Central zone, after the games are getting longer, that makes my trip with my temper — semi-truck drivers and my temper don't mix," Harrelson said Wednesday. "Not at 3:30 in the morning, especially when it's raining, because I've got an axe-handle in the back of my car along with some mace. And I've literally chased some of those guys before. I'm just glad I haven't caught anybody because one of us would've been knocked out."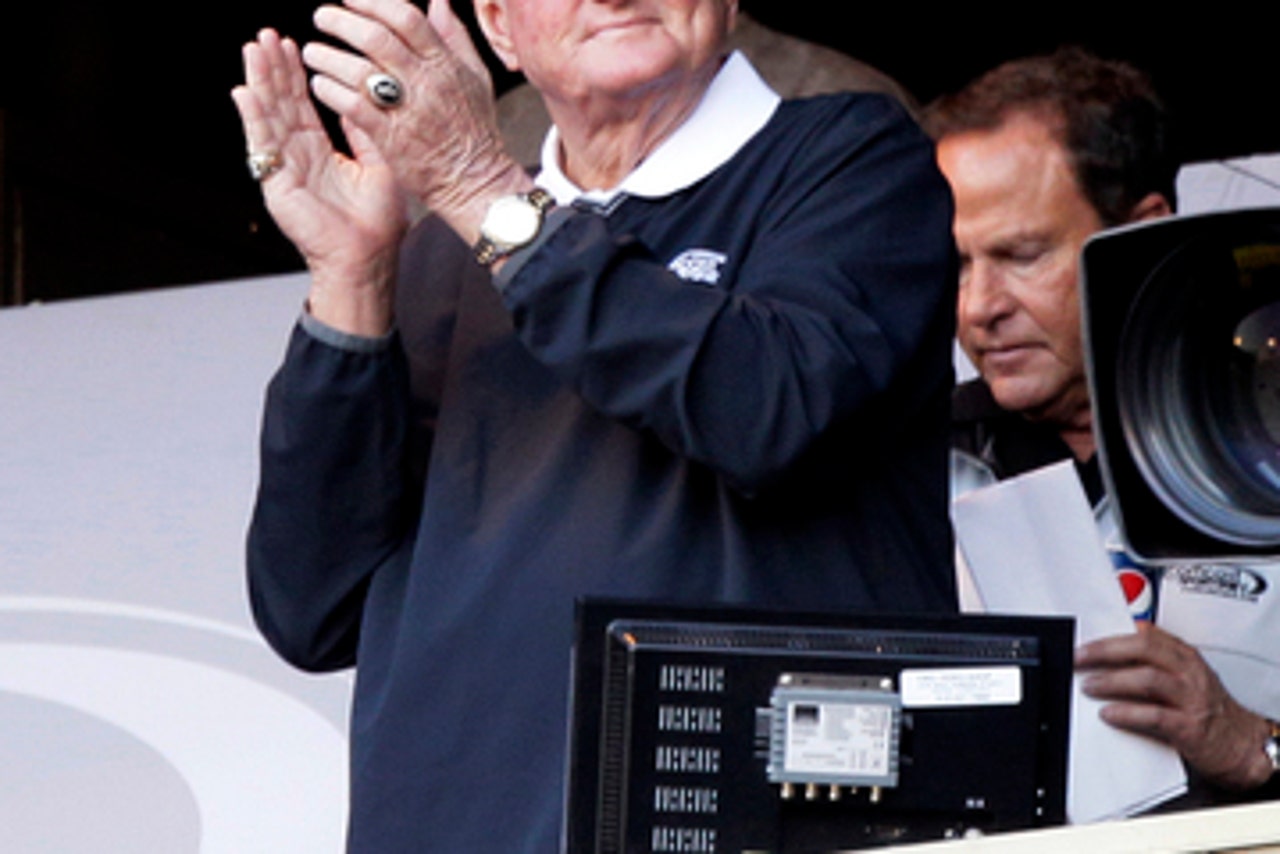 Next season will be the 34th for Harrelson in the White Sox's booth, during which time he has crafted trademark phrases such as "You can put it on the board … yes!" and "He gone!"

Hawk, who played nine years in the majors before his broadcasting career, was appreciative and already a little reflective on Wednesday. "This has been the greatest ride of my life, and it has been a lot of fun with these fans," Harrelson said, via the Chicago Tribune. "I'll never forget anything that has to do with this, nothing. I'll remember it forever."

And even after he calls his final game, Hawk will remain with the team as an ambassador – hopefully with far fewer late-night drives.


---
---