Yankees Rumors: New York Checks in on Yoenis Cespedes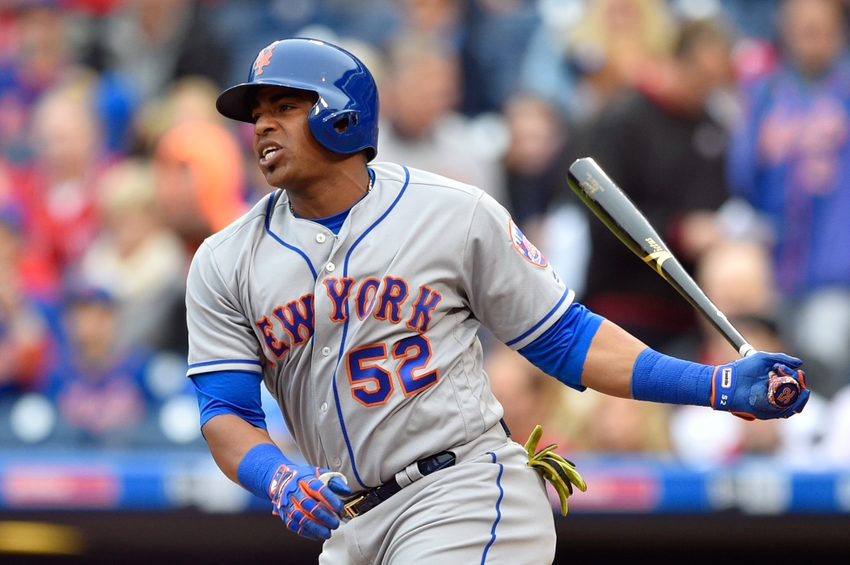 Recent New York Yankees rumors have been about Yoenis Cespedes. Are the Yankees interested in the outfielder?
Now that the World Series is over, New York Yankees rumors are beginning to start about their offseason plan. In recent years, the Yankees haven't been an active player in free agency. After a surprisingly good season, the Yankees might consider opening their wallets to help complement their young talent.
According to Jon Heyman, the Yankees have checked in on outfielder Yoenis Cespedes. Shortly after the World Series, Cespedes exercised his right to opt-out of his contract with the New York Mets. After another good season with the Mets, Cespedes clearly made the right decision to opt-out.
Last season, Cespedes totaled a .280 batting average, 31 home runs, and 86 RBIs. Cespedes was without a doubt the best hitter on the Mets last season, and they will likely do all they can to re-sign him.
The Yankees' interest in Cespedes will be interesting to monitor. As of now, the Yankees outfield has Jacoby Ellsbury, Brett Gardner, and Aaron Judge. Recently, Gardner has been mentioned in plenty trade rumors, as the Yankees have tried to move him. Due to the absurd contract of Jacoby Ellsbury, Gardner would be a much easier player to move for the Yankees.
While Judge might be the future for the Yankees, he did have some struggles early on in his career, the Yankees might be interested in adding an outfielder this offseason. However, signing Cespedes would be a big investment for the Yankees financially and in the future of their outfield.
Due to the unlikelihood of Ellsbury ever being moved, the Yankees are going to be somewhat limited in what they can do in the outfield. If the Yankees are committed to their youth movement, signing Cespedes and taking playing time away from Judge doesn't make much sense.
It is very early on in the process, but it is interesting to see that the Yankees have checked in on Cespedes already.
More from Empire Writes Back
This article originally appeared on