Three years later, Collins still remorseful over Johan Santana's no-hitter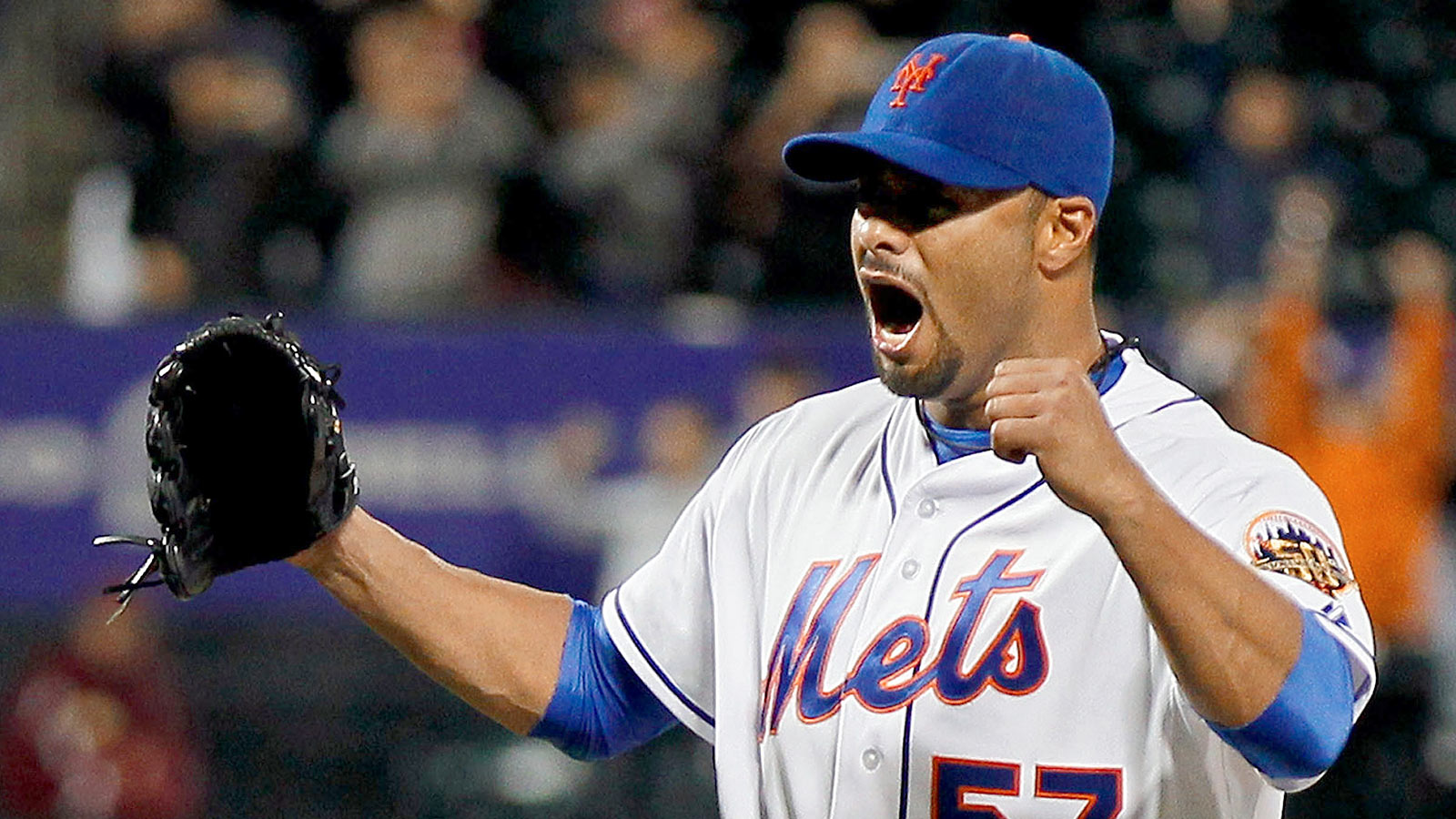 Monday marks three years exactly since Terry Collins made the decision to let Johan Santana complete his no-hitter. Both of them haven't been the same since.
"It was without a doubt the worst night I've ever spent in baseball," Collins says in a Sports Illustrated piece on Santana's no-hitter.
It marked the first no-hitter in New York Mets history, which brought heaps of joy to a fan base that had been long awaiting to witness the monumental feat.
However, the 134-pitch outing had serious repercussions for Santana, who was never the same after the momentous day and has since struggled with injuries.
Still, the lefty says he doesn't have any regrets about his no-hitter.
"You can't say it was the right decision or the wrong decision," Santana says. "Because you don't know. No doctor ever told me, 'Oh, if you didn't throw so many pitches in this game or that game, your shoulder would not have been hurt again.' Maybe if I would have gotten knocked out in the fourth inning, everything would have been different, or nothing would have been different."
"It's easy to criticize things after they happened," he adds. "You don't have a crystal ball to say what's going to happen. I told Terry I felt fine, and I did. Even if an army had come to get me, I wouldn't have come out of the game. I love this game too much."
Santana also assures he doesn't have any negative feelings towards Collins for keeping him in the game that day.
"Tell Terry he's a great manager and everything is fine, I'm fine," he says. "There's nothing for anybody to be sorry about. What happened, happened."
That doesn't act as much of a consolation for Collins, though.
"Not really," Collins replied when asked if Santana's message eases his regrets.
(h/t Sports Illustrated)
Photo credit: Mike Stobe/Getty Images